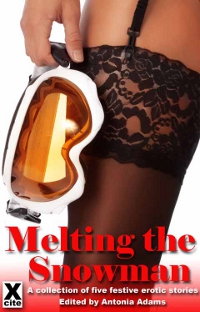 My story All I Want For Christmas features in this anthology.
Holly has a secret wish. After years of having erotic fantasies about her friend Ivy, she decides that something has to be done before she drives herself mad with secret desire. So Holly writes a very special letter to Father Christmas… Unbeknown to Holly however, she isn't the only one with a kinky Christmas request- Ivy's boyfriend Owen also has a seasonal wish he longs to fulfil…
Buy Now
From Amazon UK and Amazon US and all other good eBook retailers.