I'll be honest- I wasn't sure whether to write this blog- and then I wasn't sure if I should post it. Why? Because this one comes from me- the real me- not Kay or Joshua or Jenny or John and Jen or any of my other alias- just me.
All sounds a bit twee doesn't it! But bear with me- I'm not going soft on you I promise. I have just two rules in life- the first is that if someone is kind to you, however small the gesture, you say thank you. The second is, that if you can do something kind for someone, you do it.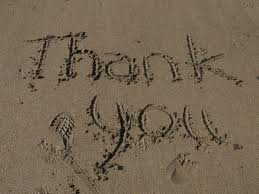 Okay- don't groan- I know it sounds even more twee now- but I have my reasons for this blog. I just want to say thank you to a few people…
I walked into my local Costa the other day- the day before my birthday- (I write in there most days, and I've got to know the staff well)-to find a surprise waiting for me…thank you Michelle, Claire, Jules and the whole coffee serving team…
Next, I have to thank Lily Harlem- my friend, fellow Brit Babe, and writer extraordinaire. Last Friday, on the blog of our mutual friend (and Brit Babe) Victoria Blisse, Lily was talking about the taboo of watersports in erotic writing, and kindly mentioned my book, Not Her Type: Erotic Adventures. Within that tale there is a chapter that tackles wet play – it has shocked some, but to many it has been a welcome introduction to something they have never dared to admit to wanting to do…Lily didn't have to mention my book, but she did- thanks hun.
The next person I want to send a special thank you to is Ness, aka Norfolk Erotica, who has got hold of some copies of my novel Making Him Wait, and made it recommended reading for her reading group. I mean -wow- how generous is that!!
Then to the 271 people who sent me birthday messages on FB, Twitter, and my web site, even though I've never met most of you- that is just so very kind.
I could go on and on- my friends and colleagues are so lovely- Annie and Debs are always there for me- Kd, Lucy, and my other fellow Brit Babes keep me sane on a daily basis- my fans, who send me lovely reviews and messages, my publishers for keeping me in work, my gorgeous couriers, who always give me a smile, and spend time they don't really have to chat and check I'm ok, not to forget the guys and gals at the courier hub, who always spend the time to check everything is alright- even though it always is…
Enough now though- I don't want you all to drown in a sea of goo- and anyway, I have to go and pick my whip and pen back up, pull on those stoking, and go and be Kay again- well, at least for a couple of hours!!
So here's to random acts of kindness everywhere- from the tiny to the huge- they mean a lot, and each one is appreciated.
Thank you
K xx