One of the perks of being a writer is that occasionally we are invited to visit various venues to sign books, do readings, and generally spread the words- in my case smutty ones!!. Last Friday, myself and my favourite partner in erotica, Kd Grace, had the privilege of being invited to not one, but two such gatherings.
So on Thursday afternoon, case packed, hair suitably 'Kay-ed' – (this is a technical term for turning curly haired me into straight haired KJB)- I set off on the 6 hr train journey from the SW of England to Canterbury in Kent, where I'd been invited to read some of my erotica at the opening of the brand new adult boutique, La Boudoir Boutique…
Unlike the other VIP guests (OMG- I was counted as a VIP- that 's a first!!!- FLATTERED!), Kd and I were staying in Canterbury rather than Margate, so we didn't party the night away in celeb style like the others did- but we didn't mind that- not for one moment. I'd never been to Canterbury before , and it was with the delight of tourists on a summers day, that Kd and I strolled its heritage packed streets in the early evening on Thursday night, speculating on the day ahead, the precariously nature of the erotic book trade, and generally plotting, planning and laughing- we do a lot of laughing! It was a truly lovely evening.
Then on Friday morning it was time to work! We squeezed into our glad rags, and got ready for the taxi ride from Canterbury to the Lakesview Business Park, for the launch of the boutique!! Officially opened by Jo Hemmings, who unlocked the ceremonial handcuffs, and raised a glass to her latest, photograph packed self-help book, the proceedings were soon in full swing. I kicked off by reading the only wholesome bit of The Perfect Submissive I could find, and then, after everyone had grabbed some much needed air, Kd Grace read the brilliantly saucy breakfast scene from The Pet Shop.
Then there was a sexy game of hook the duck to play, a model lingerie shoot to watch, a gorgeous cake to cut, and some wonderful chatter to share with Cara Sutra, Dale Bradford from the ETO, Nymphomaniac Ness, and the wonderfully kind organisers and owners of this beautiful new shop, Vic and Julian. Particular thanks must go to Violet Hall, who organised our part in the event so well.
Then, as the champagne corks finished popping, it was time for KD and I to disappear back into a taxi and hightail it to London, where we had an hours breathing space before the cocktail dresses were swapped for short skirts and low cut tops, and the Annual Sh Reading and Poetry Slam could begin. As ever, we were made wonderfully welcome by Jo and Renee at Sh in Hoxton. And wow- what a turn out this year!! ….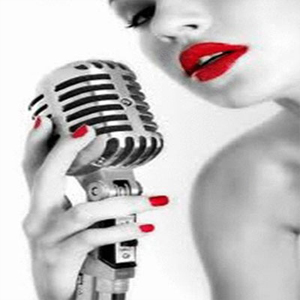 The evening was kicked off by the brilliant poems of Frantic Ali, and continued with a very high standard of readings all evening with poems from Jay Walker, Frantic Ali, Lisa Davies and Jane Fae, as well as stories from, Victoria Blisse, Lexie Bay,  Jillian Boyd, Meg Phillip, Zak Jane Kier, Kd Grace- oh, and me!!!
I had the great pleasure of being clock-watcher for the evening, and with Jo's timer to hand, I carefully kept one eye on the ticking of the clock, while my other eye calculated precisely where on the backside I would paddle them if they over ran their five minute reading allowance…
It's funny how the sight of me beginning to reach for my paddle at the four minutes forty five second mark makes people read faster…. As always, the evening was over far too quickly, and before we knew it the champagne and cupcakes were gone, and it was time to depart.
Going to read at Sh is such a wonderful experience. I've been so often now that it is like being at home- I just love the place, and the people I've met there over the years are truly inspiring, amazing, and genuinely lovely.
After the readings, we all- (readers, plus some of our smashing audience)- headed for some much needed food- and with a plate of the poshest fish finger sandwiches I've ever seen in front of me, we talked the night away as only erotica lovers can…
And so here I am again, the return journey accomplished, the washing machine whirring, and the kids cuddled, back in the South West, with a head full of memories, a brain wrestling with yet more story ideas, writing this blog while sitting on top of a hill over looking the moors, in a place that could be a million miles from London; the wind blowing through my hair.
It's no secret erotica writing is going through a rough time- for so many reasons- none of which are relevant to this blog- but with my Smut Sharing Friday just passed, and the memory of all the happy faces listening to me as I read, all the curious fingers tentatively examining the toys at both La Boudoir Boutique and Sh, I feel a renewed determination to ride out the storm, and keep writing as much as I can, no matter what may lay around the corner…
Kay X