Hi everyone, and welcome to my Spooky Smut in the City Blog!!! Once you've read my blog, don't forget to check out all the other sites celebrating this event- http://spooky.smutinthecity.co.uk
It's that time for the year again, when the Ancient Gaels believed the fabric between the worlds of the living and the worlds of the dead thinned, and broke open, so that on Samhain- later known as All Hallows Eve, and then Halloween, evil spirits would be released into the world, spreading pestilence and plague.
To ward off these forces of evil, huge bonfires were lit, and people dressed up in frightening masks to scare the spirits away, and therefore keep themselves, their families and their harvests safe.
It was also thought at this time when, if an offering of some burning hay was held up to the heavens, then souls trapped in purgatory could be freed.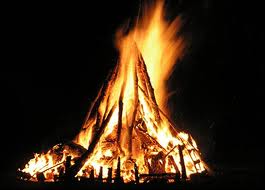 Okay- enough of the history lesson! I could go on, and on, and on about the history behind Halloween…But that's not why you stopped by today! You came to see what I could offer to tease and perhaps even scare you!
I'm not known for writing paranormal stories, but hey- for you guys, I'll do anything (well, almost!!) So here's a little taster from a special one off short story called Blinked… if you leave me a comment at the end telling me why /if you want to hear the end of the story, I will not only post it in it's entirety on Halloween, but you could also win a pdf copy of The Best of Kay Jaybee!!
Blinked
(copyright Kay Jaybee 2013)
Human minds are so unimaginative, so closed. There's usually a soft blue glow surrounding them. Not this one.
The taste around him was sharper, it tingled against my skin, zesty with an edge of…what to call it? To say it felt sulphuric would suggest it was accompanied by an unpleasant odour, but that wasn't the case. The aroma emanating from this human was irresistible, yet it was oddly metallic in its intensity, in its bitter tang, in its…
He turned and looked directly at me, cutting off my line of thought. I was startled by the piercing nature of his deep brown eyes, and began to wonder if he already knew, if he could tell what I was?
The hairs on the back of my neck bristled beneath my red ponytail. He really was something different. My green eyes narrowed, my heart-rate, always rapid, increased further, and I felt the familiar swell of my chest and a twitch at my crotch as I observed him watching me.
Mentally I admonished myself. There was no way he could possibly know.
The hum and buzz of the bar faded to a mere background annoyance. He should have come to me by now. Impatience rose in my throat. This was unsettlingly strange. My quarry usually comes to me as soon as my craving for them enters my psyche. It's part of the power; an automatic response. I want them, so they want me; madly, insanely, and without a hint of uncertainty, for the desire was all. The desire IS all. Hunger, sex, success, power and control. Without them the blood I crave is simply a nice warm drink.
My senses constricted further, tuning out the other drinkers. Confusion edged uninvited into the corner of my brain. Conquest should be easy. Then the small part of me that remembered what it was like to be human, reminded me that sometimes the pursuit was as exciting as the capture. Yeah, right!
I went to him, my head held high, my pony tail swinging purposefully behind my back. His lack of instant obedience wasn't my failure, it was his, and he would pay for such insolence.
Essential need had taken me over, and as my breasts pushed against the satin of my black bustler, and the thud behind my ribcage became louder, I stood only inches away from him. Then instinct took over, and I moved in for the kill. My eyes, blazing dangerous lust, met his without flinching, without wavering, without blinking.
He blinked. That was when I knew I'd won. That whatever strange game he thought he'd been playing, it was already over. He blinked, and I didn't. He had a weakness I had long since cast off. Simple.
We didn't speak. I just nodded and turned around, walking purposely towards the exit, my hips swaying, my tight leather mini-skirt revealing the tops of my stockings and the contours of my backside. I could already taste his drooling mouth as he picked up the bag that had sat at his feet, and followed me, finally my slave.
His mind had cleared of the haze that had first kept me away. All he thought now was of his need, the need to fuck. To fuck me.
I kept walking. I didn't look back, I knew he was there. I could smell the chemically caustic edge of his presence, even if I couldn't see him.
My flat, small and obsessively neat, was only a short walk from the bar. I unlocked the front door and pointed inside, watching as he followed the line of my finger with his eyes, before obeying the unspoken request and entering the dark hallway.
Locking the door behind me, I led him to the bedroom, and began to unbutton the studs that held my top together down my right hand side, enjoying the sight of his wide hungry eyes and his parted lips. Hell, he was virtually panting like a dog.
Dropping my bustler to the ground, I showed him I wore no underwear beneath, and that my tits were more than ready for his touch. He was clearly in need too. The bulge beneath his denims was all but breaking out on its own. I smiled, but did nothing about his growing discomfort, instead, I commanded him to remove his black t-shirt. My crotch gave a twitch of anticipation as he obeyed without question.
I admired the torso before me, the beautifully thick neck, its veins running blue, pulsing slightly just below the surface. I would visit that neck soon; linger over it, but not yet. I had learnt to be disciplined, that the wait for the kill was more fun than the moment itself. For once the second of victory came, it was soon over, and then the hunt would have to begin again.
Walking around my guest in a wide circle I nodded in approval. His head turned with me, his brown eyes never leaving my chest, his mouth watering. This was obedience.
Beneath his left shoulder blade there was a small tattoo. It was a black Celtic cross. I moved closer, and with a single blood red fingernail traced its outline. A sudden chill engulfed me, but that was all. I didn't disappear in a puff of smoke. I wasn't reduced to a pile of ash upon the floor. Religious symbols versus the vampire. The vampires won that battle years ago. We are simply too strong to be beaten that easily.
I felt his flesh quiver beneath my touch, but to his credit he didn't move, although his breathing did quicken, and the gleam in his eyes said more about his requirements than any words could have expressed.
The air between us began to change as his aura altered. The sulphuric tang was evaporating and red hot chemical desire had taken its place. Still not quite what I'd have expected from the average human, but this guy was so together, literary pulsating sex; he was everything I wanted.
From nowhere, I heard my mother's shrill voice from centuries ago, telling me not to play with my food. A disobedient child to the last, I began to do just that, and ran my tongue up and down his back in long languid strokes. As I savoured the salty sweat against my taste buds, my self-control began to wane, and I felt the yearning for blood creep up my spine, heightening my senses further, clouding my eyes so that they are but a black focused fog, taking in nothing but my victim and the overriding longings of my body.
I tore off his remaining clothes with a speed that was beyond mortal, clawing them so they lay in mere shreds upon the floor.  At that moment his semi-hypnotised state broke, and with a hunger I would normally only associate with the un-dead, he returned my urgency with fervour. Peeling off my tight skirt and boots, a flick of his brown eyes showed brief pleasure at my lack of knickers, as I pushed him back onto the bed.
If he was surprised by my strength then he didn't show it. His heavy masculine aroma, his lust, intoxicated me as I sat astride him, impaling myself to the hilt. Rocking back and forth, and sliding up and down in alternative motions, I revelled in the expression on his face. His eyes closed in concentration, as I snaked my right hand beneath us, and stuffed two sharp fingernails up his arse, making him yelp in surprise.
With my tits aching, desperately in need of his attention, I wordlessly dragged at his mind, commanding him to sit. He obeyed in seconds, and while my fingers were still inserted, he suckled and nipped at first one nipple and then the other. I cried out as he bit harder, the delicious agony turning from pinching discomfort to white hot pain, as I dug my free nails into his back. His free hand dived to my crotch, rubbing at my clit with an expertise that tipped me into climax before I'd given him permission to do so. A climax which sent my twitching muscles into spasms that massaged his cock into a spunking orgasm of its own.
My eyes and intellect clouded with both the power of my success, and a brief unexpected dizziness, before focusing again, as I pushed him back onto the bed for the second time. His neck was so exposed, his dark brown hair too short to provide it any protection. I sniffed at the skin, and licked it once more. Its scent was heady, and I could almost taste the rich blood, the warm sticky liquid running down my throat and around my chin and lips…
****
Did you enjoy that? If you did, and you are very well behaved, and leave me some nice comments here, then I will put out the whole story on my site on Halloween itself!! Don't forget, a nice comment could also win you a copy of…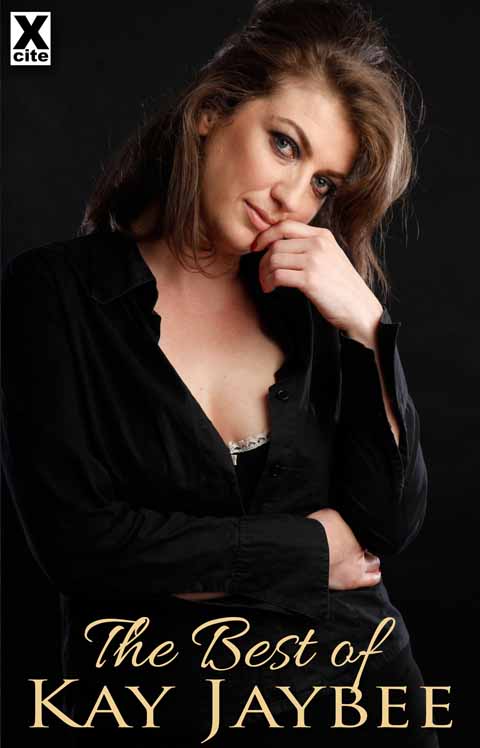 Don't forget to check out all the other blogs- just click here for details-http://spooky.smutinthecity.co.uk
 Happy Spooky Reading Everyone,
Kay xx