Okay, I admit it- I was scared stiff.
Ever since my wonderful parents gave me my 40th birthday present last summer, I was a bag of nerves.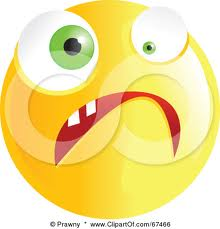 Why? Because my gift was a spa day- and the thought of being anywhere that even marginally resembles a gym sends me into cold sweats. I won't bore you with the details as to why I was bricking it at the thought of a gift other's would jump for joy over- let's just say I had a very rough time at school on the gym front, which resulted in a phobia that has never shifted.
However, my Mum is just THE BEST- any time spent in her company is fun- and I really did need a break. Which is why I was given the gift in the first place! My 10 hr day writing schedule, plus job, plus family, was beginning to get to me a bit last year, and Mum decided that making me sit still for a few hours was the answer! And who am I to argue with my Mum!!
So, I got there- I will admit to having a minor panic attack on the way- but only a little one! Clutching my notebook and a pen, I told myself that this was just a fact finding research mission, and not a day of being surrounded by perfect people, who'd look down on my second hand jeans and supermarket bought trainers.
Pushing open the posh double doors, and entering the Somerset based hotel and spa, which was to be my place of torture of the next five hours, I was immediately greeted by a very pretty, very smiley, and very friendly receptionist!
Okay- so I was wrong. The people were lovely. There wasn't a stick thin model, an overdone oiled bicep, or a single sneer in the direction of my rather faded foot wear, in sight!
The place was wonderfully quiet- no one laughed at the fact that I had never had a facial or a massage before and so had no idea what to expect, and no one looked at me weirdly for not wearing make up, or carrying a carrier bag containing my swim kit, rather than a Prada special!!
As I had no idea what actual spa treatment I wanted, I was given an mixture of all three- and oh my word didn't the story ideas flow!! If you have never been brushed- stop what you are doing, and go a book a session right now!!!
For that was how my hour of treatment began, with the lovely Carly taking what looked for all the world like a cloths brush, and scrubbing my limbs one by one! Then, under expertly positioned towels, listening to calming music, the pace upped, and I was massaged. All my knots, and there were many, were unknotted.
How I didn't fall asleep I don' know!! By the time the whole session had seamlessly moved onto a facial, I was more physically relaxed than I have ever been.
Mentally however…that was quite a different matter…
Plotlines seethed and squirmed, burst and thrust, and zipped and popped through my head. My eyes fell upon a wooden spoon used for placing hot stones on willing victims spines- on the stack of towels warming on the heater- on a large wooden fret worked box- on a row of lotion bottles…Oh boy- not one of those things was given its usual function in the confines of my overactive imagination…
So- brace yourselves lovely readers- the kink might well be taking a dip into the spa side…
In the meantime, while I work out what devilish ways I'm going to use that wooden spoon, here's a story designed to prove that you can have a lot of fun taking exercise without facing the gym!!…
Exercise Plan
"I didn't notice any change to my appearance at first. I guess my trousers had become a little looser, but I just tugged on a belt and didn't think anything of it. Then, last week, my friend Tara commented on how much sleeker I was looking these days. She asked if I'd adopted an exercise plan. Tara has always been obsessed with diets and exercise routines. F-Plan, De-tox, Atkins, Tums and Bums toning, Pilates – you name it, she has tried it. Not that Tara needs to of course; she's a paranoid slim person, dead scared of being any other way.
I, on the other hand, have always veered towards the plump, something not helped by two pregnancies, which took my rounded stomach and made it into a jelly belly. I've tried to slim on and off over the years, but it is just so damn hard with kids, work, a monster chocolate craving, and an innate loathing of all things sporty.
It must have been about four months ago when my husband Harry returned, brimming with success, from a business trip to Amsterdam. Keen to celebrate, as soon as the kids were asleep, he whisked me up to our bedroom and, sitting me on the edge of the bed, presented me with a parcel all wrapped up in pretty paper. I could tell by the expression that flickered across his face that this wasn't just going to be the usual bottle of duty-free perfume.
I peeled back the gift-wrap very carefully and gasped in surprise at what lay inside. Harry had never shown any interest in anything remotely kinky. Sex has always been great, but just basic meat and veg if you get my meaning. Amsterdam must have been a good influence on him.
Wordlessly, I cradled the vibrator between the palms of my hands. About nine inches of, glittery silver, suitably textured, cock substitute started up at me.
Harry's face flushed with anticipation as he dropped two batteries into my lap, telling me to, 'Slot'um in.'
I'd obviously looked shocked, as his forehead had creased with uncertainty, asking me anxiously if I was pleased.  We'd talked about spicing our love life up a bit, and he'd thought the vibrator was a good place to start.
I cut through his worries with a string of reassuring words. In truth I was thrilled, but I didn't want to seem too thrilled, after all, I didn't want him to think I was after a replacement cock. After all, male egos are just so easily dented!
Minutes later the rubber dick was vibrating across my palm. I giggled both in delight and mild embarrassment as the tube danced in my hands, but not for long, as Harry jumped on top of me, virtually ripping my clothes from my body, and oh boy! It was fantastic. As Harry forced my present between my legs, rubbing my instantly slippery clit, I was consumed by a thousand little nerve tingling shocks sparking between my legs, then better and better. Harry was wedged firmly between my legs, and he held the vibrating dildo firmly against my clit. It was heaven, a long held private fantasy fulfilled.
I couldn't sleep that night. My fingers were itching to get hold of my new toy, and my mind seethed with future possibilities about what I'd do with it once I was alone. In secret.
I imagined how I'd sneak off for a few moments stolen pleasure. How I'd indulge myself whilst I was alone in the house each afternoon, bringing myself to the point of ecstasy over and over again. Private playtime seemed so much more appealing than ironing or washing up the cereal encrusted breakfast dishes that usually awaited my attention after work. The following afternoon couldn't come quick enough.
Sat at my desk the next day, supposedly typing up various legal documents, I continued to allow my imagination to run riot. What would I do first? Would I turn the vibrator onto a low throb and slowly tease my nipples through my blouse, before gradually increasing the speed? As I took off first my top, and then my bra, would I press the juddering tool harder against the tips of my breasts until they were rock hard and I was aching with desire?
Would I strip off straight away, lie back on the bed and roll the silver shaft over my stomach, along my arms and across my pussy, until at last, when I couldn't wait any longer, I'd flick it to full pelt, and press it firmly over my waiting nub?
Perhaps I'd close my eyes and put its length between my teeth, licking and kissing it, as if it was my husbands' deliciously thick dick, before pulling it out and wedging it unceremoniously between my hungry legs?
Dragged out of my erotic musings by the blessed arrival of one o'clock, I saved my work (such as it was), and switched off the computer. I virtually ran home. Without wasting time eating lunch, I bolted upstairs and pulled the vibrator from its hiding place at the bottom of my knickers drawer, and laid it reverently on the bed.
Throwing down my bag and shrugging off my jacket, I held my new silver friend between my hands. Gently I kissed its top, picturing how much my husband would have enjoyed such a gesture.
So many possibilities; where should I start? I closed my eyes as I sat on the edge of my bed, allowing my brain to fill with exotic tableaus. Men, women; together, alone, all interacting in a complex variety of lustful abandon. A second later I lay back on the soft duvet, I was one of them. I was with them. My right arm and hand an extension of their wanton activities, as I surrendered myself to my lust driven thoughts.
In answer to an imaginary order, I stood and stripped off my clothes. As my invisible master's and mistresses required, I crouched onto my lower arms and knees in the very centre of my bed.  I pushed the dildo onto its most gentle setting and began to caress its tip across my swinging tits. Teasing their swelling sides, their global width, I inched it agonizingly slowly to my nipples, as if a foreign torturous hand was conspiring to drive me mad with desire.
Finally, my hand and tool were permitted to move on, playing around my belly button, towards the delicate v of my pussy. Circling (still with the vibrator on its lowest setting), but never touching the growing heat of my neglected clit, I began to shudder. My one supporting arm was tired, but the men and women in my head were in control, and they would not allow me to stop. I called out; begging them to let me run the rubber across my need, but all they consented was for me to turn up the speed.
As the pulse of the vibrator shot up I nearly leapt off the bed as the wonderfully powerful sensations knocked out the connection to my orgy laden dreams and forced me to, at long last, drag the tool across my sticky clit.
Yelling and bucking against the silver wand, I scrambled off the bed and onto my knees. Slipping the pulsating rod between my pussy lips, I pumped my legs and hips up and down, increasing the pace of my thrusts as I slipped a finger over my distended and sensitive nub, coming in waves of mouth-watering ecstasy.
And that's how I've done it, lost all the weight. Those stolen delicious moments every day; half an hour in the bedroom here, ten minutes bent over the bath there. Legs pumping, hips grinding, tits swaying, fingers teasing. Exercise like no other. Exercise that has become an addiction. A secret need. A compulsion.
I have to confess that I am now also the proud owner of a viciously pulsating pocket vibrator. It accompanies me everywhere. Trips to the staff toilet have never been so rewarding. Just think how many calories you can burn off with five minutes of solo fucking against a bolted bathroom door, a deeply wedged instrument of pleasure hammering within your deepest core.
Perhaps I should market the idea. I could call it the X-Plan…"
You can find this story- and many others in my erotic anthology Quick Kink One, available from-
Amazon UK- http://www.amazon.co.uk/Quick-Kink-One-bite-sized-ebook/dp/B008GU4372/ref=sr_1_1?ie=UTF8&qid=1367596740&sr=8-1&keywords=Quick+Kink+One+kay+jaybee
Amazon US- http://www.amazon.com/Quick-Kink-One-bite-sized-ebook/dp/B008GU4372/ref=sr_1_1?ie=UTF8&qid=1367596989&sr=8-1&keywords=Quick+Kink+one+kay+jaybee
Happy reading everyone
Kay xx