Well if the rest of 2014 goes on like this, then it is going to be a great year!
Two of my favourite writers, Allen Dusk and Rose Caraway, have teamed up to produce a brilliant story- Black Sun Bound. Written by Allen, and recorded by Rose as part of her Kiss Me Quick podcasts series, the story includes a very special wine- Jaybeerian!!! Sound familiar! I asked the lovely Allen to tell me a little bit about the history to the story- and the wine- and here is what he said.
"Rose asked me to write a story for her Nine Inch Nails project awhile back. I decided to go with sci-fi theme since her listeners were already familiar with that style of mine, except I took the story down a darker path. While plotting this space adventure called, "Black Sun Bound," I was struggling with how I was going turn a bad-ass smuggler chick into a raving sex maniac. The concept of the alien wine popped into my mind: an elixir which numbed pain instantly and caused extreme arousal. My wife happens to read a lot of your work, and we had been chatting here and there online, so it just seemed appropriate to name something so indulgent after you. You're a great writer, your words instantly soothe the hearts of many, and your erotica has smouldered between the thighs of countless readers. I'll admit the word "Jaybeerian" looked strange the first time wrote it, but then I heard Rose read it in the story, and I knew I had made the right choice."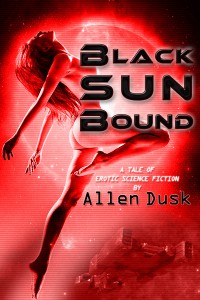 I have to admit I'm overwhelmed by such an accolade and kindness. A huge thank you to Allen (and his wonderful wife), and Rose for including me in this incredible tale.
And thanks to Rose- you can listen to her delicious voice reading Black Sun Bound right now by clicking this complicated looking link!!!!!!
<iframe width="100%" height="166″ scrolling="no" frameborder="no" src="https://w.soundcloud.com/player/?url=https%3A//api.soundcloud.com/tracks/127745486&amp;color=26890d&amp;auto_play=false&amp;show_artwork=true …"></iframe>
Don't forget to check it out at Halo Sex blog! http://www.thekissmequicks.com/2014/01/01/halo-sex/
As if this wasn't incredible enough- I have been fortunate enough to sneak my way into this weeks edition of Woman's Weekly!!
As part of a brilliant feature on erotic writers, Jane Wenham Jones interviewed myself, Hazel Cushion, Elizabeth Cage and Kd Grace about our lives and our work.
And last- but certainly not least- this week I had my 90th story acceptance!! I can't tell you what for yet- but it was for a short story in an anthology…more news when it's all official!!
So- not a bad start to the year- if you ignore the floods and gales!
Here's hoping it has been a great start for all of you as well.
Happy Reading
Kay xx