It's almost Halloween, so why not sit down and indulge your reading muscles in some steaming paranormal erotica? And who better to provide you with some sexy shivers, shocks and shimmers than my good friend, and fellow Brit Babe, Lily Harlem? Over to you Lily…

Have You Been Bitten Yet?
Thanks so much for inviting me over today, Kay. I've brought with me some hot vampires and seriously sexy shifters! My two newest releases are Bite Mark and Claw Mark – do read Bite Mark first! – and I'm very excited about my first dally into paranormal erotic romance. I've mixed my supernatural heroes with one of my other favourite sub genres – ménage a trois – because I'm never one to say three is a crowd! Right since the start of my writing career throwing a plus one into the bedroom has been a bit of a habit of mine.
There is something about ménage a trois relationships that really sparks my imagination. I love the dynamics and the endless possibility for conflicts, sexy positions and happy ever after's. Throw in fangs and claws and I had a great time writing these books, I hope you'll check them out.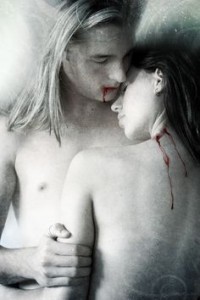 Bite Mark
Life in London as a butcher girl is hard enough, but when my best friend Denny went missing it became miserable. So stumbling into the Worshipful Company of the Ancient Order while searching for him was like a breath of fresh air. Especially because sexy, sophisticated Aimery promised to help me. But Aimery's friend Ryle wanted in on the action. My head was spinning, my body reacting to theirs whenever they were around. But I had questions: What was their obsession with my rare blood type? How did they always appear when I needed them? And how old were they? Learning the truth about my lovers brought new fears and delights. They could take me higher than I'd ever gone before, show me pleasures I'd never imagined and were prepared to kill to protect me. Being mortal had never been so much erotic fun—or so deliciously dangerous.
Claw Mark
This book is a sequel to Bite Mark; to ensure full enjoyment of this book, please read Bite Mark first.   Being married to two sexy vampires is as exciting as it is dangerous. One minute I'm on top of the world, the next I'm running for my life. But it's okay with Aimery and Ryle at my side—they've sworn to love and protect me and keep me satisfied until I'm old and tray. But when everything crashes down, literally, I can see no way out of the darkness—death my best option. Until two unusual men come bounding to my aid. Gentle Caleb and prickly Isaac have secrets. They're full of passion, desire, love and lust and their isolated lives are weaved with mystery. But I know what they are. I'm also craving some serious satisfying, a distraction from my dilemma, and it seems these guys are up for the job. Will my life always be turbulent, terrifying and tempting beyond belief? Nothing is certain in a world of vampires and shifters.
Buy Links Bite Mark
Ellora's Cave http://www.ellorascave.com/bite-mark.html
Amazon http://www.amazon.com/Bite-Mark-Lily-Harlem-ebook/dp/B00NFQO3QI/ref=sr_1_15?s=digital-text&ie=UTF8&qid=1414399149&sr=1-15
Amazon UK http://www.amazon.co.uk/Bite-Mark-Lily-Harlem-ebook/dp/B00NFQO3QI/ref=sr_1_1?s=digital-text&ie=UTF8&qid=1414399637&sr=1-1&keywords=Bite+Mark
Goodreads https://www.goodreads.com/book/show/23454339-bite-mark?ac=1
Claw Mark  
Ellora's Cave http://www.ellorascave.com/claw-mark.html
Amazon http://www.amazon.com/Claw-Mark-Lily-Harlem-ebook/dp/B00O257WAK/ref=sr_1_13?s=digital-text&ie=UTF8&qid=1414399681&sr=1-13
Amazon UK http://www.amazon.co.uk/Claw-Mark-Lily-Harlem-ebook/dp/B00O257WAK/ref=pd_sim_kinc_1?ie=UTF8&refRID=0J2YKPFDZZQ48RX8XA3Z
Goodreads https://www.goodreads.com/book/show/23414150-claw-mark?ac=1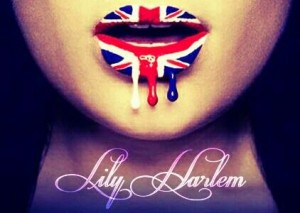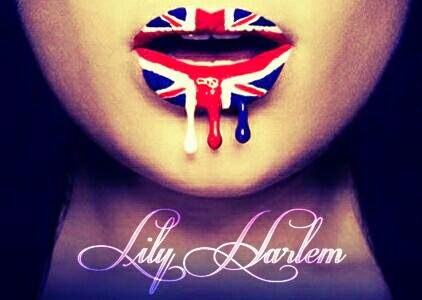 Lily Bio
Lily Harlem lives in the UK and is an award-winning, best-selling author of contemporary erotic romance. She writes for publishers on both sides of the Atlantic including Ellora's Cave, HarperCollins, Totally Bound, Xcite and Sweetmeats Press.
Her Hot Ice series regularly receives high praise and industry nominations.
Before turning her hand to writing Lily Harlem worked as a trauma nurse and her latest HarperCollins release, Confessions of a Naughty Night Nurse, draws on her many experiences while nursing in London. Lily also self-publishes and The Glass Knot and Scored have been blessed with many 5* reviews since their release in 2012.
Her novel, Breathe You In, a super-sexy romance with a twist that will not only heat you up but stay with you for years to come, was named a USA Today Reviewer's Recommended Read of 2013.
Lily also co-authors with Natalie Dae and publishes under the name Harlem Dae – check out the Sexy as Hell Box Set available exclusively on Amazon – The Novice, The Player and The Vixen – and That Filthy Book which has been hailed as a novel 'every woman should read'. One thing you can be sure of, whatever book you pick up by Ms Harlem, is it will be wildly romantic and down-and-dirty sexy. Enjoy!
Lily Links  
Website http://www.lilyharlem.com/
Blog http://www.lilyharlem.blogspot.com/
Twitter https://twitter.com/lily_harlem
Facebook https://www.facebook.com/lily.harlem
Facebook author page https://www.facebook.com/LilyHarlemAuthor
Pinterest http://pinterest.com/lilyharlem/
Raw Talent http://rawtalentseries.co.uk
BritBabes http://thebritbabes.blogspot.co.uk
Hockey Romance http://www.hockeyromance.com
Newsletter Subscription http://www.lilyharlem.com/newsletter-subscription.html
Hot Ice https://www.facebook.com/hoticeseries
Google+ https://plus.google.com/u/0/106837751333678531161/posts
Harlem Dae http://www.harlemdae.com
Goodreads http://www.goodreads.com/author/show/4070110.Lily_Harlem
***
Many thanks Lily,
Happy reading everyone,
Kay xx