Where did that year go? Only seems a moment since I was celebrating the first birthday of my popular kinky courier tale, Not Her Type: Erotic Adventures With A Delivery Man, when it was first published by the much missed OCPress.
Since my naughty delivery man novella was re-released by 1001 NightsPress last year, I've penned many new tales of erotic adventure, and one or two of the non-erotic type, but it is always this book that gets people talking whenever I'm out of dinner with friends, talking at a reading, or promoting erotica in general.
I think the reasons for its enduring appeal are very simple- it's a romance – even though no one seems to have told John that! It's also a slow burner- it starts of with hot but (dare I say it), fairly regular first time (unexpected), sex…but it does not stop there- far from it. The heat level doesn't just rise, it cranks up big time as the non-couple, who only meet once a week, try every fantasy they've ever had…
When Jenny's regular film courier, John, reveals how she has become the center of his sexual dream world, Jenny's quiet existence is thrown into an arena of desire that she thought she'd long since abandoned. 
One unexpected, head swimming romp later, and Jenny is left wondering if her courier will ever visit her again, and if he does, will he mention the hot sex they had on her living room floor that Tuesday afternoon, or will he pretend that it hadn't happened?
When the following Tuesday arrives and John reappears on Jenny's doorstep, the scene is set for a continuation of intensely kinky weekly meetings. There is only one problem. John really really isn't Jenny's type…
The main reason for its popularity- according to a few of the lovely readers I've asked- is that everything within the book- however kinky- is attainable. Anybody could do the things that are 'done' in this novella…if they were so inclined…
Everyone has a courier come to their home at some point, and everybody has fantasies…and if those two facts collide…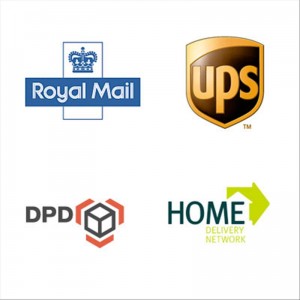 It is no co-incidence that this is the book I've blogged about most on this site- and been asked to blog about on other writer's sites. There is something very real and appealing about John and Jen. I confess, of all my characters (and I am fond of them all- except for Candida in Digging Deep– she's horrible- although, she's meant to be horrible), John and Jen are my favourite.
Jen is purely ficticious- but John is made up of a combination of all the couriers I have ever met- and boy do those chaps have an imagination that John would be proud of!!
So HAPPY BIRTHDAY Not Her Type!!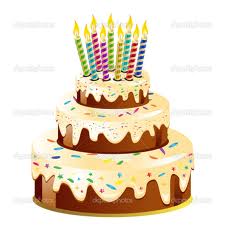 If you'd like to see what all the fuss is about, you can buy Not Her Type as an eBook, or in paperback, from Amazon and all good online retailers…
http://www.amazon.co.uk/Not-Her-Type-Adventures-Delivery/dp/1484881184
http://www.amazon.com/Not-Her-Type-Adventures-Delivery/dp/1484881184
Happy Reading everyone- and happy delivering boys!!!
Kay xx