Happy Valentines Week!
I'm delighted to be taking part in this years Valentines Blissekiss- a week of smutty deliciousness awaits you at a host of wonderful blogs!!
To make sure you don't miss a single one, click on this link http://blissekiss.co.uk and you'll find a list of all the authors sharing their erotic words with you over Valentine's Week.
Plus- by leaving a comment on each site as you go along, you'll be in with the chance of winning an amazing prize!!!
The prize on offer is a LELO Ora: The World's Most Sophisticated Oral Sex Simulator You can Experience pure oral pleasures on demand with the first ever sensual massager to offer long, seductive swirls and fast flicks alongside intense vibrations on and around the clitoris. Promising wave after wave of pleasure, ORA provides the most varied and satisfying sensual experiences you will return to again and again. Learn more about ORA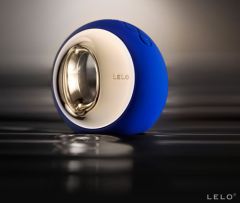 So enjoy the fun 😉
I thought I'd share a moment from my novella, Not Her Type: Erotic Adventures With A Delivery Man
When Jenny's regular film courier, John, reveals how she has become the center of his sexual dream world, Jenny's quiet existence is thrown into an arena of desire that she thought she'd long since abandoned. 
One unexpected, head swimming romp later, and Jenny is left wondering if her courier will ever visit her again, and if he does, will he mention the hot sex they had on her living room floor that Tuesday afternoon, or will he pretend that it hadn't happened?
When the following Tuesday arrives and John reappears on Jenny's doorstep, the scene is set for a continuation of intensely kinky weekly meetings. There is only one problem. John really really isn't Jenny's type…
In deference to Valentine's Day and its romantic connections I will let you into a secret- Not Her Type is a love story. Shush…don't tell anyone. Kay Jaybee- writing a love story!! My reputation as a producer of bondage smut will be forever dented!!
Fear not however, for throughout the c.28,000 words of this novella, S&M sits hand in glove with the underlying romantic streak. For this is a love story that neither Jenny nor John see coming- or indeed wanted- at first at least…
Based on the theory that opposite attract, Not Her Type begins at the dawn of a seemingly impossible and unlikely alliance between Jenny (a ridiculously over-educated accountant, who hates reality TV, and always reads the book before seeing the film) and John (her courier, who has no education at all, and only reads if someone points a gun to his head).
Here's a tasty little extract for you…
Conveniently forgetting that she didn't like the feel of stubble against her skin, Jenny relished the burn of his unshaven face grazing her, scraping her cheeks as their lips and teeth clashed together.
Her head buzzed, and her nipples were tickled by his chest hairs, and Jenny began to feel as if she were overdosing on desire. She badly wanted to slow everything down but, at the same time, she needed to go faster. She wasn't far from climax, and the mere idea of their illicit situation was enough to send Jenny to the very edge of orgasm.
Recognizing how close she was, John shoved his customer's knickers unceremoniously to her ankles. "I want to see you on your hands and knees," he ordered.
Sinking against the carpet as instructed, Jenny's breathing snagged as she heard the sharp rip of a condom packet being opened. Seconds later, Jenny found her courier's thick cock sliding into her from behind. She was about to tell him how fantastically full she felt when John wiped all coherent thought from Jenny's head by jamming his thumb up her arse.
Nuzzling his mouth against Jenny's neck, John thrust against her, holding her hips as they frantically moved together. Trembling, Jenny's knees began to buckle, and her elbows quaked. Seeing she was about to collapse to the floor, John eased out of her body, and flipped her onto her back, before plunging his dick inside her again. She clung onto his tattooed arms (ignoring her lifelong aversion to body art), relishing in the glorious warmth of her orgasm, as he shot his spunk into her naked body……. "How did I not see that coming? How bloody naïve have I become? Jenny wondered. Shit, I don't even know if he's single…It's been so long since I had a quick fuck. Too long…Hell, now I want another one, and soon. Damn."
Running upstairs to her bedroom, Jenny stripped off her hastily donned clothes and stared critically into the full-length mirror. "Do I look different? No, my arms are still a touch too flabby, my backside a little too big, and my skin too pale."
She felt different though. A bit like the girl she used to be, when she'd been a student. When she'd been braver.
As Jenny carried on staring at her reflection, she allowed her hands to trace the outline of her body, a body that was already infused with the heady aftershocks of being totally seen to. Flashbacks of her past assailed her. Things she'd consigned to the back of her mind and nailed up into a little box, never to be opened again—parts of her life that she had long since given up on.
Losing all concept of time as she stood there, naked, still able to feel the mark of his fingers on her flesh, Jenny shook her head, trying to dismiss the memories that her body's unscheduled reawakening had brought to the surface. She wondered just how many customers John had seduced with those dangerous eyes. How many other sets of fingertips had tripped lightly over the Japanese-styled characters tattooed on his muscular arms?
"Let's face it," she spoke sternly to her reflection, "that was just a one-off. Next week he'll just want a quick coffee as usual." Doing her best to pull herself together, Jenny unhooked her wrap from the back of her bedroom door. Heading to the shower, her wits were a tattered mass of contradictions—the elation she felt from the astounding sex was at odds with the very clear proclamation that was niggling at the back of her head. "Jenny honey, he just isn't your type. He isn't even close!"
****
A self-confessed nightmare when it comes to relationships, John warns Jenny that he can't offer her more than occasional sex- yet, there is something about his favourite customer that keeps John coming back again and again – not least because this girl is kinky and then some!! It seems there is nothing Jenny isn't prepared to do for John- every fantasy he has ever had is suddenly waiting for him to explore…
Do they live happily ever after? Do Jenny and John walk off into the sunset dancing and singing as if they were in some sickly movie? As if I'm going to tell you that!!
Why not treat yourself to a Valentines gift and find out the answers to those questions by kinking up your kindle, adding passion to your PC and down loading a dose of desire…you get the idea…
Buy links
Amazon UK – http://www.amazon.co.uk/Not-Her-Type-Adventures-ebook/dp/B00C8PDEE4/ref=sr_1_1?ie=UTF8&qid=1365345730&sr=8-1&keywords=Not+Her+TYpe+kay+jaybee
Amazon.com – http://www.amazon.com/Not-Her-Type-Adventures-ebook/dp/B00C8PDEE4/ref=sr_1_1?ie=UTF8&qid=1365345892&sr=8-1&keywords=Not+Her+Type+kay+jaybee
Don't forget to check out all the other Valentine's Week Kisses at http://blissekiss.co.uk
Happy Valentine's reading everyone!!
Kay xxxx