I have no idea how to start this blog! It is traditional to end the year with a bit of a round up- but 2013 has given me one roller coaster of a ride- and now, looking back, it's all a bit of a blur! So before we start let me wish you a…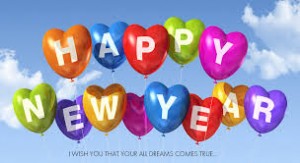 In a year when erotica publishers and writers everywhere have felt the pinch from the combined factors of a rise in self publishing, the poor economic situation, and the continuing effect of 50 Shades, it has sometimes felt like fighting a battle. As each months royalty cheque has got smaller and smaller, I began to think that the voice at the back of my head telling me that the last nine years have all been too good to be true, and actually I can't write at all, was right.
But, as I sit here thinking back, all the negatives don't fell quite so bad, because now I reflect on it all, it's been quite a year!
Having said that, I still have no idea where to start- so I'll just dive in with the top 4 events of my writing year!
Number 1.
1. Xcite informed me that The Perfect Submissive (my first BDSM novel) was so popular that they would like the story to grow into a trilogy!
I am still in shock about that, even though Part 2 –The Retreat– is not only written, but out in the world to buy.
Taking Miss Jess Sanders on a journey to Scotland, via fairy tales, mystery, and a well aimed cup cake…The Retreat leads you to Part 3, Knowing Her Place. (Which is almost drafted…watch this space…)
Number 2.
2. The Erotic Trade Only magazine nominated me for the Best Erotic Author award at their annual ceremony!! That's pretty incredible in itself- but I was up there with two women of erotica I hold in very high regard- Kd Grace (all round amazing person and one of my dearest friends), and Rachel Krammer Bussel (a totally lovely lady, who has kindly taken a great many of my stories for her anthologies).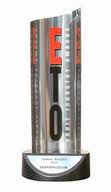 None of us were under any illusions however- long before we set foot within the walls of the NEC in Birmingham we knew EL James would win the award. It was an award ceremony voted for by people selling sex toys- it was obvious we never had a chance- but WOW- to be nominated in the first place!!! That was amazing. My husband and I had so much fun at the awards dinner with Hazel from Xcite, and Kd and her husband. I loved every single second. (Okay- except the second when James was booed for winning the author award- that was a bit embarrassing.)
Not only did I have a great time at the ETO Show and award ceremony, I had the chance to meet many off the ETO crew, which then led to me having a wonderful time helping to open a brand new Adult Boutique in Canterbury (with Kd- of course!!). This then led to an interview with the fabulous Dale Bradford, and a healthy number of articles in the ETO magazine, of which I am very proud.
Number 3.
3. In 2013 something extra wonderful happened. The Brit Babes were formed!!!
Combining the talents of 8 respected erotic writers- Kd Grace, Lily Harlem, Natalie Dae, Lucy Felthuse, Victoria Blisse, Tabitha Rayne and myself, the Brit Babes have formed a safe place to go and find erotica that is worth reading!
One of the biggest problems to face writers of erotica over the last 18 months is the explosion in poorly produced erotica. So creating a space where every strand of erotica is available- and all of a highly quality controlled, edited, double checked standard- seemed a wonderful idea.
Not only does Brit Babes provide a reference for excellent erotica- we also have a Street Team!! So if you want to join in the fun- interact with us author types, help us pick names for our characters, come up with new story ideas, and receive FREE e-copies of our work in return for honest reviews- then why not join the team? We would love to have you on board! Just check out this link- http://thebritbabes.blogspot.co.uk/p/street-team.html
Number 4.
4. The fourth extra special thing that happened in 2013 really took me by surprise. It was a change I'd thought of making for a long time- but I didn't have the nerve. Then- with lots 0f encouraging pushes from my friends, I took a deep breath, put down my whip and paddle, picked up a cup of coffee, and adopted the pen name Jenny Kane.
Writing easy read romance was a serious change of direction for me. Anyone who has read my work will know that cosy sofa curl reads aren't my usual thing- but I am loving every minute of this gentler pace of writing- and after one Amazon best selling novel (Another Cup of Coffee), and one best selling short story (Another Cup of Christmas), I can promise you that there will be more Jenny Kane in the near future! (Check out www.jennykane.co.uk for updates.)
****
So there you have it- my top 4 incredible reasons for keeping a firm hold of my pen, even through those times when I've been more than a little tempted to put it back in my pencil case and get a grown up job.
Much more has happened of course- I became part of the Gratis team, have had a handful of short erotic stories accepted in some incredible anthologies, bought out the erotic romance Digging Deep and the anthologies, The Best of Kay Jaybee and Christmas Kink, been featured in Woman's Weekly, read by erotica in Australia via Skype, had a wonderful time at Eroticon making up limericks with Ashley Lister, visited Sh! many times, and had lots of fun and laughter with my writer friends at Erotica 2013, selling our books direct to the public.
I could go on – I could bore you senseless by telling you how much I love my writer friends. How much I appreciate their support and kindness, and how grateful I am to be allowed to blog on their sites, and how much I enjoy hosting them on mine. But I'll spare you too much wordy gushing!!!
Before I go however, let me shout a BIG THANK YOU to you!! Your support lovely readers, is very much appreciated.
Happy New Year Everyone!!
Kay xx