This week I have an extra special treat for you- a selection of extracts from the Brit Babes fantastic anthology Sexy Just Walked Into Town!
FREE as an e-book, (also available as a paperback), Sexy Just Walked Into Town is a fantastic introduction to the wide range of erotica genres there are out there, written by some of the best in the business (she says modestly!)
Made up of 8 top ranking and award winning, UK based, erotica authors, the Brit Babes aim is to bring you top quality, smile making, heart racing, nerve tingling, reading pleasure!
We are kicking off the next 5 days of top class smut with a glimpse at Secret Servicing, a wonderful story by the brilliant Lily Harlem.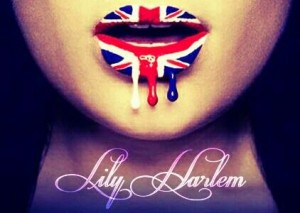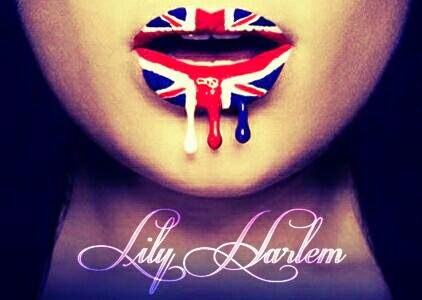 Secret Servicing tells the tale of Jen and Kingsley who've been dating and falling in love until Kingsley just ups and vanishes while they are at a party one night. Naturally Jen is heartbroken, furious and confused so when he turns up on her doorstep, three weeks later to explain, she's not in the listening mood!
Excerpt
I shook him off. It was bad enough that he was here, ripping wounds open, but to touch me too? That was more than I could cope with.
Pushing away from the counter, I slipped past him and rushed into the living room. My mind was spinning and my eyes struggling to focus as I stared at a boy band on the TV screen. They were leaping around the stage in tight jeans and big bright trainers, yelling about the best song ever.
"Jen."
Out of the corner of my eye, I saw him toss his jacket onto the single armchair in the corner of the room, the way he always used to.
Damn, I missed him. Missed the way he moved his big body with grace around my small home. How he sometimes lost it when we made love and took me with him to wild, untamed places where pleasure rocked my world. The sound of him coming, grunting, panting for breath was a beautiful ghost of a noise that would haunt me until the end of my days. And the way he traced my skin after we'd fucked, as though it told him a beautiful story. It was enough to make my flesh goosebump just at the memory.
I loved his body, defined and powerful, because he worked out to prevent his sedentary driving job taking its toll. He had a smattering of chest hair, coarse and masculine, that wound down to his navel and thickened at his groin. On the underside of his upper right arm was a tiny tattoo. A dagger with wings; it was only small but it was super-sexy and tasted delicious when I ran my tongue over it.
"You just left," I said, muting the sound on the TV. "You just bloody left."
"I had to—"
"Without saying anything to me? Really? What kind of bastard does that?" I spun around. "No, don't tell me. Clearly the type of bastard that you are." I jabbed my finger at him.
"I'm not a bastard, though you have every right to think of me that way." He frowned and dropped his gaze from my face to my toes then back up again. He licked his lips.
"Don't!" I said, marching up to him and shoving his jaw to turn his head away. So that he couldn't look at me. "Don't act like you still find me attractive, that you still want me, because it's clear you don't."
"I do."
I kind of growled in frustration. A noise I hadn't heard myself make before. "Funny way of showing it."
He caught my wrist in his hand and turned back to me, holding my arm between us. "I'm here, aren't I?"
"Too little too late."
"I got here as soon as I could."
"What, like you couldn't call? Couldn't send me a text? An old-fashioned letter?"
"No."
I wriggled free from his grip and stared up into his eyes. "You better explain, Kingsley, because I've had the worst fucking few weeks of my life wondering if you were dead or alive. Wondering what the hell I'd done to deserve a man I thought I had a serious relationship with just vanishing like that." I paused, huffed. "Sometimes I even thought I'd dreamt our time together, or that you'd been a figment of my imagination."
He smirked, and I itched to slap the tilt of his lips.
"Funny, is it?" I snapped. "Funny that you made me fall for you and then trampled all over my heart?"
He grabbed me, both hands on my shoulders, and pulled me close. He stared down at me, his dark eyes flashing and his nostrils flaring. "I told you, I didn't want to go but I had to. And as for trampling all over your heart, do you think leaving didn't break mine?"
He was so big towering over me. His body heat was burning onto my skin, his gripping fingers pressing into my flesh. My traitorous hormones perked up. The feel of him against my chest, my legs, the breeze of his hot breaths on my face was creating a bundle of erotic memories of our time together.
I didn't want to still need the man who'd left me, but I did.
"So why did you?" I whispered. "Go, that is?"
He lowered his head so his mouth was a hairsbreadth from mine. He had a tiny dink in his bottom lip, right in the centre—it was a part of him I adored.
Suddenly he kissed me, soft and gentle, his tongue just peeking into my mouth.
I was so shocked I didn't respond, just stood there letting my arms hang limp and my mouth be caressed by his. But his flavour was too intoxicating, hot and peppery with a hint of vodka, and I soon found myself matching his kiss, winding my tongue with his.
It had been so long. I'd fantasised about this, being in his arms again. Kingsley fitted me so well, and I fitted him. We were two halves coming together.
What the hell am I doing?
Inspiration
I'd had an idea for this story rattling around my head for a while. It started with the first line "Who the hell do you think you are?". I liked the thought of someone being so furious that they'd say this and slam a door on an exlover and then being won around by the end of the scene.
In the case of Secret Servicing it had to be damn good reason that Kingsley had just upped and left Jen with no explanation and no contact for weeks. For many this is unforgiveable.
For a while I battled with Kingsley's motives but then, after watching Strike Back (with Mr H, he loves anything action) I decided that my hero was in the SAS and he'd had to go away on an urgent mission. This is surely a good enough reason for him to leave the girl he loves?
Was it? You'll have to grab yourself a FREE copy of the ebook Sexy Just Walked Into Town and find out for yourself if Jen kicks Kingsley out or if she forgives her seriously sexy soldier.
****
Find out more about Lily Harlem on her website – http://www.lilyharlem.com and catch up with daily musings on her blog – http://www.lilyharlem.blogspot.co.uk – sign up for her newsletter to be the first to know about new releases, freebies and contests http://www.lilyharlem.com/newsletter-subscription.html
****
I think you'll agree- that was an excellent way to  take a first glimpse between the pages of Sexy Just Walked Into Town!!
Pick up your FREE copy from-
Come back tomorrow to take a tasty taste from the work of Kd Grace…
Happy reading,
Kay xx