It's day 3 of our dive into the Brit Babes FREE anthology, Sexy Just Walked Into Town. Today I'm handing over to Lucy Felthouse, who is treating us to a snippet from her story, The Wrong End of the Stick …
Extract…
Bonnie stifled a sigh. He was doing it again. Staring at her, as he had been every day that week. She was on a fortnight's training course through work, the only one from her office who'd been sent. As a result, she knew no one and ended up sitting alone in the college's cafeteria at lunchtimes. She'd had a couple of invites from kindly people also on her course, but she'd turned them down. It wasn't that she was being rude or anti-social, she just hated people to see her eat. She was a big girl—that was putting it politely—and when people saw her have a meal, she could feel the judgement rolling off them in waves, the thoughts that she was fat because she ate so much.
It wasn't true. About what she ate, that was. She was fat, and there was no denying it. But it certainly wasn't her doing. She'd been born to large parents, and despite a healthy diet and plenty of exercise, she was still overweight. All she ever managed to shift was a pound or two here and there, and that was hardly noticeable, particularly on a woman her size. She kept at it, though, resigned to being a larger lady, but determined not to get any bigger.
Because she'd always been big, she was used to the snide comments, the dirty and derisive looks, the open stares. So it didn't upset her any more, but she still got irritated when people simply gawped at her. Surely one glance was enough for them to ascertain that yes, she was a shapely girl, and then move on. In most cases it was, particularly if she glared at the person in question. But not with this guy. Bonnie was sure he was trying to be subtle, because he often averted his gaze as she trained hers on him. But even if he'd looked away, she could tell by the position of his head and body that he'd been peeking at her. Again.
Now, on day seven, she was almost at boiling point. What the hell was his problem? Had no one ever told him it was rude to stare? She was on the verge of doing just that.
Eating her lunch was an unpleasant task, knowing she was being observed. If she hadn't been so damn hungry, she'd have left it. But she'd been running late that morning and had committed that mortal sin—missing breakfast. So her chicken salad—with no dressing—was absolutely necessary to avoid making herself feel ill, or passing out, so she devoured every last morsel. She ate faster than she normally would, not because she was being greedy, but because the sooner she finished eating, the sooner she'd stop feeling so damn self-conscious about the guy across the room watching her.
She decided to give him one last chance. When she'd finished her lunch, she'd drink her carton of apple juice, then sit for a few seconds, doing nothing. If he continued to look at her, she was going to stomp over there and give him what for. If he didn't, then she'd carry on with life and do her best to forget about him and his rudeness…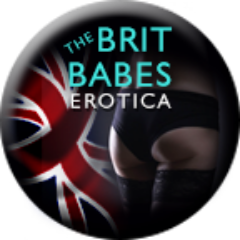 *****
The Wrong End of the Stick was originally written for Coming Together with Curves, a charity anthology co-edited by myself and Victoria Blisse, whereby all proceeds go to Parkinson's UK.
As the title states, the book is all about curves, so I sat down to think about what tale I could tell about a big beautiful woman. And that's when the idea popped into my head – what would happen if a man was so taken with a curvy chick that he just couldn't stop staring at her? And what would happen when she caught him staring and got the wrong end of the stick? After I'd worked that bit out, the story pretty much wrote itself. I had lots of fun writing this one and am pleased to show it off to a new audience in SJWIT.
*****
Lucy Felthouse is a very busy woman! She writes erotica and erotic romance in a variety of subgenres and pairings, and has over 100 publications to her name, with many more in the pipeline. These include several editions of Best Bondage Erotica, Best Women's Erotica 2013 and Best Erotic Romance 2014. Another string to her bow is editing, and she has edited and co-edited a number of anthologies, and also edits for a small publishing house. She owns Erotica For All, is book editor for Cliterati, and is one eighth of The Brit Babes. Find out more at http://www.lucyfelthouse.co.uk. Join her on Facebook and Twitter, and subscribe to her newsletter at: http://eepurl.com/gMQb9
****
Don't forget you can get your FREE copy of Sexy Just Walked Into Town from all good e-retailers, including-
Amazon.com – http://www.amazon.com/Sexy-Just-Walked-Into-Town-ebook/dp/B00IDAHK16/ref=sr_1_1?s=digital-text&ie=UTF8&qid=1405414552&sr=1-1&keywords=sexy+just+walked+into+town
Amazon UK- http://www.amazon.co.uk/Sexy-Just-Walked-Into-Town-ebook/dp/B00IDAHK16/ref=sr_1_1?s=digital-text&ie=UTF8&qid=1405414459&sr=1-1&keywords=sexy+just+walked+into+town
****
Come back tomorrow for a dance with Victoria Blisse!!
Happy reading,
Kay xx