If you are a regular follower of this blog, then you can't failed to have noticed that this month marks the tenth anniversary of my life 'as' Kay Jaybee!! I was only going to try this writing lark for fun. A hobby to see if I could actually write or not. Is it me, or had it got a little bit out of hand? It wasn't supposed to be more than a short term bit of fun…Has writing taken over my life?
There is one very simple answer to that- YES!!!
This is NOT a complaint however – although there are certainly times when I wish I could turn my imagination off just for a little while!
As each summer comes around, I down my smut wielding pen for the duration of my children's school holidays, and frequently question my sanity. What the heck am I doing? I get up early, write all morning, work at my 'proper' job all afternoon, then write all evening, usually until gone ten at night. And the crazy thing is- when I'm not writing, when I have 'day's off'- I'm grumpy!! Every day without writing feels like a waste somehow! This cannot be right.
Then I speak to my writer friends and my beloved Brit Babes, and breathe more calmly again- it seems this clawing at the walls is totally normal when life comes between us and our pens or laptops. We simply have to accept that as soon as we have our first story accepted by a publisher, we leave normality behind us. For at that point the drug has been injected, and we are hooked for life- hooked on getting that next publication… then one more, and maybe a novella, then perhaps a novel- and if that novel does okay, perhaps we'll write another one…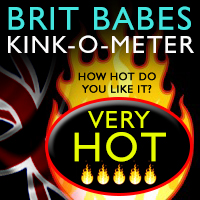 Ten years though!!! How the hell did that happen? How come I am still thinking of naughty yet delicious ways to make people suffer in the name of sex? Where do these ideas all come from?  I have NO idea- let's just hope the inspiration keeps coming, and I can add to the collection of publications I have out in the world.
Thinking of all my publications- and if I break it down into individual story sales, unbelievably we are talking about 100 pieces of smut with my name on them- I got to wondering which my most popular stories really are?  Which ones you guys liked the best?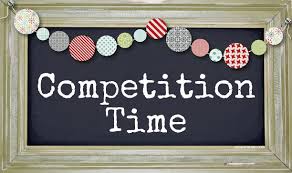 Is it the short stories or the novels, the novella's or the trilogy? Who is your favourite character? John the courier from Not Her Type? Miss Sanders or Mrs Peters from The Perfect Submissive Trilogy? Do you like the dark and mysterious Mark from The Voyeur? Paint spattering Maddie from Making Him Wait? Or maybe you have a soft spot for clumsy Sally from A Sticky Situation or sexy Harrison, the archaeologist from Digging Deep?
I'd love to know who rocks your boat the most- leave me a comment telling me who your favourite character from my work and you could win a signed KJB paperback of your choice!!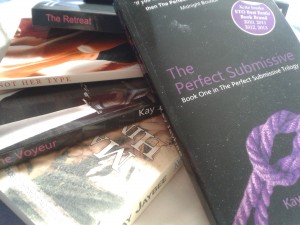 This competition will close on Monday 22nd Sept- don't forget to leave your email so I can tell you if you've won!
Happy reading- and thank you for all your support over the last ten years!!
Kay xxx