Welcome to the final of my mini blog series to celebrate my 10th anniversary of working in the world of erotica! It's amazing how many things I've done as a result of my writing!
I can't believe it was way back in Sept 2008 that I did my first ever podcast. Boy was I nervous! Thanks to the wonderful Dr Dick, aka Richard Wagner- I was quickly put at my ease- and so began, not only my first interview of many- but a friendship with Richard that I have treasured ever since.
If you want to listen to that first (2-part) podcast- here are the links!
****
It wasn't long after that, that I did my first radio interview, for Talk Radio over in Spain- oh my word!! What a nightmare! Although I had been prepared for it to be a live show, and I'd been given all the questions that would be asked beforehand, I was a bag of nerves- not helped by the fact that in each advert break on the radio beforehand the presenter was making me sound like the dominatrix from hell! This was really annoying, as the whole point of the interview was to show that erotica writers were just normal wives, mum's etc- not the stereotyped figures of the style she was alluding to!
When she actually began the interview, she didn't ask me a single pre-prepared question, and was really hostile. All I could think about was the 3 million listeners!!! EEKKK.
I did my best, and was told it went well- but needless to say, that is not a station I will be going back to!!
****
I've lost count of the number of blogs I've written, newspaper and magazine articles I've been in, and the talks and readings I've given- and I'm still amazed by it all- amazed that people even ask me to do those things! And I really don't want that feeling of 'I'm not worthy' to go. How awful it would be if that was the sort of thing I came to 'expect' to do! I'm just a writer after all!
I think one of the proudest moments for me, must have been when photographer David Woolfall took some pictures of myself and many of my peers, for The Independent. These photos have since appeared in many other magazines and online newspapers!! Incredible!!
****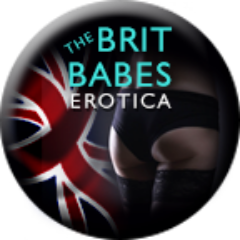 And talking of proud moments- how can I not mention, the moment I was asked to be a Brit Babe! Or the day that  I learnt I'd been nominated for Best Erotica Writer of the Year by the ETO, and then going along, with my dear BB friends to the award ceremony- and then when KD won!!! Well- I was so proud I actually thought I might burst! Magic day.
****
Bringing things more up to date, last week I was lucky enough to be interviewed by the heavenly voiced, Rose Caraway, as part of her series promotion the forthcoming, Sexy Librarian's Big Book of Erotica. I was honoured to be approached by Rose last year to write a short story for her book, and was even more 'chuffed' (Rose's favourite English word), when that story was accepted. I loved talking to Rose- she is just wonderful- and if you'd like to hear what we said- take a listen-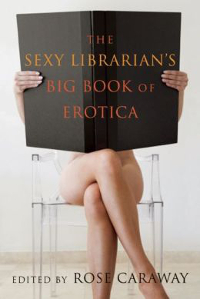 ****
I have been so lucky over the past 10 years- I've done things I never dreamed I'd ever do- photo shoots (with thanks to Vanity Studios), spanked people in a library (thanks Smut UK!), read erotica to strangers (bless you Sh! Women's Store), taken a spanking lesson (ditto!)…Not what my teachers planned for me when I left school, that's for sure!!
I'll leave you in peace now- thank you so much for all your support over the last decade- let's raise a cuppa to the next 10!!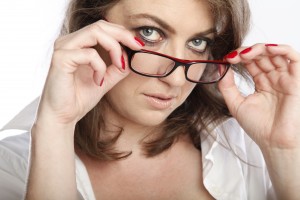 Happy reading everyone!
Kay xxx