So- what are you doing over lunchtime on 23rd August?
Will you be in the South East of England? Anywhere near Canterbury?
If you are- then have I got a treat for you!
Between 12pm and 2pm on 23rd August you can be at the Grand Opening of La Boudoir Boutique!! All you need to do is fill in the form found here, and come along on the day!!
Just listen to this events run down…
Book signing by Jo Hemmings
Raffle with fantastic prizes
Book reading from our erotic authors (That'll be me and Kd Grace then!!)
Fun and games (I am reliably informed there will be a very unusual game of Hooking the Duck…ummm???)
Refreshments (There will be chocolate amongst the lovely nibbles and drinks- see, you really do want to come don't you!!)
And these are the celebs coming along…
Celebrity guests attending:
Jo Hemmings Celebrity Sexpert
Charlie Sloth Radio 1 Xtra DJ
Victor Ebuwa from Big Brother 5
K D Grace & K Jaybee Erotic Authors (LOL- celebs- that'll be the day!!)
Cara Sutra, Award Winning Sex Blogger
The event runs like this-
On the day of the opening, you can expect to see the celebrities arriving at 12pm and our wholesalers and other VIP guests will arrive also. There will be drinks and talking until half past 12 when the shop will be officially opened by Jo Hemmings. Then the shop will be free to browse, wholesalers can view the free warehouse space ready for their proposed products to be advertised. At 1pm there will be a photo shoot viewing where the celebrities can see our lingerie being modelled. Our current ranges will be shown in a themed setting and the resulting photos are being put together for a calendar in which proceeds raised will be donated to the FPA charity for sexual awareness.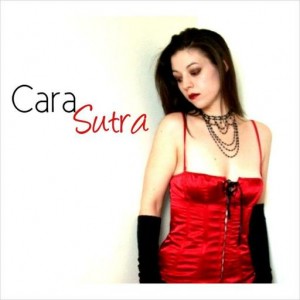 So- do come if you are able- I would love to see you there. I can promise some fab smutty readings and lots of fun!!
Here's the location for you- Unit 26, 1 Sparrow Way, Canterbury, Kent, CT3 4AL
Loads more info can be found on the La Boudoir web site about the opening and the wonderful things you can buy there!! http://www.laboudoirboutique.co.uk/
Big smiles,
Kay xxx