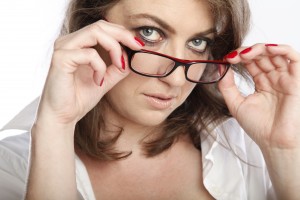 If you need to find me on any weekday morning, then I'm usually to be found in the far corner of my favourite cafe, with a large black coffee in one hand, and a ballpoint pen in the other. I spend each and every morning immersed in thoughts of all things kinky, thoroughly enjoying the fact that my fellow caffeine sippers have no idea what I'm writing.
The locals all assume I'm either studying for another degree, virtuously writing children's stories, or am deeply engrossed in the world's longest shopping list.
The way I make a living is a constant source of surprise to me, as I should really be stowed away in a dusty university library somewhere, making some use of my collection of degrees, writing learned papers on Medieval England. I swear that at no point on the suggested careers list I was given at university did it say, "This girl should write erotica"…
After ten years of compiling novels, short stories, poems, and reviewing other peoples work, I can say without doubt, that there is NO going back for me. Once writing has you in its power you are at its mercy for life. It doesn't pay well, it leads to constant disappointment, and it takes over every other thing you do – but when the publisher says "Yes," and the occasional unexpected royalty cheque arrives in the post, it suddenly all seems worthwhile, and I LOVE IT!!
Praise for Kay's work-
"There is something a bit kinky mad-scientist with Ms. Jaybee …the reason is due to her creative and provocative erotic scenes. She uses standard household items and perverts them in ways that are plausible and so good. For example, (in The New Room) a room changed into a "cold" playspace where submissives are chilled on the outside and heated up on the inside or vice versa is quite unique. The sexual combinations she places her characters in are easy to visualize but the reason why they are in the situation and how she sets up the sexual torment is what kicks the erotic heat up to high. Ms. Jaybee is a mistress of writing predicament bondage without ever mentioning it." La Crimson Femme.
"She is quite simply The Queen of BDSM." Kd Grace