I have always loved a quickie!! Who doesn't?
Three such mini, kink packed, stories are available now.
She loves that no one but Connor really knows her. That she is just an ordinary middle class thirty-something woman in baggy jeans and a t-shirt, pushing her trolley around the supermarket like everyone else, sitting in her office typing up letters, cleaning the house, mowing the lawn… right up until she gets a call telling her it's time to be bad.
When Connor tells her how 'bad' he wants her to be that evening, she's filled with doubts – is she really up for letting him watch her have sex with another woman for the first time?
Who is she kidding? Of course she is! She is Connor's bad girl – and she knows it…
Buy Links-
US:  http://www.amazon.com/dp/B00RB0ZXX6
UK:  http://www.amazon.co.uk/dp/B00RB0ZXX6
****
Blurb:
Lee can hardly believe his ears when his girlfriend Jess rings him at work to tell him that she has just had sex with her masseuse Ali. When Jess goes on to tell him that Ali has agreed to help them live out Lee's ultimate fantasy – to watch his girlfriend with another woman – he is speechless. All they have to do in return is to help her carry out her own fantasy. So, if Lee wants to see Jess with a woman, he's going to have make space for them in the back of his van…
Available from (FREE to Kindle Unlimited members): Amazon UK | Amazon US 
***
Blurb: 
Working late into the night, dedicated veterinary nurses Jo and Louise have made sure all the creatures in their care are safely bedded down for the night – and now it's time for a little puppy play of their own. Yielding to her girlfriend's delicious dominance, Louise is about to discover what life is like on the other end of a lead…
Available from (FREE to Kindle Unlimited members): Amazon UK | Amazon US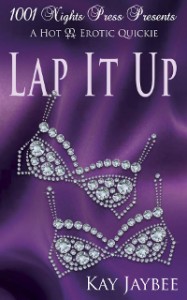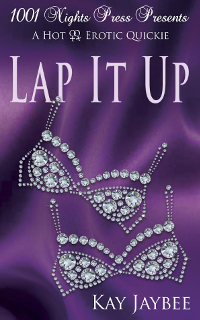 Happy Reading!
Kay xx
(Please note these short stories have previously appeared in three different Cleis Press anthologies)