One Night in Cape Town, by Lily Harlem
PRE-ORDER NOW TO CLAIM AT BARGAIN PRICE!
Pre-order a copy of Lily Harlem's hot new story, ONE NIGHT IN CAPE TOWN and be seduced on a mountain top by a seriously sexy backpacker who knows exactly what he needs to do not only to survive but also to claim the woman he wants!
Pre-order price just 99c/99p – goes up on release day 29th June!
Back Cover Information
The week before her big day, Tia catches her fiancé getting down and dirty with her best friend. She quickly washes her hands of them both. But why waste a perfectly good and very expensive honeymoon to her dream spot-South Africa?
After bumping into the same cute guy three times in Cape Town, Tia's reminded she still has desires. Before long, they're hiking over Table Mountain together, and getting to know each other.
But when trouble brews in the African sky, a wild storm leaves them stranded on the mountain as night falls. Levi's survival skills provide them with quick shelter as the storm rages above. But for Tia, another storm rages between her and her sexy saviour. Will he teach her to trust again? Or is there more to the hot American than meets the eye?
Buy Links (pre-order on Amazon only)
Amazon https://www.amazon.com/Night-Cape-Town-City-Nights-ebook/dp/B01FYBQPDA/ref=as_li_ss_tl?ie=UTF8&linkCode=ll1&tag=tirgeapubli09-20&linkId=8151118e49c171c11136a41b29807415
Amazon UK https://www.amazon.co.uk/Night-Cape-Town-City-Nights-ebook/dp/B01FYBQPDA/ref=sr_1_1?s=digital-text&ie=UTF8&qid=1465207502&sr=1-1&keywords=One+Night+in+Cape+Town+%28City+Nights%2C+%2323%29
Tirgearr Publishing http://www.tirgearrpublishing.com/authors/Harlem_Lily/one-night-in-cape-town.htm
Kobo https://store.kobobooks.com/en-us/ebook/one-night-in-cape-town
Barnes and Noble http://www.barnesandnoble.com/w/one-night-in-cape-town-lily-harlem/1123835843?ean=2940153032290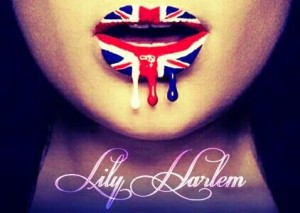 About Lily Harlem
Lily Harlem lives in the UK and is an award-winning author of erotic romance. She writes for publishers on both sides of the Atlantic including HarperCollins, Totally Bound, Pride Publishing, Evernight Publishing, All Romance eBooks, and Sweetmeats Press. Her work regularly receives high praise and industry nominations.
Before turning her hand to writing Lily Harlem worked as a trauma nurse and her latest HarperCollins release, Confessions of a Naughty Night Nurse draws on her many experiences while nursing in London. Lily also self-publishes and The Silk Tie, The Glass Knot and Scored have been blessed with many 5* reviews since their release.
Lily writes MF, MM and ménage a trois, her books regularly hit the #1 spot on Amazon Best Seller lists and Breathe You In was named a USA Today Reviewer's Recommended Read of 2014. Her latest MM novel is Dark Warrior.
Lily also co-authors with Natalie Dae and publishes under the name Harlem Dae – check out the Sexy as Hell Trilogy – The Novice, The Player, and The Vixen – and That Filthy Book which has been hailed as a novel 'every woman should read'.
One thing you can be sure of, whatever book you pick up by Ms Harlem, is it will be wildly romantic and down-and-dirty sexy. Enjoy!
Check out Lily's website for details of her other books and her Amazon Author Page. Subscribe to her newsletter to get a FREE ebook and be the first to hear of new releases and free reads, and if you enjoy Facebook, hop on over there and say hi!
Lily Harlem Links
Website http://www.lilyharlem.com/
Newsletter Subscription http://www.lilyharlem.com/newsletter.html
Blog http://www.lilyharlem.blogspot.com/
Twitter https://twitter.com/lily_harlem
Facebook https://www.facebook.com/lily.harlem
Facebook author page https://www.facebook.com/LilyHarlemAuthor
Pinterest http://pinterest.com/lilyharlem/
Raw Talent http://rawtalentseries.co.uk
BritBabes http://thebritbabes.blogspot.co.uk
Google+ https://plus.google.com/u/0/106837751333678531161/posts
Harlem Dae http://www.harlemdae.com
Goodreads http://www.goodreads.com/author/show/4070110.Lily_Harlem