My lovely friend, and fellow Brit Babe, Lily Harlem, has a thing about football…and footballers…If you do too, then Scored is a book you have to own.
Over to you Lily…
Hands up who likes a seriously fit guy who is as talented in the bedroom as he is on the pitch? Ohhh I see a flood of hands shooting into the air, which is great because I have just the thing for you. Scored is my super sexy soccer novel which stars gorgeous Lewis Tate, captain of the England football team and sassy reporter Nicki as they heat up for the huge tournament that is Euro 2012.
It's hard to believe that I wrote this four years ago, the story and characters are still fresh in my head and readers continue to contact me telling me how much they enjoy the romance, sexy times and the heroes mastery of everything he puts his mind (and body) too!
And with Euro 2016 upon us, if you haven't sampled Lewis' particular brand of seduction, now is the time…
Here's the back cover information
Okay, so I eat, sleep and breathe football and reporting the beautiful game is my dream career. But that doesn't mean I don't have time for a major crush on the England captain, Lewis Tate. The bloke is sex on legs, hot with a capital H. Add in his awe-inspiring talent, his brooding good looks and what's not to lust after?
So my excitement is sky-high as I set off with the official press team to cover England's battle for the European Cup. But when a series of unfortunate, or as it turns out fortunate events, attracts Tate's attention my way, who am I to say no?
Add in a misogynistic manager, an over-zealous colleague, two blue silk ties and some incredible ball-handling skills and it becomes clear the road to victory, for me, will be an intensely erotic journey. Determined to savor every moment, I hang onto my sanity as best I can while living the fantasy and wondering if it can ever become reality. Because once Lewis Tate has taken me to heaven and back, its clear no one else will ever compare.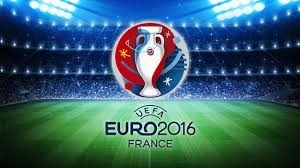 Reader Reviews
"I can thoroughly recommend Scored. It's a clever story with twists and turns and lots of hot sex and football. What more could a girl want!"
 "Wow. Lily Harlem strikes again. (see what I did there?). Another fab book from this talented author. Couldn't put it down. A page turner from the very first page."
 "A highly recommended read. A hot, gorgeous romance."
 "Wow, wow, wow!! I loved this so much."
 "Lewis Tate is officially my new number one BBF. The story is a beautiful romance that had me sighing out loud and caused many a raised eyebrow from my husband."
 "I absolutely adored this book and I know for a fact it will be a go to book for me when I want an uplifting story to make me smile and swoon."
Scored on Pinterest
Scored is only available from Amazon though can be read for free on Kindle Unlimited. I hope you'll check it out and enjoying the winning streak Scored will take you on!
Lily x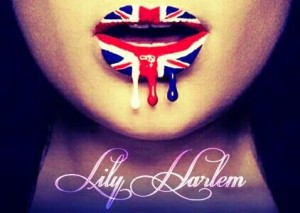 Buy Links
About Lily Harlem
Lily Harlem lives in the UK and is an award-winning author of erotic romance. She writes for publishers on both sides of the Atlantic including HarperCollins, Totally Bound, Pride Publishing, Evernight Publishing, All Romance eBooks, and Sweetmeats Press. Her work regularly receives high praise and industry nominations.
Before turning her hand to writing Lily Harlem worked as a trauma nurse and her latest HarperCollins release, Confessions of a Naughty Night Nurse draws on her many experiences while nursing in London. Lily also self-publishes and The Silk Tie, The Glass Knot, In Expert Hands and Scored have been blessed with many 5* reviews since their release.
Lily writes MF, MM and ménage a trois, her books regularly hit the #1 spot on Amazon Best Seller lists and Breathe You In was named a USA Today Reviewer's Recommended Read of 2014. Her latest MM novel is Dark Warrior.
Lily also co-authors with Natalie Dae and publishes under the name Harlem Dae – check out the Sexy as Hell Trilogy – The Novice, The Player, and The Vixen – and That Filthy Book which has been hailed as a novel 'every woman should read'.
One thing you can be sure of, whatever book you pick up by Ms Harlem, is it will be wildly romantic and down-and-dirty sexy. Enjoy!
Check out Lily's website for details of her other books and her Amazon Author Page. Subscribe to her newsletter to get a FREE ebook and be the first to hear of new releases and free reads, and if you enjoy Facebook, hop on over there and say hi!
Find Lily on the web
Website http://www.lilyharlem.com/
Newsletter Subscription http://www.lilyharlem.com/newsletter-subscription.html
Blog http://www.lilyharlem.blogspot.com/
Twitter https://twitter.com/lily_harlem
Facebook https://www.facebook.com/lily.harlem
Facebook author page https://www.facebook.com/LilyHarlemAuthor
Pinterest http://pinterest.com/lilyharlem/
Raw Talent http://rawtalentseries.co.uk
BritBabes http://thebritbabes.blogspot.co.uk
Google+ https://plus.google.com/u/0/106837751333678531161/posts
Harlem Dae http://www.harlemdae.com
Goodreads http://www.goodreads.com/author/show/4070110.Lily_Harlem
 ***
Many thanks for popping by today hun!
Happy reading everyone,
Kay xx