Anyone who follows this blog will know that I am something of a workaholic, so the idea of having a whole week off isn't something that comes easily. However, I am always prepared for the 'empty finger' syndrome that assails me during my annual break.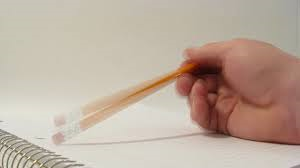 Rather like a smoker who misses a cigarette, my fingers miss the roll of a pen between them to the extent that I become physically twitchy and grumpy. So, if you see me during the second week of the school holidays in some relaxing location, all decked out in summer clothing, but holding a ballpoint pen without having something to write on, then you'll know I'm in the stages of writer come-down.
This year we took our first trip to the Algarve. Having reserved a beautiful villa on the outskirts of Villamora, we were all set for a week of sun, scenery, and sitting by our own swimming pool doing very little slowly.
It was the private pool which was the cause of most excitement with my children, and as we sat in Exeter airport on 1st August, that was the chief topic of conversation- the conclusion of which was that as soon as we arrived, we'd all have an evening swim. However…
First of all the plane was delayed an hour, then another hour, and then, much to the relief of all, and after more games of Rummy than I'd planned to play during the entire holiday, we were away to board the plane. After another wait, we were off to find the start of the runway. The engine flared, and then…back to the airport we went!
Moments later the captain announced- and I will never forget this, for it was like a scene from The IT Crowd – "I do apologise Ladies and Gentlemen, but I have a computer fault in the cockpit, I'm going to have to turn it off and on again."
Seriously!! That is honestly what happened. He was fixing his plane in the same way I fix my laptop when it is having a teenage moment of non-compliance!!
This worked- and after refuelling- off we all went – none of us filled with a great deal of confidence in the craft in which we sat!
As you can imagine, by the time we got to Portugal it was almost dark. My the time we picked up our hire car from the worlds slowest and most inept car hire firm it was very dark, and more poor husband had to get to grips with a new car, and driving on the wrong side of the road under poor lamp light. Dr Jaybee was a star however, and we got to our villa only an hour later- to find that there was no outside lighting, and that we were locked out of our villa! As you can imagine, my pen was in full twirl mode by this time!!
It was thanks to a very friendly Portuguese neighbour and her cleaner that we got into our temporary home- starving, and ready to crash out. There was nothing to eat or drink in the house- nothing- we had intended to shop on arrival- but of course all the shops etc were closed. Can you imagine? Me in a house with not even a coffee bean in it!!
Lets just say, that the coffee I drank the following morning, at the café we got to VERY early in the morning, didn't even touch the sides. After that start, nothing else could go wrong- and we decided to put it all behind us and just enjoy…
And how could we not enjoy this beautiful place?
From the calm of our villa, to the bustle of Villamora marina, to the stunning panorama of the coast, the searing heat (factor 50 simply was not strong enough), the majesty of Silves Moorish castle, and the total joy and fun of meeting my fellow Brit Babe, and wonderful friend, Tabitha Rayne and her family, who were on holiday nearby, to the splashingly wet fun of the local waterpark, and last of all, the pure peace of just sitting and lunching in a world where I didn't have to cook….it was heaven- and by day two, I had dropped my pen…
This does not been I'd stopped soaking in ideas for stories however. Always the story hungry voyeur, I was watching at all times.
I took in the family on the plane that was made up of a new couple which obviously consisted of two wealthy middle aged people who had to 'look right,' and their combined children from previous marriages- two of which were of the Nickelodeon mould of extreme pretention and 'me me me-ness' which made me hope that the sex was worth it…
The waiters who smiled one way for some customers, and in another way for those who they obviously hoped would smile back…
The way the sunlight lit the walls to create shadows that could hide all manner of things….and much much more…
Well my friends, I must leave you know and get on with some work- because although I loved every minute of my trip away, I'm back now- and the words await, and my fingers are itching….
Happy reading,
Kay xx