Hot on the heels of my mega quickie MFF story 'Bad,' that came out last week, comes a short submissive/domination romantic FF read!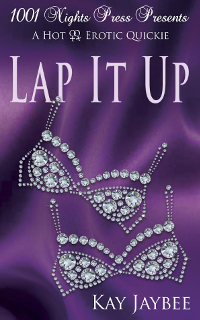 Blurb
Working late into the night, dedicated veterinary nurses Jo and Louise have made sure all the creatures in their care are safely bedded down for the night – and now it's time for a little puppy play of their own. Yielding to her girlfriend's delicious dominance, Louise is about to discover what life is like on the other end of a lead…
Don't forget, if you are a member of Kindle Unlimited on Amazon, you can borrow all my 'Quickie' tales for FREE– otherwise you can buy them for only 99p or $1.52
Buy/Borrow Links-
****
There's one more quickie on the way very soon- and if you all enjoy them, I'll write some more!!
Happy reading,
Kay xx