It's time for another in the popular 'Opening Lines' blog series.
This week I'm delighted to welcome the lovely Liv Honeywell to my site to share the first 500 words (exactly) from her erotica collection,  Coming, Ready or Not: Three Tales of Tease and Denial.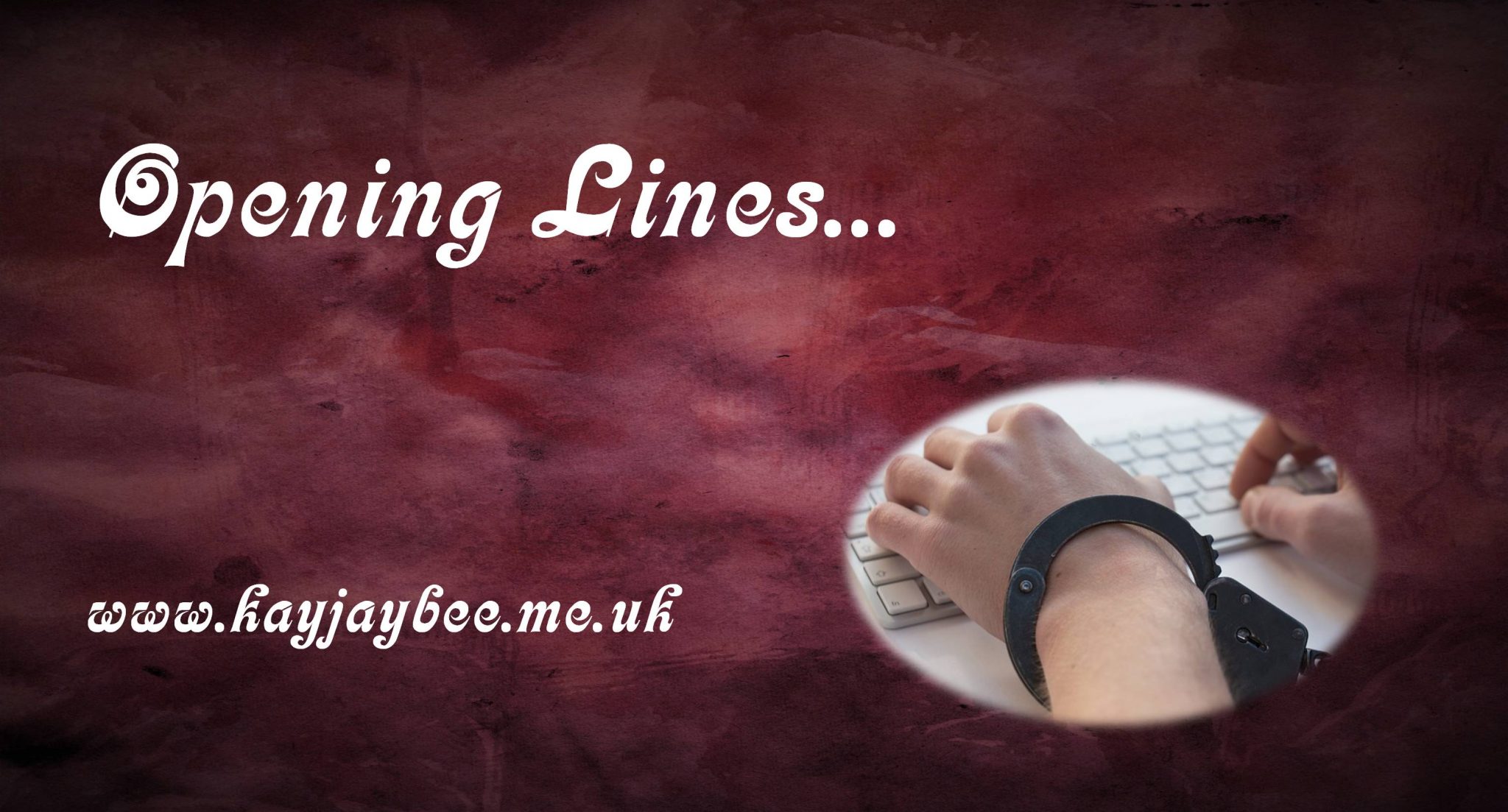 Blurb:
Meet Will and Abby. An ordinary couple that you wouldn't give a second glance at if they were walking down the street. Except they share a wonderful secret and bond as they explore their Master/slave relationship.
This is a loving couple, full of good humour, but nothing in any relationship is perfect and sometimes things go wrong. Even the strongest will in the world can't always obey and with that comes consequences…
Three vignettes, The Edge, Bad Girl, and Breathless focus on control. Can Abby be taken to the edge of pleasure and not cross over? She wants to obey and to hold on. But can she? And what will happen to her if she can't?
Holding on has never felt so good…
Warning: This book is adults only. It contains adult language, caning, spanking, face slapping, gags, a brief mention of anal sex and orgasm denial
The first 500 words:
"Will, please."
"Excuse me? I think you mean 'Sir,' and do you really think this is up to you?"
"Er, no, Sir. I guess not. I'm sorry."
"I should think so. Now lie back. Go on."
I lie back against the chair. I don't have another choice anyway. My legs are spread wide apart and strapped tightly to the chair legs, so I couldn't close them if I wanted to, and my arms are tied behind my back and then secured to the back of the chair frame. I'm really not going anywhere until my Lord and Master lets me.
You grin at me, knowing full well that there's nothing I can do.
I narrow my eyes. "You evil b…"
You grab my chin and force me to look into your eyes.
"I really don't think you want to finish that sentence, Abby. I wouldn't advise it."
You continue circling my clit with just the tip of your finger, as you have been doing, agonisingly slowly, for the last few minutes. I moan and throw my head back.
"Oh, please, Sir. Please may I come?"
You pretend to consider my request, as if you haven't already made up your mind. "Hmmmm, no. No, I don't think so." You run your other hand over my breasts, pausing to tweak first one nipple and then the other. "You need to learn that this body does not belong to you anymore. It belongs to me and it's up to me if you get any pleasure and up to me when and how. Understand?"
"Ye…he…Yes, Sir", I pant, trying desperately to hold on.
"Good girl." You grin evilly again. "Besides I'm nowhere near done teasing you yet. I'm having far too much fun enjoying that lovely tortured expression on your face."
I let out another low moan, borne of frustration and desire; at the same time feeling a tingling warmth and excitement in my stomach at your dominance over me.
Your touch builds me dangerously close to orgasm again, leaving me hovering right there on the edge. I try to think of something else, anything else. What are we having for dinner? What shall I make? Are we out of peas? Or perhaps His Domliness will decide he wants to go out when he has finished working up an appetite by torturing me!
The thought brings me right back into the room, back to the sensation of your fingers sliding in and out of me, your thumb lightly rubbing my clit ever closer, ever nearer. I buck in my seat, half torn between wanting to push myself forward against your thumb, wanting release so badly, and not wanting to let you down by coming without permission.
"Sirrrr," I groan.
"Yes, Abby. What can I do for you? Do you want me to stop? Good idea!"
You remove your hand from my pussy and I let out an animal yelp of frustration. Oh God. This is the third time you have brought me to…
***
Buying Links:
Amazon: http://getbook.at/coming-ready-or-not
First for Romance: http://bit.ly/2HX3xNG
Liv's Bio:
I'm a BDSM erotic romance writer, and Sexhibition Erotic Author of the Year 2016. When not writing about delicious, hot male dominants and the female subs who love them, I'm usually doing something craft-like, reading, or baking and attempting to satisfy the demands of His High and Mighty Dominance (the cat!).
Website: http://www.liv-honeywell.com
Twitter: http://www.twitter.com/LivHoneywell
Facebook: https://www.facebook.com/LivHoneywellErotica
Amazon page: https://www.amazon.com/author/livhoneywell
BookBub: https://www.bookbub.com/authors/liv-honeywell.
Or sign up to my newsletter for freebies, fun and book news: http://bit.ly/LivHoneywellNews.
***
Many thanks Liv!
Make sure you come back in two weeks to enjoy the first 500 words from one of Kd Grace's novels.
Happy reading,
Kay xx