Today I'm beginning a brand new series of interviews on my blog. Every fortnight (novel deadlines willing!) I'll be asking some of the best erotica writers in the business about their very first time…Their first time getting published that is.
Who better than to kick off 'My First Time,' than my dear friend, fellow Brit Babe, and prolific erotica writer, Lucy Felthouse!
Can you remember writing the first story you actually wanted to write, rather than those you were forced to write at school? What was it about?
I was never forced at school—creative writing sessions were always my favourite! I'd disappear into my own head for the duration of the lesson, and be one of the few disappointed when the break bell rang! I honestly don't remember the first story I wrote, though, as I've been scribbling in notebooks ever since I could physically write.
What was your first official publication? Was that erotica?
Yes, my first published work was erotica, and it was on a now-defunct website. My first print publication was in the sadly also defunct Scarlet Magazine. My first publication in a book was Fantasy Assignment, which appeared in Xcite Books' anthology, Seriously Sexy 3.
I had no idea I'd be an erotica writer- it just came from nowhere! Was writing erotica something you intended to do, or was it a bit of a shock?
Neither, really, because it all started on a dare! I was at university when one of my friends suggested I should have a go at writing an erotic story. I resisted at first, but then he dared me. Well, I couldn't say no to a dare, could I? I took on the challenge and succeeded, and I've never looked back!
What affect did that have on your life?
I'm not sure it did, really. I started away writing more erotic short stories, and only told a select few people—i.e. those I knew wouldn't be bothered by it, and it's just grown from there. Now, several years later, that writing makes up part of my income.
Does your first published story reflect your current writing style?
It's difficult to say, really. I don't want to go back and read it now as I'll probably cringe, as I always do when reading my much earlier work. I'd say in terms of content—it's an erotic story featuring a man in uniform—it's still very "me" as I'm a sucker for uniforms. It probably still sounds like me, too, but I'd certainly hope that now, after dozens and dozens more short stories, novellas and novels, that I've improved considerably!
What are you working on at the moment?
I'm working on a sexy little F/F tale for an anthology. Fingers crossed the publisher will accept it!
You can buy Lucy's latest book Love on Location, now- http://lucyfelthouse.co.uk/published-works/love-on-location/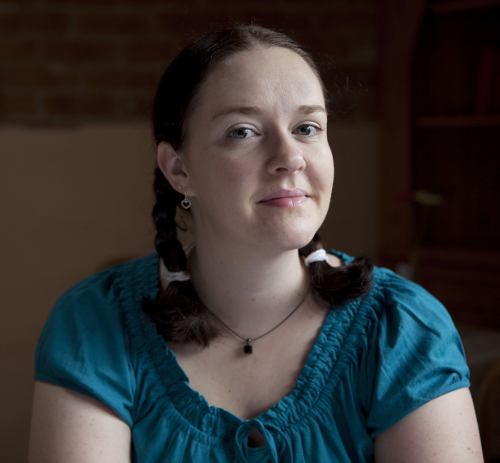 Bio
Lucy Felthouse is a very busy woman! She writes erotica and erotic romance in a variety of subgenres and pairings, and has over 140 publications to her name, with many more in the pipeline. These include several editions of Best Bondage Erotica, Best Women's Erotica 2013 and Best Erotic Romance 2014. Another string to her bow is editing, and she has edited and co-edited a number of anthologies, and also edits for a small publishing house. She owns Erotica For All, is book editor for Cliterati, and is one eighth of The Brit Babes. Find out more at http://www.lucyfelthouse.co.uk. Join her on Facebook and Twitter, and subscribe to her newsletter at: http://eepurl.com/gMQb9
***
Many thanks for joining me today Lucy. 
Kay xx
(PS- if you enjoyed that, I am running a similar interview series over on my Jenny Kane site for writers from other genres. xx)