I'm delighted to be able to join in today's big Blisskiss and do some Smut for Good at the same time, by sending a massive snog to my lovely e-friend Sommer Marsden!!
Check out all the blogs taking part here- and keep your eyes open for lots of great competitions, and find out how to donate to this wonderful cause- the fight against cancer! http://smutforgood.co.uk/a-snog-for-sommer/
My snog for today comes from my erotic romance novella, A Sticky Situation– here's the blurb…
If there is a paving stone to trip over, or a drink to knock over, then Sally Briers will trip over it or spill it. Yet somehow Sally is the successful face of marketing for a major pharmaceutical company; much to the disbelief of her new boss, Cameron James.
Forced to work together on a week-long conference in an Oxford hotel, Sally is dreading spending so much time with arrogant new boy Cameron; whose presence somehow makes her even clumsier than usual.
Cameron on the other hand, just hopes that he'll be able to stay professional, and keep his irrational desire to lick up all the accidently split food and drink that is permanently to be found down Sally's temptingly curvy body, all to himself.
It could be a very long week- unless Cameron can find a way of making Sally slop so much of her after show champagne, that he has no choice but to march her off and relieve her of her sodden clothing… He is sure that, if he could find a way to stop Sally resenting him taking her previous bosses job, then they could enjoy no end of sticky situations together…
***
A Sticky Situation was my first foray into the realms of erotic romance. I have written romantic episodes within much (shall we say) 'harder' erotic stories and novels, but this time I have left my BDSM toys locked away in the cupboard under the stairs in favour of a lighter touch.
Fear not however, this novella is still packed with KJB style kink, for as Sally and Cameron begin their enforced period of work together at a conference; their road from mutual dislike to mutual lust is far for straightforward! There is more than a dollop of misunderstanding, some inconvenient fantasies, mysterious anonymous notes, a slug of ice-cold store-cupboard action, a splatter of dinner, a dousing of wine, and a sip or two of champagne before they can even contemplate a happy ending…Delicious…
Extract…
…the word "wet" didn't really cover it this time. She was drenched. They both were.
Cameron pressed his back against the closed store room door behind him, his shirt, tie, and suit trousers had turned from light shades of blue and grey to dark, where the weight of the water had fallen against him.
Shivering, ice cubes in her cleavage, her dress clinging to every curve of her body, Sally violently kicked the champagne buckets away from her feet, and advanced on Cameron with an air of pure unadulterated anger carved into her round face. 'You … you!' She spat out her words, incoherent with rage, 'Look at me! Again! They say I'm the clumsy one, but I'm nothing compared to you! Look what you've done to me!'
'And me. I'm soaked as well.' Despite feeling horribly uncomfortable in his sopping clothes, Cameron found it an effort to sound cross when he'd so successfully achieved his goal. There was no way she could meet David looking like this.
'Good. I'm glad you're wet too.' Something about Cameron made her feel like stamping her foot and having a tantrum. Sally rubbed her arms, sighing as she spoke 'I'm fucking freezing.'
'Me too. We have to get these clothes off ASAP or we'll both catch pneumonia!'
Cameron had already taken off his tie, and was unbuttoning his shirt with speed, minuscule chunks of ice dropping from him as he moved.
Sally tried not to be impressed by the firm torso that was being so unexpectedly revealed. It was far more muscular than she'd thought it would be, and as the cotton material came away from his shoulders, she found herself giving a small involuntary gasp as her eyes were confronted by a three inch long Celtic cross tattoo at the very top of his right arm.
She shook herself, very aware of the ice trapped against her bra, and how much she really needed to take off her own clothes. That was typical Cameron. He was so damn infuriating. She wouldn't be able to get comfortable until she was back in her room. It was all right for him to take off his top, but she could hardly do that. It was bad enough that he was staring at her as if he had X-ray vision; examining her as if she was already devoid of clothing.
Common sense took hold of her. 'What are you doing? You can't strip off in here! People will think we've been up to something when you leave!'
'I don't care what people think. You're a mass of goose pimples, woman. Take that bloody dress off. It's virtually see-through now it's soggy anyway, so it isn't a case of preserving your dignity is it?'
Shaking openly now, Sally didn't want to think about having to run through Reception towards the lifts looking a total mess for the second time that day. She attempted to get past Cameron to the door without glancing at his torso, which was having an unreasonable effect on her libido. Men like Cameron were not supposed to have tattoos. Somehow it felt as if he was being unfair to her whole belief system just by having one. She began to wonder if he had any more, then taking a firm hand with her imagination said, 'Just let me get back to my room, then I can warm up and sort out this dress. God knows what I'll wear tomorrow!'
Cameron caught Sally's arm, the heat of his touch surprising her considering how cold they both were. She found herself being propelled towards him in the small space, her chest squashed against his. He was so close, his grip so tight, and yet not only couldn't she move, she found she wasn't even trying to pull away. A voice at the back of Sally's head was yelling at her, asking why she wasn't struggling, but she ignored it, for the rest of her body seemed to know exactly what she wanted to do.
Seizing the hem of Sally's dress, Cameron moved quickly, his pulse thudding in his ears, expecting her to slap him away at any second, as he yanked the jet black fabric over her head.
Her breasts ached, but only partly because they had been doused in cold water. Not waiting for Cameron to help, Sally unhooked her black bra, whimpering with the relief at the removal of its restraining presence.
Cameron's quiet murmur of satisfaction at the sight of the tits he'd fantasised about on so many occasions was lost as he bent in the narrow space, immediately burying his head between then,
For a split second Sally's brain engaged, and she stepped away. Cameron shuffled after her, and fixing his mouth around Sally's right breast, kissed it lightly between hungry bites, his lips warming her outside and in. Sally found she couldn't move. In fact she wanted to be closer. Much closer.
Grasping his shoulders, Sally inched nearer, forcing more of her breast into his mouth, groaning in delight as his other hand yanked at her knickers, which had developed a new wet sheen that had nothing at all to do with the emptying of the champagne buckets. She stepped out of her underwear quickly, shaking her knickers from the heels of each shoe.
Peering up, Cameron took in her beauty with an air that was part bewildered wonder and part animal lust. Catching her around the waist, he hoisted Sally up, pushing her bum onto a shelf behind her, so that they were face to face. Neither spoke, talking would have broken whatever spell they were under. He landed his lips on hers, more crushing her than kissing her, as she hungrily responded. Her mouth taking out the fury she felt towards this impossible man…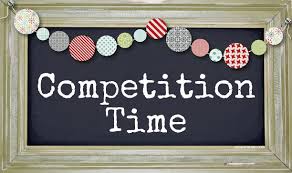 If you want to know what happens next you can buy a copy as an ebook or a paperback from Amazon UK, Amzon.com and all good online retailers.
OR- you could win a copy today! Just leave me  a comment telling me who you'd most like to be trapped in a cupboard with… (leave email address as well so I can contact you if you've won!)
Happy reading!
Don't forget to check out all the other Smut for Good blogs- http://smutforgood.co.uk/a-snog-for-sommer/ from some of the very best in the business, including Kd Grace, Victoria Blisse, Alison Tyler, Janine Ashbless and many many more!
So lovely readers, just hop around the different blogs and different snogs all day from today, and you'll be able to win prizes! If you can donate some money too that would be absolutely wonderful. If you can manage to share the Snog for Summer too that'd be great. Here's an example of a message you could post on twitter (it's short enough) and facebook to spread the word:
Snog for Sommer! Enjoy the excerpts, win prizes and donate to help @sommer_marsden and family fight cancer! http://ht.ly/Ao8Lv
Kay xx