Love it or have it, you can 't ignore it! The World Cup is upon us once more- and what better way to celebrate it (or hide from it), than with a dip into Scored, a brilliantly hot tale from my dear friend, and fellow Brit Babe, Lily Harlem.
Over to you Lily… 
Thanks so much for inviting me over today, Kay, it's great to be here. I'm so excited about the FIFA 2014 World Cup because along with hockey and tennis, football (soccer to you US guys) is one of my favourite sports to watch – though on occasion I have been known to roll up my sleeves, show off my ball skills and get involved in the odd tackle! LOL
Scored isn't about the World Cup but the European Cup, specifically the 2012 European Cup hosted by Ukraine. I watched it avidly and was so inspired by all those sexy athletes shooting up and down the pitch that I created an England captain all of my own – enter Lewis Tate. Yum! He's the perfect combination of alpha male, considerate English gent and single-minded athlete.
The heroine in Scored is a sports journalist, and a serious one at that. She isn't interested in the gossip and the scandal surrounding the players, she wants to give the lowdown on the formation, the starting line up and the on-pitch skills. Yes, of course she does, she also can't help having a major crush on Lewis, and despite some of her Bridget Jones' ways, it seems he kinda likes her too!
I love one particular scene when she's grabbed a new white bikini from her suitcase and headed down to the hotel pool. It's all very lovely and part of a spa and she thinks she has the place to herself… but oh no. It soon becomes clear that she has an audience, it's also apparent that the new bikini is transparent! Keep reading to enjoy an excerpt…
Blurb
Okay, so I eat, sleep and breathe football and reporting the beautiful game is my dream career. But that doesn't mean I don't have time for a major crush on the England captain, Lewis Tate. The bloke is sex on legs, hot with a capital H. Add in his awe-inspiring talent, his brooding good looks and what's not to lust after?
So my excitement is sky-high as I set off with the official press team to cover England's battle for the European Cup. But when a series of unfortunate, or as it turns out fortunate events, attracts Tate's attention my way, who am I to say no?
Add in a misogynistic manager, an over-zealous colleague, two blue silk ties and some incredible ball-handling skills and it becomes clear the road to victory, for me, will be an intensely erotic journey. Determined to savor every moment, I hang onto my sanity as best I can while living the fantasy and wondering if it can ever become reality. Because once Lewis Tate has taken me to heaven and back, its clear no one else will ever compare.
Here's THAT excerpt…
I dragged a white bikini from the side pocket of my case. It was a designer brand, bought in a retail outlet for a fraction of the price it would have been sold for originally in some swanky London store. I'd been waiting for an opportunity to wear it for the first time.
I nipped into the bathroom, freshened up using the complimentary lemon and neroli fragranced toiletries, then slipped into my bikini. Pulled a big, fluffy robe around myself and checked the hotel map in the information booklet. I only had to get to the elevator and head down to the basement and I'd be at the spa. I was sure plenty of people just wore robes when moving between their rooms and the pool.
I was just about to leave when a thought hit me. Damn. How could I go to the pool now? Lewis had been holding trunks and goggles when I'd seen him. If I showed up for a dip he would definitely think I was tailing him. I clicked my tongue on the roof of my mouth in irritation. I'd been looking forward to stretching out in the water after my long day. Letting those nice hydro-jets pound onto my aching shoulders.
A sudden noise in the hall outside caught my attention. Footsteps, a door being opened. A few seconds later the loud thud of it shutting.
Great. That sounded directly opposite. Lewis had obviously finished his swim and gone back to his room. That would leave the pool free for me to use, and of course, anyone else in the hotel, but as long as it wasn't him that was fine. The last thing I needed was to bump into him for a fourth time in less than twenty-four hours. A restricting order would be knocking at my door faster than I could say penalty shoot-out.
After dropping my robe onto a wicker lounger with deep cream cushions, I waded down the steps into the pool. Cool water wrapped around me, caressing my aching limbs like soothing hands. Bliss. Even more blissful because I had the place all to myself.
There were voices coming from the terrace. Three double doors were flung open to the sunshine and the breeze. I couldn't hear what was being said, just the low hum of conversation.
Kicking out, I swam on my back toward a large silver tap-like jet and watched the shimmering reflections on the roof. They shivered and shook, the sunlight rippling across the ceiling in sparkling waves. Sighing, I moved beneath the jet, let the blasting water jostle and jolt me, bash against my travel-weary shoulders.
I shut my eyes. The heavy pounding was heavenly, massaging away several days of stress and strain. I tipped my head back, smoothed my hair from my face and allowed the water drag the sodden strands over my scalp and down my back. Later I would use the luxurious-smelling shampoo and conditioner in my hotel bathroom and tame my curls ready for tomorrow's match. I was bound to see Phil there. I hoped he wouldn't ask me too much about the Donbass and the players. Likewise, I hoped Reg wouldn't give me a hard time later when I just did a report about the architecture and history of the hotel rather than a detailed account of my meeting with the team captain.
Just the thought of Lewis conjured an image of him in my head. His smile had had a devastating effect on my lusty hormones, sending them skittering this way and that. Prodding and poking me, and reminding me that it had been just over a year since I'd taken a man to my bed. How blessed was Naomi to get her hands on his hot body? She must know she was the luckiest woman on the planet.
I rubbed my fingertips over my shoulders and chest, blindly making sure my bikini was still covering my modesty. Sure Lewis was drop-dead gorgeous, but he was also a really nice guy. He'd been kind enough to make sure the press conference was fair, polite enough not to use the word vibrator in the elevator, and then more than happy to help out a stranger struggling with a keycard. And to top it all, he went to church like a good boy. He was perfect, there was no other way to describe him. I wondered what he saw in Naomi, whose reputation as a diva preceded her. Perhaps it was all for show and beneath the veneer she was a sweetheart.
Somehow I couldn't imagine it.
I sighed and decided to relax on one of the soft loungers and let the breeze tickle over me as I dried.
Opening my eyes, I stepped out of the blasting jet.
Fuck!
Standing at the side of the pool were four England players staring straight at me.
Suddenly I was glad of the extra support the water gave me. My knees felt weak, and my stomach turned a cartwheel.
What the hell?
Neil Bryers stood at the far left, his dark skin gleaming and a wide, white grin on his face. Next to him was the goalie, Ted Hatton—he was tall and skinny, famed for his big hands, and right now he also had big eyes. Then came Liam Taylor; the baby of the team at only nineteen, he wore bright orange flowery swim trunks and was gripping a towel at crotch level, twirling it around his fingers. Finally, Lewis stood with his hands on his hips and his mouth slightly parted. He didn't have the soft, smiley expression he'd had in the mental image I'd been enjoying. In fact, he looked beyond pissed off.
Damn, I really should have stayed in my room. I could hear that restricting order winging its way toward me.
But what could I do? I was here now, in the water, and they were there, waiting to get in.
I took a deep breath and waded toward the steps, wishing there was a little more support in my bikini top. I could feel my breasts shifting as I moved. With each step they bounced and jiggled. There wasn't a damn thing I could do about it.
The players stayed stock still and continued to stare. I wondered about flashing them a smile then decided against it. That would just make me look like a footy groupie. And I certainly didn't fall into a WAG-wannabe category. I was a serious reporter, here for the game, not the players.
Gripping a steel bar, I exited the pool, the water splashing away from my body as I rose. Typical that was where they were standing and I had to walk right past Lewis to reach my robe. I caught his eye briefly. He'd pulled down his brows, narrowed his eyes and was gnawing at the inside of his cheek. I dropped my gaze and admired, for the shortest pocket of time, his broad chest and the scribble of blond hair at the center that led a tantalizing trail downward, past his naval to the waistband of his shorts.
I reached my robe and used it to dab against my face, wiping away the drips. Thankfully, I heard the shuffle of feet, someone mentioned the sunshine outside, and I was aware of the players moving out of the pool area.
Dropping the robe onto the lounger, I took a deep breath and sagged my shoulders.
"It's see-through, you know."
Standing directly in front of me was Lewis.
I was shocked to see him when I thought I was alone again.
"What?"
"Your bikini, it's completely see-through."
I pulled in a sharp intake of breath and glanced down.
Oh fuck! He was right. My white bikini was opaque. My nipples were dark and erect, poking at the pathetically thin material, and my little strip of pubic hair…fuck, you could make out every strand and the first indent of my labia.
"Shit." I scrabbled for my robe, but Lewis was already holding it open for me. "Here," he said.
"I, er, thanks." I shoved my arms in and pulled it tight around my body. Every millimeter of my flesh prickled with embarrassment. "Shit, I didn't know, it's new, I—"
"Hey, these things happen. Trouble is, these guys are all on enforced celibacy. Seeing a beautiful woman standing in a see-through bikini underneath flowing water might just tip them over the edge, if you know what I mean."
Oh my God. Had I heard him right? Had Lewis Tate just called me beautiful?
****
Poor old Nicky, but it does get better for her, much better! Against the wall, in the bath and tied to the bed better! Here are a few reviews of Scored…
Lily Harlem's story of a famous footballer and a hardcore sports writer is one of the best happily ever after erotica novels I've read."
"Explosive, and oh my god wow, that's all I can say. I could not put the book (Scored) down till I was finished. A must read!"
"From strangers to friendship to lovers, Nicky and Lewis were amazing. It felt like real life and I could picture all the events taking place. This is a must read!"
"An amazing story."
"This is a must read. 123 pages of yummy goodness."
And if you like Pinterest this might be right up your street… http://www.pinterest.com/lilyharlem/sexy-soccer-scored/
Scored is available from all good ebook retailers including
Amazon http://www.amazon.com/Scored-ebook/dp/B0085MQSA6/ref=la_B004MHRTQK_1_14?s=books&ie=UTF8&qid=1366015666&sr=1-14
Amazon UK http://www.amazon.co.uk/Scored-Sexy-Sporting-Romance-Harlem-ebook/dp/B0085MQSA6/ref=sr_1_1?s=digital-text&ie=UTF8&qid=1401693751&sr=1-1&keywords=Scored+%28Sexy+Sporting+Romance%29
ARe https://www.allromanceebooks.com/product-scored-1485502-356.html
Kobo http://store.kobobooks.com/en-US/ebook/scored-1
Barnes and Noble http://www.barnesandnoble.com/w/scored-lily-harlem/1119140373?ean=2940149314478&itm=1&usri=2940149314478
iBooks https://itunes.apple.com/us/book/id859050689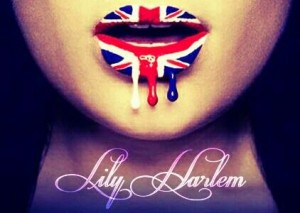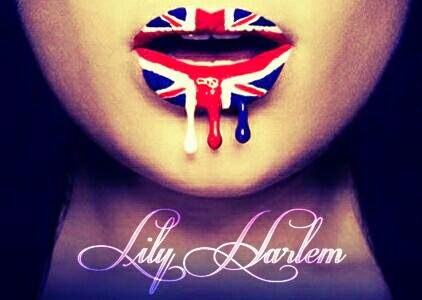 Find out more about me and my work on my website http://www.lilyharlem.com follow my blog for daily musings http://www.lilyharlem.blogspot.co.uk and subscribe to my newsletter for information on new releases, freebies and contests http://www.lilyharlem.com/newsletter-subscription.html
Thank you for inviting me to your blog, Kay.
Lily x
****
Okay- so forget the World Cup- I'm off to read Scored!!
Thanks again Lily.
Happy reading everyone,
Kay xxx