I'm delighted to welcome Sarah Dahl to my place today. Why not settle down for a touch of Viking action, and a great blog.
Sarah Dahl writes sensual Viking romance short stories as the "Tales of Freya". So far, she has published three: "The Current – A Battle of Seduction", "The Awakening – Embrace beyond Passion", and "Monk – Captured by Temptation", of which you can read an excerpt here:
***
"Alistair tears his gaze away from his mistress's parted lips. Oh God, have mercy; what kind of test is this …. He frantically tries to remember the words that kept his mind occupied during the previous nights, the words that saved him from touching himself at the sound of the couple's love-making. But now, with her slender fingers on the fabric of his cowl — How can such a sensation, a mere bodily feeling, so easily steer his mind away from his vows, his beliefs, his promises? Was he ever even honest with himself, ever really convinced of his chosen way of life?
He jerks backwards to escape Runa's touch. The racing of the pulse in his throat scares him.
Runa exchanges a smile with her husband, then her hands find their way underneath Alistair's cowl.
Alistair freezes, his eyes drowning in hers as skin meets skin for the first time. He winces, but can't move. The gently crackling fire in the hall sends just enough light through the rough wicker wall to read their faces, see motions and emotions, without laying it all bare like the cruel sun.
Maybe He is looking the other way just now …. Alistair swallows hard against the dryness of his mouth. He couldn't find a verse strong enough to weaken the power of his mistress's hands on him. Under his cowl, her hands move up, across his stomach, and to his chest, soft and gentle, inoffensive, exploring him.
His skin tingles where her fingers trail. Little, shy waves of pleasure spread across his torso and settle in his lap. He wants to weep at the intimacy her caress offers. With a mere touch, she sets his small, solitary world on fire.
His sight blackens, his mind empties, and he breaks into a very pagan sweat."
What is "sensual" – as opposed to just "hot"?
By definition, sensual means enjoyable, pleasing, fulfilling to the senses (mostly with a sexual onnotation). And hey, we're talking about steamy romance some might describe as erotica, BUT I strongly disagree: My writing colleague and a master of the genre, J.D. Lexx, described my craft as "intricate plots that just happen to be sensual". The erotic undertones or actions aren't just a means to an end. They are embedded in plots with depth and character development, authentic setting- and period-descriptions. The sexual tension unfolds slowly. There is real longing, a deep yearning for the other person, I show the multi-layered emotions and conflicts the protagonists have to go through. I don't follow the usual rules of neither romance nor erotica.
Maybe that's because I'm German. My definition of sensual includes: vulnerability. A letting down of defences. My protagonists let their love- (and sex-) interest "in", they open up and reveal their weaknesses. Which is particularly attractive when a Viking does it; the typical image of a strong, invincible warrior, who suddenly faces the vulnerability that comes with deep longing for "the one". I make use of that contradiction, this tension, in my stories. All the Tales of Freya  feature a strong warrior (or shield maiden!) who through their deep desire and love for someone become vulnerable and vincible. But in the course of my tales, they also become even stronger through their emotions and the will to risk something for their fulfilment. Because their life receives an – unforeseen –  direction, a meaning, and a clear destination. Their lives change from a simple fighting life (like in "The Current", the first Tale), or no fighting life and meaninglessness (like in "The Awakening") to something more. Warriors who are fearless in the shieldwall suddenly learn what real fear is – for their world view, or for someone they love (I explore this in the upcoming "Bonds", which ties into the first story "Current"). Their desire reveals their true depths, the new meaning they want in their lives, and what they have to overcome (especially prominent in this latest story "Monk". Here the sexual act transforms our protagonist in several ways and makes him question his entire choice of life).
This is very emotional and requires that I do my protagonists justice. I don't want just to use the pretty warrior bodies for the readers' pleasure. I reveal the people behind the armour. I want to drag readers into their world and minds. They aren't cardboard warriors, they are characters with flaws and dreams – and fear. I want readers to feel for them, root for them, enjoy with them when their dream comes true and changes their life. So my writing has to be exceptionally intimate, not just hot. It has to be "sensual" in the German sense. The sensuality and sexual tension has to have a deep meaning and stakes to be high, to unfold in an emotionally impactful way. Which then hopefully impacts the reader more, too. "My sex" isn't just a carnal act. It's about fulfilment, about real emotions, and questioning your chosen path. My people risk something to gain something they really truly desire for the longer term. They become stronger through it. They change. "Hotness" alone, or what we'd call "just sex" doesn't change the protagonists. Real emotions do. When something inside them shifts and something grows that takes over, that alters their goals and dreams. This is what happens in my historical fiction which just happens to be sexy: real stakes, real change.
So in my Tales of Freya, the sexual tension and desire I introduce are a means to dive deep into the character's cores, and fast. I have to make their emotions unfold in record time – unlike in a novel, my story and character arcs are much, much shorter. But I want to achieve a lot in that short space: character development, rising stakes, risk, and a life-changing outcome: In "Monk – Captured by Temptation" the sensual act shatters the world views of both my monk and his Viking captors, and after their daring encounter they come out as changed people with new outlooks on life. I hope you enjoy watching the drama – and sexiness 😉 – unfold!
***
"Monk – Captured by Temptation" is available now on all major retailers:
Author homepage and buy links: https://sarah-dahl.com/books
Blogging at: https://sarah-dahl.com/blog-posts
Publisher Pronoun with buy links: https://books.pronoun.com/sarahdahl
Goodreads: https://www.goodreads.com/author/show/16341241.Sarah_Dahl
Facebook page: https://www.facebook.com/sarahdahl13
Twitter: @sarahdahl13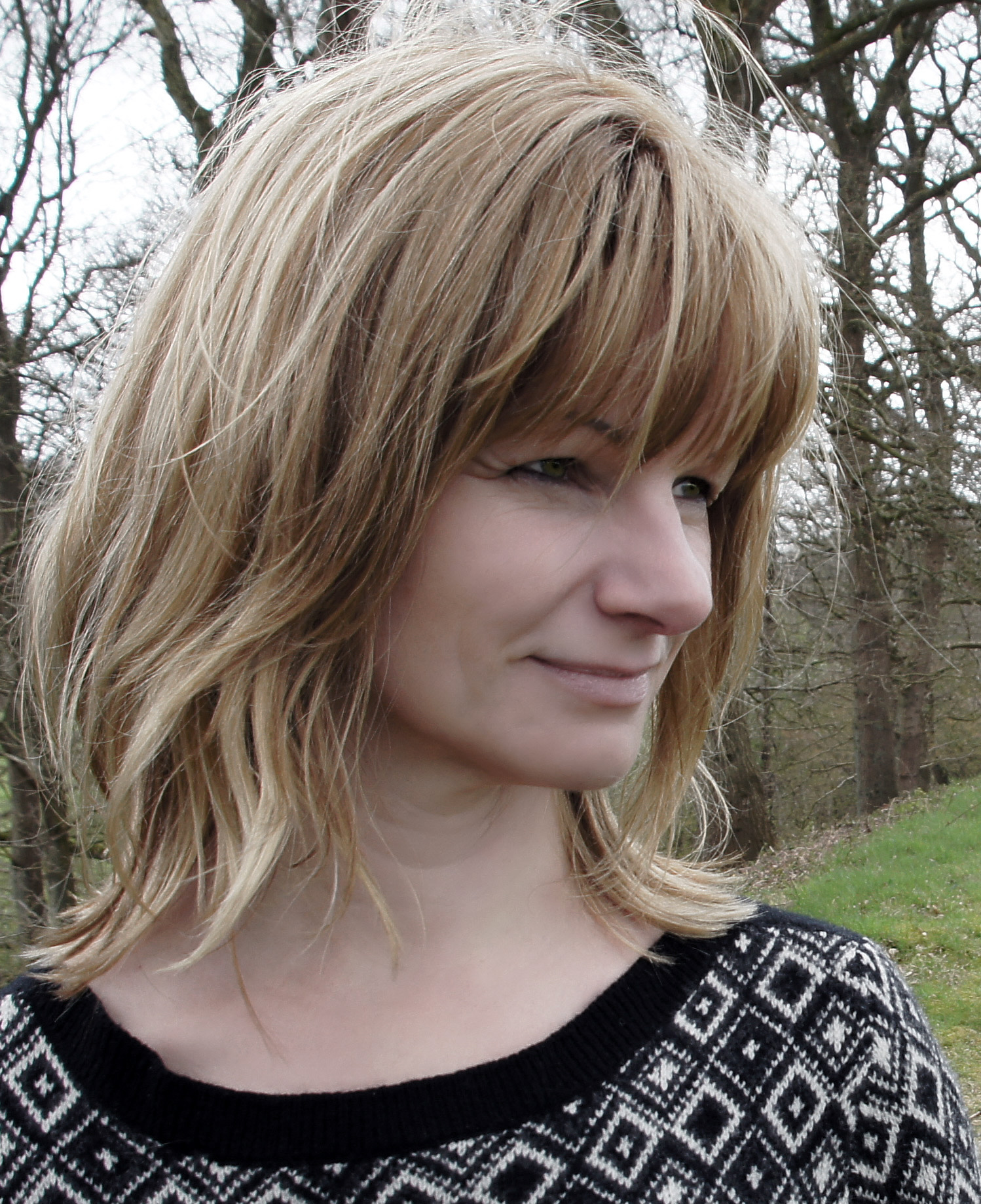 Bio:
Sarah Dahl lives on the edge of the rural German Eifel and writes historical fiction (novels and short stories) primarily set in the Viking age. She also works as an editor, translates, and coaches new writers in German and English. She is interested in everyday life in bygone centuries and the human stories that may have occurred behind the hard, historical facts. Her author page is: sarah-dahl.com
***
Many thanks for sharing such a great blog Sarah,
Happy reading,
Kay xx