NEW EROTIC ROMANCE RELEASE
 LATER
 By Charlotte Howard (@Shy_Tiger)
 #romance #eroticromance #romanticfiction
 Release Date: 26th October
ASIN: B07J2RB8V1
 Book Blurb:
Claudia Martins and her boss, Elliot Shepherd have worked together for five years, and have become close friends. After her boyfriend cheats on her, Claudia turns to Elliot for support. But, she's been offered a job with a rival company – one that comes with the opportunity to climb the corporate ladder and make something of herself, and one that means leaving Elliot behind.
Would you pick a man over your dream job?
Buy Links:
LATER is available to pre-order from the 5th October at a sale price of 99p:
https://www.amazon.co.uk/dp/B07J2RB8V1
The e-book will retail at £3.80 from November onwards.
A print version of the book will be available from November priced at £8.49
Extract:
She stared at the computer screen and the letter that stared back. Her finger hovered over the mouse; the white arrow-shaped cursor sat on top of the button marked 'PRINT'. She took a deep breath and clicked it. The office printer whirred into action. It groaned loudly at having to work so late at night, blinking a single green light into the darkness. Claudia stood up when it finished and retrieved the paper. She folded it into a neat rectangle and pushed it into an envelope, scribbling Elliot's name on the front. She went into his office and placed it on the keyboard of his computer. It was an impersonal way of handing in her notice, but she couldn't face giving it to him in person, and it had to be done.
Her phone sang out, alerting her that she had an hour until Charlie's gig started. It was more time than she needed. She checked her bag to make sure the VIP pass was still in her wallet.
"You're working late again." The sound of his deep voice made her jump. She glanced up to see Elliot leaning against the doorframe. He was still dressed in the same dark trousers and white shirt he'd been wearing all day, although he'd shed the jacket and tie. The top two buttons of his shirt were undone, and his sleeves had been rolled up to his elbows, yet he still managed to look smart and professional, where a lesser man would have looked unkempt.
Claudia's breath caught when she remembered the letter she'd left on his desk. She'd hoped that he wouldn't find it until morning, when the office was a little bit busier, and he wouldn't be able to make too much of a scene. "I…" She stumbled over her words, her tongue tied into knots, searching for a reasonable lie.
"Go home," he said, folding his arms across his chest. "Get ready for Charlie's gig. I don't want him blaming me for keeping you here."
She tucked a stray hair behind her ear and felt her cheeks heat. Standing up, she hoicked her bag onto her shoulder. "You're right," she said. "I'll see you in the morning." She walked towards the door, but he blocked her path. He had a good eight or nine inches on her, and she had to glance up to look at him. Elliot stepped to the side. She felt his stare burn into her neck as she walked out of the office. She wondered if he'd already found the letter, if he knew that she planned on leaving Aries Limited within the next four weeks.
About the Author:
"My career as a writer started when I was young, writing poetry and flash fiction for my friends and family. After a few minor successes of having pieces published in anthologies, and later on-line, I decided to have a go at writing a full-length novel. My first attempt was a bit of a disaster, but after years of practice, I finally got that coveted First Contract. Since then, I've written several more novels and short stories, and I don't intend to retire for at least another 50 years."​
​​Award-winning author, Charlotte lives in Somerset with her husband, two children, and growing menagerie of pets and can always be found with a cup of tea in her hand. When she's not writing or running around after small people and animals, she loves to eat curry and watch action films.
Charlotte is a member of the Romantic Novelists Association.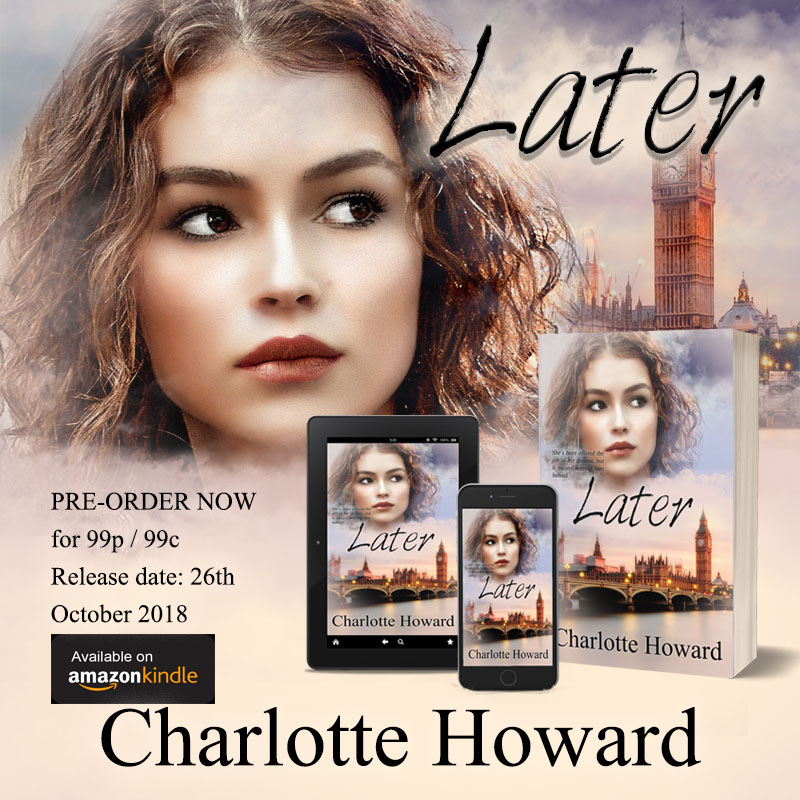 Social Media Links:
Website: http://www.charlottehowardauthor.co.uk/
Facebook: https://www.facebook.com/CharlotteHowardAuthor/
Twitter: https://twitter.com/Shy_Tiger
Instagram: https://www.instagram.com/choward_author/
Amazon: https://www.amazon.co.uk/Charlotte-Howard/e/B00935EFFE
GoodReads: https://www.goodreads.com/author/show/5829768.Charlotte_V_Howard
Other Titles Available:
 Tirgearr Publishing –
SEVEN DIRTY WORDS
FOUR LETTER WORDS
THE BLACK DOOR
THE FINAL STRAIGHT
CITY NIGHTS: ONE NIGHT IN ABERDEEN
CITY NIGHTS: ONE NIGHT IN EDINBURGH
CITY NIGHTS: ONE NIGHT IN INVERNESS
Totally Bound Publishing –
TAKING CARE OF LEAH
Evernight Publishing –
A DIFFERENT KIND OF THERAPY (Winner of Evernight Readers' Choice Awards 2017, and LR Café's Best of 2017)
Self-Published –
STRANDED
 ***
Many thanks Charlotte. Good luck with your new release.
Happy reading,
Kay x