Today I'm delighted to welcome a good friend to this blog- and to me- H K Carlton, with her brand new book, If You Can't Handle the Heat.
Thank you for inviting me to your blog today. I'm doubly excited to share not only the re-launch of, If You Can't Handle the Heat, but this re-release is also my first self-publishing venture.
This story was previously published with the title If You Can't Stand the Heat. Though there is a little bit of added content, the story remains relatively the same.
In this erotic story, two very different professionals are brought together as celebrity judges on a reality-based cooking show. Sesto Théodore—the celeb chef that the show is built around—meets walking cliché, Syn Fully, erotic novelist. Though there is an immediate conflict in personalities, there is also an instant sizzling attraction. A classic clash and burn.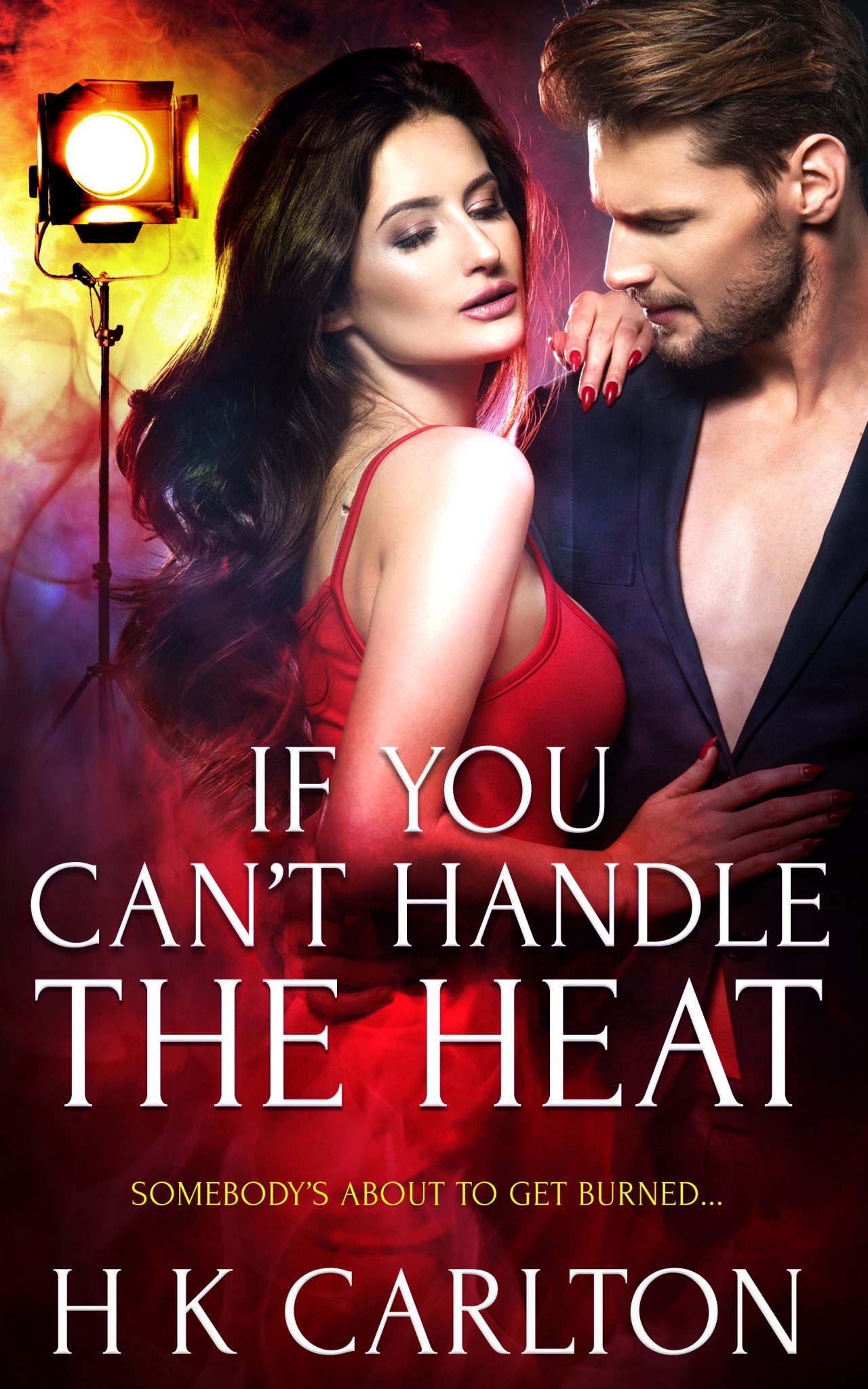 If You Can't Handle the Heat
by
H K Carlton
Excerpt:
Sesto took the opportunity to turn his wrath on Syn. "May I speak to you out in the hall, please!" he demanded, shooting to his feet.
"Of course," she responded, haughtily, as though she hadn't just been giving him the initial stages of a hand job under the table.
Sesto allowed Syn to take the lead. He was momentarily captivated by her long shapely legs, as she stalked across the space, confident and oh-so fuckin' sexy in those red stilettos. Sesto pulled level with her and couldn't resist the urge to place his hand to the small of her back, left bare by the severe cut of her dress. If he wasn't mistaken, she'd trembled at the contact. Or was it his hand that quivered?
In the corridor, Syn rounded on him, at the same moment he blurted, "What the fuck do you think…"
The words died on his tongue, as she once again stroked his shaft through his trousers. Her gaze settled on his mouth. Her breathing was shallow.
"Where's your dressing room?" she asked, backing him up.
Sesto grabbed her other wrist and dragged her into the green room, before slamming the door behind them.
He yanked her hand, above her head and forced it against the door. He half-expected her to fight. What he wasn't prepared for was the brazen little smile that hooked her sinful lips, as she raised her arm to join the other. With both hands stretched above her head Syn arched toward him, thrusting her beautiful tits, right in his face.
"What the fuck are you doing?" he asked again. "We don't even know each other."
"I know. Isn't it wicked, how our bodies want to though."
He groaned, shifting uncomfortably foot to foot, yet he couldn't focus on anything but her lovely breasts.
"Go ahead, Théo, set them free," she tempted, her voice barely above a whisper.
 © H K Carlton
Buy Link:

About the Author:

H K Carlton is a multi-genre Canadian author of romance, with over thirty titles in publication. From naughty to nice, historical to contemporary, time travel to space travel, and everything in between.
Variety is creativity's playground—It's where you'll find me
Join me for the ride:
Blogs:
Outrageous Girls (contributor)
Thanks for popping by today hun. Good luck with your new book.
Happy reading,
Kay xx