If your #weekend is calling out for some seriously kinky reading matter, then why not take peep inside my collection of 3 quickie BDSM romance,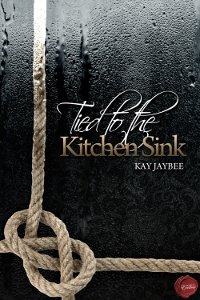 BLURB- Will can hardly believe his eyes when he receives the ultimate in birthday gifts. Karen, the girl of his fantasies, has been left tied to his kitchen sinks' taps, ready to be played with exactly as he chooses. Meanwhile, Becky is having a spank filled first day in her new job, and a BDSM curious male allows himself to be lured into a dominatrix's layer, by the tempting lyrics of a truly bad poem. Whether bound in ropes or handcuffs, as they are shackled to the bed, kitchen sink, or within the confines of a fetishists supply cupboard, the willing victims of Tied to the Kitchen Sinks' kinky S&M and BDSM action, find their darkest and sexiest dreams coming true.
There are three short stories tucked within the e-pages of my anthology, Tied to the Kitchen Sink, Becky and The Bad Poet.
It is into the middle story, Becky, which takes place in a very unusual office, where even the most minor mistake is punished, that I'm taking you today.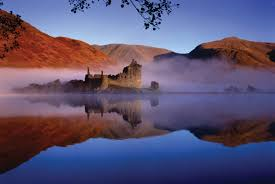 …It is an unusual cupboard. From floor to ceiling in height, it has an increased depth hidden behind its grey metal doors. The shelves that surrounded the walls are set well back so that at least two people could occupy the remaining space with the doors closed. On every shelf there was a collection of instruments; canes, whips, paddles, nipple clamps. There was all the necessary material to keep a correction freak going for years; ribbons, ropes, cuffs, chains, gags. The more you looked the more your heart froze and your eyes widened. Becky looked. Her face revealed nothing.
Miss Harriet had silently come out of her office. Without a word she stood behind Becky and helped her off with her remaining clothes. She was so beautiful. I realised I hadn't really looked at Becky properly before. I already wanted to touch; I began to imagine her beating my breasts with a short stick, before soothing them with her tongue.
I came back to reality. Such feelings must not be displayed here. Becky was now just inside the cupboard doors, facing her audience. She seemed to shine. How had she got to this point so quickly? It had taken me many beatings before I had learnt to enjoy it, and even after nearly eighteen months I could never be so open about it. I still have the shame. Maybe I need it.
Becky stared through us as she looked straight ahead. Miss Harriet had taken one of her slim wrists and was tying it to a conveniently placed hook on one of the shelves with a silk cord. Then the other wrist was secured, then the ankles, and finally, a thin silver collar was snapped securely around her neck, its long leather lead dangling provocatively between her breasts.
Miss Harriet stepped out of the cupboard and looked to her boss for approval. He nodded. I could clearly see, when I dared to glance, that his dick was straining against his suit trousers. They shut the doors of the cupboard and we all heard Becky gasp. She had expected pain, arousal. They had given her nothing…
****
If you fancy discovering what that blotting paper was used for, just how awful my poetry can be, and exactly how the kitchen sink was misused, you can buy Tied to the Kitchen Sink at Amazon UK, Amazon.com, and all good e-retailers.
Amazon UK- http://www.amazon.co.uk/Tied-Kitchen-Sink-BDSM-Erotica-ebook/dp/B008J46P1W/ref=sr_1_1?ie=UTF8&qid=1391959394&sr=8-1&keywords=Tied+to+the+kitchen+sink+kay+jaybee
Amazon.com – http://www.amazon.com/Tied-Kitchen-Sink-BDSM-Erotica-ebook/dp/B008J46P1W/ref=sr_1_1?ie=UTF8&qid=1391959472&sr=8-1&keywords=Tied+to+the+kitchen+sink+kay+jaybee
Happy reading!
Kay xx