As many of you will know, I cut my erotica teeth on writing short stories. Sadly, I don't get to do so many these days. Every once in a while however, I get the chance to pen an erotic quickie, and I'm delighted to find one such tale in Cleis Press's latest anthology, On Fire.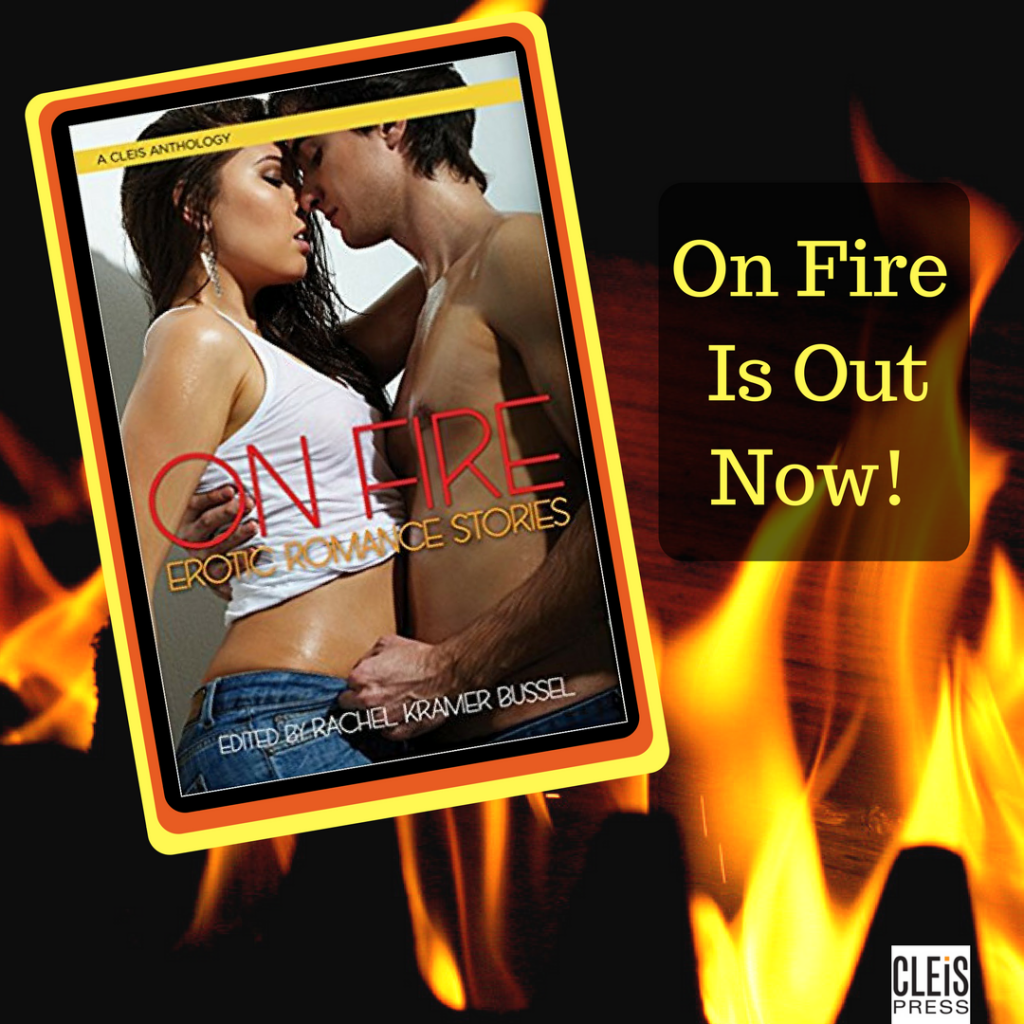 Blurb-
In On Fire, today's top erotic romance authors don't skimp on love or lust – they are entwined in tales that will make pulses pound and hearts race. Bestselling editor Rachel Kramer Bussel takes us inside the passions of couples who go above and beyond in their pursuit of sexual and romantic satisfaction, exploring the racy to the outrageous during their many arousing adventures. You'll treasure the sex toy exploration in "Every Second of It," find paranormal pleasure in "Masquerade," and be transported to "A Place As Beautiful As This." You'll go "Beyond the Blindfold," find out what lurks in the "Art of Darkness," and delight in discovering "The Sweetest Thing." These steamy stories by Kristina Wright, Delilah Devlin, Giselle Renarde, Kay Jaybee, Victoria Blisse, Jade A. Waters and others are perfect intimate reads to enjoy with your lover or for your own pleasure.
***
My story, The Arrangement, sits nicely next to one from my lovely friend, and fellow Brit Babe, Victoria Blisse!!
Look at these beauties! My paperbacks copies arrived from the States this morning.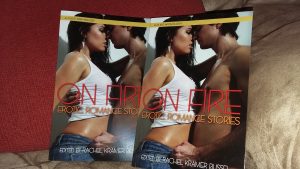 If you'd like to read On Fire– and I recommend you do- then it is already out on Kindle, and can be pre-ordered as a paperback from all good book retailers.
Amazon US-https://www.amazon.com/Fire-Rachel-Kramer-Bussel-ebook/dp/B01MPWM533 
Amazon UK –https://www.amazon.co.uk/Fire-Erotic-Romance-Stories-ebook/dp/B01M681R40/ref=sr_1_1?ie=UTF8&qid=1500404999&sr=8-1&keywords=On+Fire%3A+Erotic+Romance+Stories
***
Happy reading everyone,
Kay xx