Drum roll please….
I am delighted to be able to announce that the updating and re-editing of much of my Kay work is moving at great a pace. So much so that today I can reveal my three newest book covers…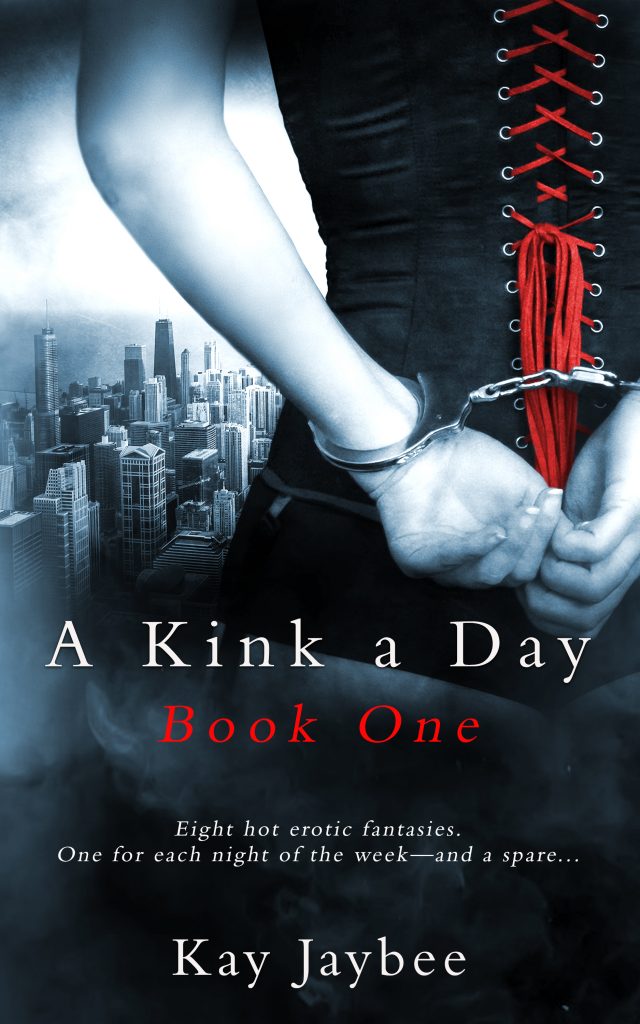 I LOVE THEM!!!
A Kink a Day is a new series of anthologies designed to provide you with one short hit of kink every evening- a little relief after a hard day at the office- with an extra nibble of sexy story-age at the weekend…
Some of the stories have been released before in my (no longer available) Quick Kink one and two collections. Others are brand new.
A Kink a Day is re-edited, revamped, and will (hopefully) keep you in short erotic stories of all types, styles and strengths for ages and ages!
At the moment, A Kink a Day- Book One is being released, story by story, on the Radish platform. This app is available on your phone, and you can pay (via coins similar to those you'd use in Candy Crush etc.) , to read one story at a time. I have just released the first tale- A Leading Conversation- and I will be adding the others very soon indeed.
Once the entire book has been through Radish, I intend to make it available on Kindle…watch this space. I have SO many plans….
Not only am I updating all my short stories, but also my novels. I can't wait to show you my new Perfect Submissive Trilogy covers!
Happy reading (and downloading)
Kay xx