This coming Wednesday sees the dawn of a new (fortnightly) series of blog interviews on this site, called My First Time.  I have to admit I rather excited about it!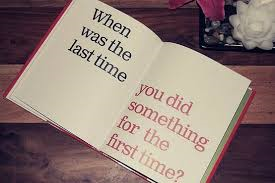 OK- so it isn't about what you're thinking!
Each fortnight I will be asking an erotica author about their very first story writing and publishing experiences. The series kicks of this week with the brilliant and prolific Lucy Felthouse.
Putting the interviews together has made me reflect upon my own publishing experiences.
I wasn't very good at English at school. I am a little dyslectic, and always struggled (and still do) with spelling. It was a big a surprise to me as anyone that I started to write.
It began when I suddenly had time on my hands after my children went to school, and I scribbled down a very kinky story for fun- on a napkin that I found under a Mars Bar scone…A story which was to end up in an anthology called Lips Like Sugar.
I entered the world of publications in a rather backwards sort of a way. There was never any talk of agents or having to have representation. I just bumbled from being a short story hobbyist- to someone who was paid to be a short story writer, to someone who got an email one day asking if I'd ever thought of writing a novel!! And here I am- still no agent- still bumbling- still writing…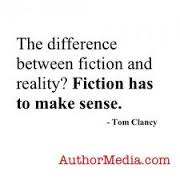 I am interested to see how many other people 'fell' into writing, or if everyone else was grown up and did it the 'proper' way!!
So why not join me this Wednesday, and every other Wednesday after, to discover just how some of you favourite authors found themselves slaving away at a keyboard for hours each and every day, living in fictional worlds that- let's face it- are often much nicer than reality!!
See you on Wednesday!!
Kay x
PS- if you enjoy this, I have similar non-erotic author interviews on my Jenny Kane website every alternate Wednesday as well. x