Sale Blitz for THE TUTOR By K D Grace (@kd_grace)
 I'm very excited to announce that for the first time ever, The Tutor is on sale for 99c in all ebook formats. Go ahead, have a sizzling Spring fling! Find out why when touch is impossible, intimacy can become a powerful work of art.
For an entire month, beginning April 4th, Lex and Kelly's story is on sale for your reading pleasure. So go ahead and enjoy a journey to an intimacy that will totally surprise you.
 The Tutor Blurb:
Struggling writer, Kelly Blake has a secret life as a sex tutor. Celebrated sculptor and recluse, Alexander 'Lex' Valentine, can't stand to be touched. When he seeks out Kelly's advice incognito, the results are too hot to handle. When Kelly terminates their sessions due to what she considers her unprofessional behavior, Lex takes a huge risk, revealing his identity to her at a gala exhibition, his first ever public appearance. When Kelly helps the severely haphephobic Lex escape the grope of reporters and paparazzi, rumors fly that the two are engaged, rumors encouraged by well-meaning friends and colleagues.
The press feeding frenzy forces Kelly into hiding at Lex's mansion where he convinces her to be his private tutor just until the press loses interest, and she can go back home. They discover quickly that touch is not essential for sizzling, pulse-pounding intimacy. But intimacy must survive the secrets uncovered as their sessions become more and more personal.
Buy Links:
Totally Bound Publishing: https://www.totallybound.com/book/the-tutor
Amazon UK: http://amzn.to/2bV5Wak
Amazon US: http://amzn.to/2bBEwX9
Barnes & Noble: http://www.barnesandnoble.com/w/the-tutor-kd-grace/1124512836?ean=9781786510785
iBooks: https://itunes.apple.com/us/book/the-tutor/id1147250136?mt=11
Google Books: https://play.google.com/store/books/details?id=QqnlDAAAQBAJ&rdid=book-QqnlDAAAQBAJ&rdot=1&source=gbs_vpt_read&pcampaignid=books_booksearch_viewport
Kobo: https://store.kobobooks.com/en-us/ebook/the-tutor-15
Excerpt:
"Was this your idea or Dillon's? Kelly asked, hoping to relax him.
"It was mine, after Andy told Dillon and he told me. I thought it was something that I …" The muscles along Lex's jaw looked as though they were made out of iron, and a fine blush crawled up his neck tinting his ears bright pink. "I've never touched a woman … in that way." He forced a laugh. "Obviously. I've …" the blush deepened and he avoided her gaze. "I've put lube on some of the sculptures – you know — down there, but I … well it isn't the same."
"The pears won't be either," she said, her heart suddenly aching at the physical isolation this man endured on a daily basis, and it wasn't just her heart that ached, she felt his lack deep in her core. It had been easier with Andy. She had been almost flippant with him. She was sorry for that now. She spread one of the towels on the Queen Anne chair across from him and settled herself onto it so they were facing each other. "The texture will be different and with the pear there'll be less give." She dipped her fingers in the bowl and rubbed the heavy juice between her index finger and her thumb. "If you touch a woman, she'll be much warmer." She gave him a conspiratorial smile. "You'll be amazed at how warm and how soft she'll be down there when she's ready to be touched. With Andy, this," she nodded down to the pears, "was improvisation, this was the best I could do under the circumstances, but a woman, well a woman feels like nothing you've ever touched before."
He was no longer avoiding her gaze. His eyes were locked on her, and he was struggling to keep them on her face, she knew that; she understood the urge for him to drop his eyes to the place of which she spoke, the place with which she was so intimate, the place that couldn't help but respond to the topic, to the situation, to the strange intimacy they had shared almost since the moment they'd met. "You can look, if you want," she opened her legs so that he could see the place in between clothed in black denim, completely disguised and yet so very obvious. "And I'll look at you too," she nodded down to his own jeans straining to contain him already. "It's what men and woman are naturally inclined to do when there's a sexual attraction."
With her heart hammering in her throat, she took one of the pear halves into the cupped palm of her left hand, then she brought it down between her spread thighs, feeling the juice of it run over her fingers and drip onto the towel as she spread her legs a little farther and held her pam to mimic the position of her vulva. "Touch it like a woman would touch it, and you'll always get it right." She drug her index and middle finger up from the bottom of the pear to the center and felt her own body respond in empathy. "The pear has no folds, no secret valleys, no swollen flesh to be teased open, so you'll have to use your imagination with that."
Lex gave a little moan soft and deep in his chest as he shifted to make himself more comfortable. "I know the anatomy," he said. "I've watched porn and I've studied drawings. I know how it looks like it might feel. I know the response it elicits." His tongue flicked nervously over his upper lip. "Of course that's just acting, isn't it?"
"Porn is about fantasy, about voyeurism, and it doesn't matter if it's real if it gets you off. But when it is real," she spread her index and middle finger up the sides of the pear's central opening, "if you're good, if your sensitive, you'll feel the spasms of your lover's orgasm, even see them if you're using your tongue; and you can feel them gripping at your cock when your inside her. If you're paying attention.
"The clitoris," she laughed softly, "Well with Andy I used a Ticktack, but he's a chemistry major. He likes charts and graphs and periodic tables. You're an artist, you live in your imagination, so you don't need a Ticktack. Some women like the thumb stroking and circling while the other fingers work inside. Some women like to use their fingers." She demonstrated on the pear, and Lex groaned. "It's always best to ask and be sure."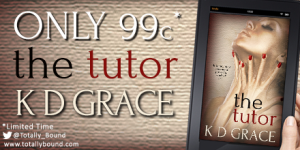 Reviews:
"I was amazed at how well the author fanned the flames without the characters even touching. From well-detailed interactions to the steamy interludes, this is a story that is blazing hot." 5 out of 5, The Romance Reviews
"Between helping each other, find themselves, exposing secrets and of course, some seriously steamy steamy situations, I fell hard for these characters. It's really hard not to. Each one has their own secrets and darkness, but they learn from each other and feed off that. As much as this book is steamy and sexual, it's just as emotionally driven. Yes, I shed a few tears, but they were happy ones." 4 out of 5, The Jeep Diva
"This was a very different take on an erotic romance. I really enjoyed this story. The banter between Kelly and Lex was fun and interesting. Even without touching this book sizzles. The pacing was pretty fast. I don't think I put the book down until I finished the story. Yes I loved the HEA ending. I also enjoyed the detailed character development and how the past events were slowly revealed." 5 out of 5, Alpha Book Club
Sale blitz hosted by Writer Marketing Services.