With only a few weeks left until the third book in my 'The Perfect Submissive' trilogy is re-released, I thought it would be fun to take a look at what folk have been saying about book one- 'The Fifth Floor.'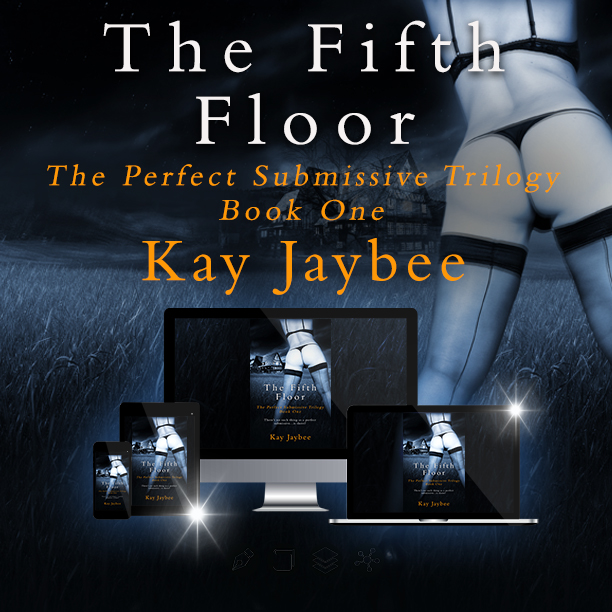 Blurb
Hidden behind the respectable façade of the Fables Hotel in Oxfordshire, five specially adapted rooms await visitors to the fifth floor.  Here, Mrs Peters is mistress of an adult entertainment facility pandering to the kinky requirements of its guests.  When she meets Jess Sanders, she recognises the young woman's potential as a deliciously meek addition to her specialist staff.  All it will take is a little education.
Under the tutelage of dominatrix, Miss Sarah, Jess learns to cope with an erotically demanding training schedule and a truly sexy exercise regime. But will she come to terms with her new career?
Meanwhile, Mrs Peters is temporarily distracted from her intimidating rule over Fable's fifth floor by artist, Sam Wheeler – who she believes can help her in her mission to transform Jess into the perfect submissive…
***
Here's what people have said about The Fifth Floor (previously titled, The Perfect Submissive)
Reviews for The Fifth Floor 
" For lovers of an erotic plot line with sensual characters The Fifth Floor delivers a literary punch. The relationships are unique and complex and the sex scenes well written and explicit. I'm looking forward to the next book." Amazon.co.uk 
"An excellently written book that leaves you wanting more.. also a good read with a partner too… This book really gets you thinking about your own wants and limits sexually as it entices you into the life Jess. A great read, can't wait for the next book!" Amazon.co.uk
"Absolutely amazing read! I couldn't put this down! Really liked it, lots of sexiness and very very raunchy! Highly recommend this book! I can't wait to read the next book in series The Retreat!"  Amazon
"A fantasy come true is when personal and work life merge into a sexual odyssey.  Fables Hotel is one hotel a guest may never want to check out of, especially if one stays on the fifth floor.  Young Jess is working at the front desk of the hotel.  She assists with appointments and welcoming guests.  Little does she know she's caught the eye of Dominatrix Mrs. Peters.  Mrs. Peters runs the erotic entertainment part of the hotel.  Looking for a good submissive, she test Jess.
With a Ms. Jaybee story, I always know I'm going to receive three things.  One, the female dominant is into mind games.  Two, the submissive in the story won't know if they are coming or going.  Three, the sex will be smoking hawt!  From an erotic standpoint, this story is completely a 5 star.  Jess is tied, teased, tortured and tested.  Every single scene is tantalizingly erotic.  There are different combinations and delicious sexual fetishes.  When the medical scene appeared, I nearly wet myself with a gush from my female love tunnel (Amazon required euphemism due to ridiculous censors).  The rope bondage scene is incredibly vivid and sexy…This story is highly recommended to those who love a good mind f***  La Crimson Femme
"Author Kay Jaybee has a knack for sexy prose – and it can often come quick, fast, and dirty. Her "Perfect Submissive Trilogy," is a shining example of to-the-point lustful prose, penned in an unshakable style, and hitting all the marks expected from a well respected author. Reading her work leaves no doubt she is in control – both in her craft and in her knowledge of what readers want when it comes to sexy BDSM material…" Patrick Whitehurst
"…The novel brilliantly tells the tale of the Fables Hotel through the minds and story of the main characters, Jess, Mrs Laura Peters and Sam. The Fables is no ordinary hotel, Mrs Peters no ordinary hotelier and Jess, as it happens is not ordinary employee.
Mrs Peters, a masterful Dominant introduces Jess to the top floor of the hotel comprising of a series of five rooms each offering a unique BDSM experience including the mysterious Room 54 ~ each with their own dark secrets once the door closes behind the occupants.
Jess undergoes the rigors of her training under the watchful eye of the hotel Mistresses, moulding the new employee into a perfect submissive to join the top floor. Kay Jaybee paints a perverse and glorious picture of the girl's journey into BDSM through spanking, humiliation and a perfectly submissive exercise regime!
Sam Wheeler, a hotel guest, does not escape Mrs Peters' attention. Setting out to seduce the unwitting, although not unwilling Sam, Mrs Peters works her magic casting her net and drawing in her newest conquest, whilst weaving a wicked twist to the experience of the young trainee submissive as the novella reaches its explosive climax.
If you like your erotica overflowing with kink, fetish with dark and satisfying sprinkles which leave you squirming in your seat then you won't be disappointed." Anonymisslily.
"If you like your BDSM dark and full of tension, then this is the book for you. Overall, a fab read. Absorbing from beginning to end with lots of delicious twists and turns, it left me wondering when the sequel is coming out!" – Erotica For All
****
BUY LINKS
Paperback-
Amazon UK- https://www.amazon.co.uk/Fifth-Floor-Erotic-Perfect-Submissive/dp/1973344386/ref=sr_1_1?s=books&ie=UTF8&qid=1512590868&sr=1-1&keywords=The+Fifth+Floor+Kay+Jaybee

eBook-
***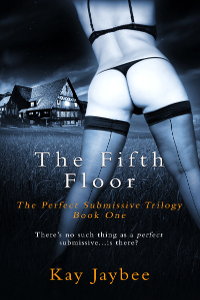 Happy reading,
Kay x