This week on 'Opening Lines' I have the beginning of a work in progress (W.I.P) to share with you.
So buckle up for the first 500 words of Jay Willowbay's forthcoming story, Shagnasty…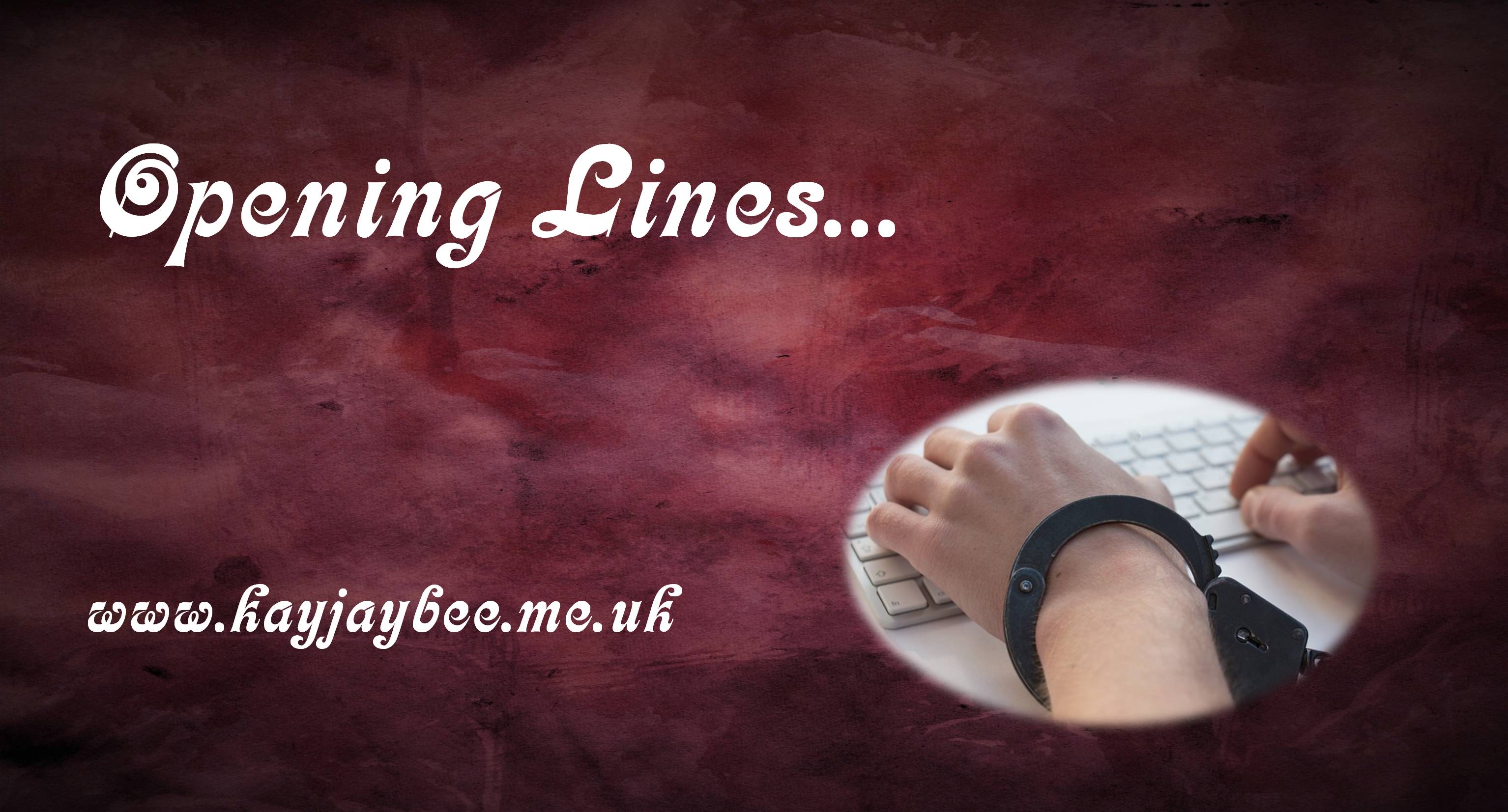 Blurb-
Two young men, devilishly handsome and wealthy, but with it arrogant, narcissistic, and oh, so cocky.
They think they can have any woman they choose, and set a sexy challenge to prove it. But are they as irresistible as they assume? Will they succeed?
Or will there be consequences?
Shagnasty, coming July 2018.
***
Here come the first 500 words…
While me and My Accomplice were lying there looking confused, Mackenzie produced a stopwatch, which I think neither of us expected. "Gentlemen, you have ten minutes," she explained, "And in that time, slave B is going to pit his sexy hands against slave A's never softening cock."
Mackenzie addressed My Accomplice, "If you can make him cum, you win."
And then she addressed me, "If you can resist for ten minutes, you win. So; let battle commence."
I started to ask My Accomplice if he was really going to go through with this, but by then his hand was already working away at me with surprising energy and skill. He was wasting his time though; I hadn't been through all these exploits and all these women only to blow it at the last hurdle by shooting my load over another man, even though his hands were soft like a girl's.
Mackenzie was either rooting for My Accomplice or really enjoying what she was seeing; she was fingering herself downstairs with one hand and tweaking her nipples with the other, whilst noisily and enthusiastically moaning her pleasure at doing so. I closed my eyes and tried to ignore her, only to find that I was apparently breaking her rules by doing so.
"Look at me!" she ordered, "Keep looking at me or you lose the challenge!"
She was moving the goalposts somewhat, but I was compelled to obey. Oh! She was so bossy, and I was so obedient. Oh! I loved it when she was bossy! So I looked at her, and realised just how beautiful and sexy she was. Oh God, I wanted her so much! Just a few minutes to wait…
She didn't want me to wait. She knelt down beside me and started whispering in my ear. "Oh, that's my pussy you're inside! Oh, feel my pussy! Fuck my pussy!"
Oh shit, I was struggling now. Mackenzie had got into my head; I really did believe I was shagging her. The Viagra had kept my cock on the threshold of explosion for days, and the poor thing didn't know that it wasn't time to go yet. And however much I told myself that it was a man's hand there, it felt just like a woman's, and My Accomplice kept on oscillating relentlessly, metronomically. His arm knew no fatigue, and he would not stop until the job was done.  This would take all my willpower, but at least I knew there must only be a minute or two left.
Mackenzie moved away and I thought I'd won, but then she started shouting.
"Oh God! Oh yes! Fuck me harder!"
No.
"Oh, I'm cumming! Yes, you're cumming too!"
No.
"Oh yeah, yeah you're gonna cum! Yes! Yes! Yes!"
Yes.
*
My Accomplice roared his delight at winning our challenge. He flicked my juice off his fingers, respectfully away from my face, winked at me and said, "Thanks _, I never knew you cared!"
How did I end up like this?
***
Bio
Jay lives and works in the South of England, and writes in various genres under another name. He blogs at https://jaywillowbay.wordpress.com/ and can be found on Facebook at https://www.facebook.com/authorjaywillowbay
***
Many thanks Jay. Nothing like 500 words that get straight to the point!
Come back next time to read 500 words from Kellie Kamryn.
Happy reading,
Kay xx