I'm delighted to announce that the re-edited, re-covered and re-released third book in The Perfect Submissive trilogy, Knowing Her Place, is now available for pre-order!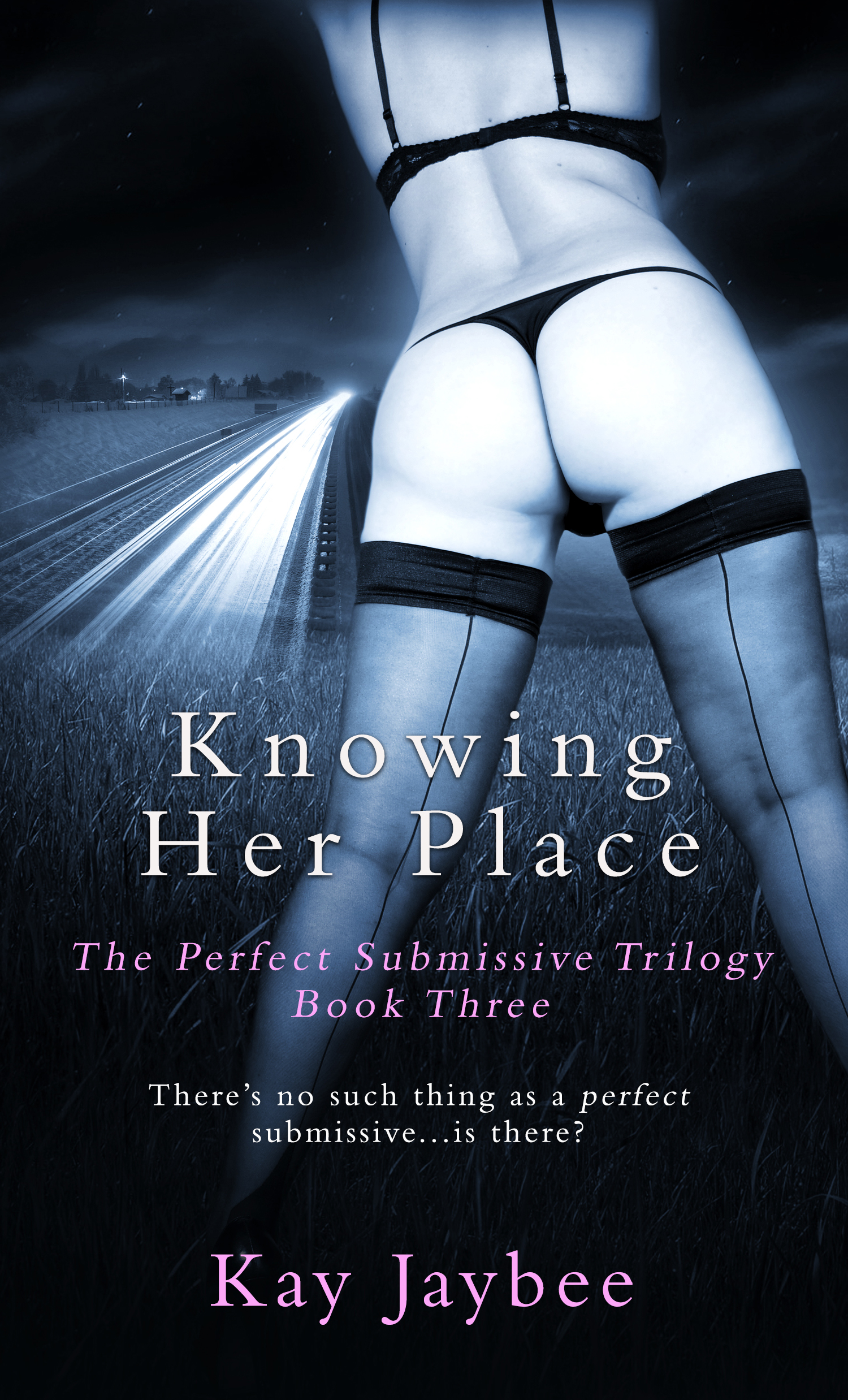 Blurb:
Full of unanswered questions after her erotic fairytale experience at The Retreat in Scotland, Jess Sanders is desperate to return to her submissive position at the exclusive Fables Hotel in Oxfordshire.
Having been thwarted in his plans to keep Jess, The Retreat's owner, David Proctor, isn't willing to let her go without sending the so-called 'perfect' submissive on one final mission. Only if Jess succeeds in the task he sets her, will Proctor remove the collar of servitude he has locked around her neck.
With a list of five unfamiliar addresses to hand, Jess is placed in a car and driven away from The Retreat towards England. With no idea of what, or who, awaits her at each location, all Jess can hope for is that the journey will eventually take her back to where she belongs.
To the fifth floor of the Fables Hotel, where Miss Jess Sanders truly knows her place.
Knowing Her Place follows on from The Fifth Floor and The Retreat.
Available from:
Amazon UK
Amazon US
Amazon AU
Amazon CA
Barnes & Noble
iBooks UK
iBooks US
Kobo – link coming soon.
Smashwords

Reviews
"Kay kicks ass again! Jess is whisked away on a journey completing tasks set by the devious David Proctor in her bid to be finally rid of him and return to The Fables and the arms of Miss Sarah. The story meanders deliciously introducing us to more interesting and intriguing characters along the way. Boundaries are pushed and once again I was led willingly and wantonly into different sexual experiences that left me panting and needing to catch my breath!…" Goodreads
"…the author has a very devious and sneaky mind. She lulls you into thinking that "it's not so bad, I can do this" thoughts that Jess would have, but realizing with each new chapter that it is getting more and more complex and intense. It's like hearing ice cubes tinkling in a glass but knowing damn well there's an avalanche coming. I have said before that this author can twist your emotions with her stories and she does just that with this one right up to the end. " Amazon review
"Finally! I feel like I have been waiting on this book for a year. I have been anxiously waiting for it to come out once I found out Kay was going to write a third story in the Perfect Submissive Trilogy. I just love the characters in these books. Kay draws you into the story and makes you feel like you are part of the family. I loved every minute of it. I am sad to see it end… The Perfect Submissive trilogy than I HIGHLY RECOMMEND IT! You will not be disappointed at all. Come on over and fall in love with all the characters and Kay's writing like I have…" Amazon review
"AMAZING !!!! This has been a total pleasure to read. I have read all now in the trilogy and couldn't wait for each to come out Loved every twist and turn in the plot ,I was so addicted to this, that i couldn't put the book down every chapter slipped into each other so smoothly . I love Kay Jaybee's work and this is right up there on my best book list." Goodreads
"3 books (The Perfect Submissive, The Retreat and Knowing Her Place) that I could put down and finished in a couple of days! Story line is gripping and the characters are well described and easy to picture" Amazon UK 
***
Happy pre-ordering!
Kay xx