It's Amazon Prime Day!! Why not treat yourself to a paperback for a change? If you have Prime, it'll be with you tomorrow!! (Providing you order before 4pm)
How about a touch of Perfect Submissive?
Book One of The Perfect Submissive Trilogy
Hidden behind the Fables Hotel's respectable facade, five specially adapted rooms wait; ready to cater for the kinky requirements of its guests.
When Mrs Peters, the mistress of the hotels exclusive entertainment facility, meets the new booking clerk, Jess Sanders, she instantly recognises the young woman's potential as a deliciously meek addition to her specialist staff. All it will take is a little education.
Under the tutelage of the dominatrix, Miss Sarah, Jess learns to cope with her unexpected training schedule, the increasingly erotic chill she experiences each time she survives a new level of correction, and a truly sexy exercise routine.
Temporarily distracted from her intimidating rule over Fable's top floor by  an enigmatic artist, Mrs Peters begins to plan how she can secure his obedient assistance, in grooming Jess into the perfect submissive…
Buy Now
Print
Available from Xcite Books, Amazon UK, Amazon US, Waterstones, Barnes & Noble and all other good book retailers.
eBook (instant arrival- Prime not applicable) 
Available from Xcite Books, Amazon UK, Amazon US, Barnes & Noble, Waterstones and all other good eBook retailers.
Praise for The Perfect Submissive
"An excellently written book that leaves you wanting more.. also a good read with a partner too… This book really gets you thinking about your own wants and limits sexually as it entices you into the life Jess. A great read, can't wait for the next book!" Amazon.co.uk
"Absolutely amazing read! I couldn't put this down! Really liked it, lots of sexiness and very very raunchy! Highly recommend this book! I can't wait to read the next book in series The Retreat!"  Amazon
"A fantasy come true is when personal and work life merge into a sexual odyssey.  Fables Hotel is one hotel a guest may never want to check out of, especially if one stays on the fifth floor.  Young Jess is working at the front desk of the hotel.  She assists with appointments and welcoming guests.  Little does she know she's caught the eye of Dominatrix Mrs. Peters.  Mrs. Peters runs the erotic entertainment part of the hotel.  Looking for a good submissive, she test Jess.
With a Ms. Jaybee story, I always know I'm going to receive three things.  One, the female dominant is into mind games.  Two, the submissive in the story won't know if they are coming or going.  Three, the sex will be smoking hawt!  From an erotic standpoint, this story is completely a 5 star.  Jess is tied, teased, tortured and tested.  Every single scene is tantalizingly erotic.  There are different combinations and delicious sexual fetishes.  When the medical scene appeared, I nearly wet myself with a gush from my female love tunnel (Amazon required euphemism due to ridiculous censors).  The rope bondage scene is incredibly vivid and sexy…This story is highly recommended to those who love a good mind f***  La Crimson Femme
"Author Kay Jaybee has a knack for sexy prose – and it can often come quick, fast, and dirty.
Her "Perfect Submissive Trilogy," from Xcite Books, is a shining example of to-the-point lustful prose, penned in an unshakable style, and hitting all the marks expected from a well respected author. Reading her work leaves no doubt she is in control – both in her craft and in her knowledge of what readers want when it comes to sexy BDSM material…" Patrick Whitehurst
"After reading Kay Jaybee's brilliant novel Making Him Wait, I dived head long into some of her shorter smut.
I worried that after the sheer brilliance of her novel there might not be enough time within the shorter books for her characters to slowly simmer and gently stew before she turned up the heat. HOWEVER, I should not have concerned myself as this book was so HOT it could have spontaneously combusted!
The novel brilliantly tells the tale of the Fables Hotel through the minds and story of the main characters, Jess, Mrs Laura Peters and Sam. The Fables is no ordinary hotel, Mrs Peters no ordinary hotelier and Jess, as it happens is not ordinary employee.
Mrs Peters, a masterful Dominant introduces Jess to the top floor of the hotel comprising of a series of five rooms each offering a unique BDSM experience including the mysterious Room 54 ~ each with their own dark secrets once the door closes behind the occupants.
Jess undergoes the rigors of her training under the watchful eye of the hotel Mistresses, moulding the new employee into a perfect submissive to join the top floor. Kay Jaybee paints a perverse and glorious picture of the girl's journey into BDSM through spanking, humiliation and a perfectly submissive exercise regime!
Sam Wheeler, a hotel guest, does not escape Mrs Peters' attention. Setting out to seduce the unwitting, although not unwilling Sam, Mrs Peters works her magic casting her net and drawing in her newest conquest, whilst weaving a wicked twist to the experience of the young trainee submissive as the novella reaches its explosive climax.
If you like your erotica overflowing with kink, fetish with dark and satisfying sprinkles which leave you squirming in your seat then you won't be disappointed." Anonymisslily.
"If you like your BDSM dark and full of tension, then this is the book for you. Overall, a fab read. Absorbing from beginning to end with lots of delicious twists and turns, it left me wondering when the sequel is coming out!" – Erotica For All
*****
'…Most readers of the genre will be familiar with Kay Jaybee's name and high quality writing.  Kay's short fiction has appeared in countless anthologies and The Perfect Submissive is a testament to her skills as a phenomenal writer.  Thank you, Kay.  The Perfect Submissive is a brilliant title.  The book is fun and well-written and upholds my personal conviction that there are many good authors out there producing high quality erotic fiction.'  See the full review by Ashley Lister at the ERWA
*****
"It was one of the better ones [BDSM novels] that I have read… overall, The Perfect Submissive is a great read. The plot is excellent and it leaves you wondering what is going to happen next?" – Sizzling Hot Books
*****
"Readers who have already experienced stories by Kay Jaybee will be expecting the dark level of eroticism but those not familiar with her work, be warned: THE PERFECT SUBMISSIVE is more than a little spanking and is not for the faint of heart (or even for those of us who enjoy a little light BDSM story). If you like your erotica dark and dirty, then this is the book for you." The Romance Reviews
*****
"If you like to read ultra-kinky, smart erotica, then this book's for you." Oysters & Chocolate
*****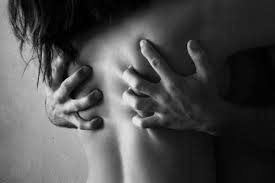 "Oo-la-la, this book is hot, hot, hot…Keep a cool drink handy while you are reading, and perhaps a fan, because this book will bring the heat…" Books, Books, and More Books
*****
"a fast paced read and I loved that its so different as Kay maintains a wonderful level of sexual tension throughout the whole book keeping you on your seat to what is going to happen next…These trials are not for the vanilla readers out there as its full on BDSM, spanking, humiliation, flogging, girl on girl and group sex. We gradually get to see inside each of the 5 specialised rooms and I loved that Kay left room 5 till the very end; leading to the exciting super sexy climax that I certainly wont be giving away; you have to read this to see and no you wont guess what's behind door 54 but I want that room…I have read a few of Kay's short stories and enjoyed those too, but this full length novel has to be my favourite so far… So if you like your sex with more imaginative kink this is the book for you…" Midnight Boudoir
*****
"…10/10 for sexiness, 10/10 for plot, this page-turning book will give every dominatrix and submissive something to smile about! " Happily Experimenting c/o Lovehoney
*****
"…Many of us have read 50 Shades of Grey… this blows it out of the water! It is much more realistic and accurate to the world of BDSM, the sex is far more believable…Kay Jaybee is a brilliant writer, and I am looking forward to reading a lot more of her stuff! Thank you Lovehoney for introducing a new favourite author into my life! I for one can't wait to see what happens to Jess should Kay release a follow up of the book!" Jenkat c/o Lovehoney
*****
"Ms. Jaybee writes a sensual, sexually hot tale of the BSDM world with such detail that I sat in her world watching, breathing in the scents of lust, and feeling the ripe tension zing through my own body. I enjoyed this entertaining erotic experience and if you like tales of BDSM, you'll certainly appreciate this one." – Kay Dee Royal 
*****
"What a fantastic read! Kay Jaybee never fails to deliver. What I love about her writing is that she often teases you down a corridor in which you think you can guess where you're going only to have another steamy corridor open in it's place. The Perfect Submissive is just one of those books. A number of times I thought I could guess where it was all leading only to have Miss Jaybee show me a more erotic way to end things. The Perfect Submissive is fantastic and know how to leave you wanting more sex of the kind you couldn't even imagine. However, what really makes this book is the great story and strong charismatic characters Kay has created a long the way. …. Maybe a Fire escape wouldn't go a miss next time." Chris Bowness
****
"…The Perfect Submissive does deliver. There is a truly impressive creativity at work here so that each scene feels fresh and original. The build-up of tension and sensation is well executed…" Charlie J Forrest
A joint review for The Perfect Submissive and The Retreat–
"…The characters are fascinating with a depth that you don't get often.  They each have various facets to their personalities that make them unique and realistic.  They are compelling and one moment you will love them and the next moment
hate the same character.  This is true throughout both books as we are
introduced to new characters in The Retreat while keeping a continuation with a
couple of characters from The Perfect Submissive… Kay Jaybee does a great job of involving us in the plight of various characters  especially the  main character, Jess…"
Don't miss Book 2- The Retreat– or Book 3 – Knowing Her Place and the novella finale- The New Room  
Happy Prime Buying!
Kay xx