This weekend I thought I'd tempt you to a 'Tiny Taster' from The Retreat – the middle novel in The Perfect Submissive Trilogy.

Continuing the story of Miss Jess Sanders journey through the world of the professional submissive, The Retreat takes her away from the life she has only just been getting used to…
Blurb-
Just as Jess is beginning to relax into her new life as a submissive at The Fables Hotel, her employer Mrs Peters announces that she is loaning both Jess, and her dominatrix Miss Sarah, to one of their most demanding clients; Mr David Proctor.
Whisked away by the mysterious Kane to The Retreat, hidden in a remote part of Scotland, Jess and Miss Sarah find themselves teaching another submissive to meet Proctor's exacting rules.
As Jess comes to terms with the techniques of The Retreat Mistress, and the strictly overpowering dominatrix Lady Tia, she discovers that Proctor's motives may not be all they seem.
Just who or what is Fairtasia? And why does Jess feel like she's walked into a warped fairy tale?
In order to get back to The Fables, Jess is going to have to be more than just a perfect submissive…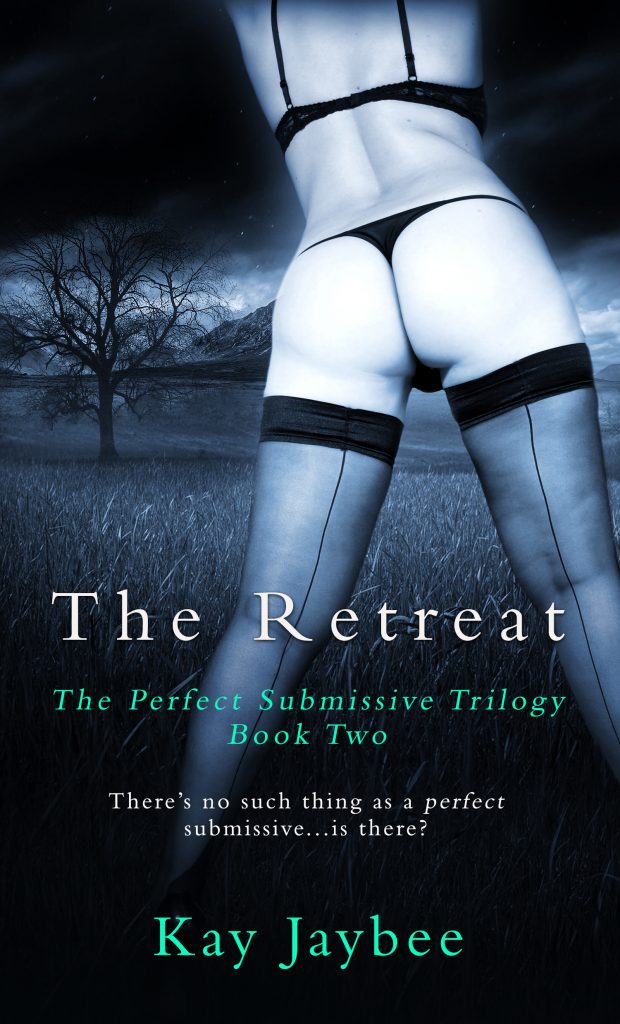 Here's a tiny taster from the beginning of The Retreat to whet your appetite…
…With his ego growing almost as much as his cock, as it pushed against the inside of his suit trousers, David crouched down beside the girl. Her bare buttocks bore the pleasing marks of his palm. The fading prints were pink now, but they'd blazed red only moments ago, as he'd held her across his lap, spanking her backside again and again in punishment for her repeated disobedience.
Her breasts, the perfect handful, were dotted with freckles, and as his mind considered all the things a willing slave could do for him, and he could do to her, he lifted her lowered head by the chin.
'But you refuse to climax when I tell you to.' David's voice wasn't angry, but it was hard. He was, and would always be the unyielding business man. If there was nothing in any arrangement for him, it wouldn't happen.
'I want to though Sir. I really want to, I just…I wait so long for permission, and then, I just can't. I am so sorry, I…'
'SShhhh.' David stroked his hand through the wisps of her hair that had escaped her hooked up ponytail. She intrigued him.
The Retreat did need a new submissive, and quickly if his business plans were to expand in the direction he intended them to. The man Fairtasia was sending to represent them was due any day now, and not long after that their delegates would arrive.
'Please Sir?' Her blue eyes seemed impossibly wide as stayed still, her bare legs against the cold stone kitchen floor proving how good her stamina was, 'Lady Tia could teach me.'
'Training.' David spoke the word slowly as if to himself, mulling each letter over in thought, but the young cook leapt upon the word.
'Yes Sir! Dr Ewen says Lady Tia is the best dominatrix in her field.'
'Umm. She is indeed, but…' The Retreats new owner reached his uncallused hands to her tits, and felt a surge of satisfaction as the nipples pressed back persuasively against his skin, 'I'm not sure Lady Tia's field of expertise will be sufficient in this case. Spankings and beatings you can obviously already take.'
The girl lowered her face again. There was no doubt she was submissive material- and yet not quite. Her deference to him however, and his urgent need for a female submissive on his staff made David's mind up for him.
'I think it's time I contacted a friend in England. I'm sure she'll send us the help we need.' Manipulating the cooks chest with greater pressure, enjoying pushing a gasp of pain tinged pleasure come from her lips, David's round face gave a calculating smile…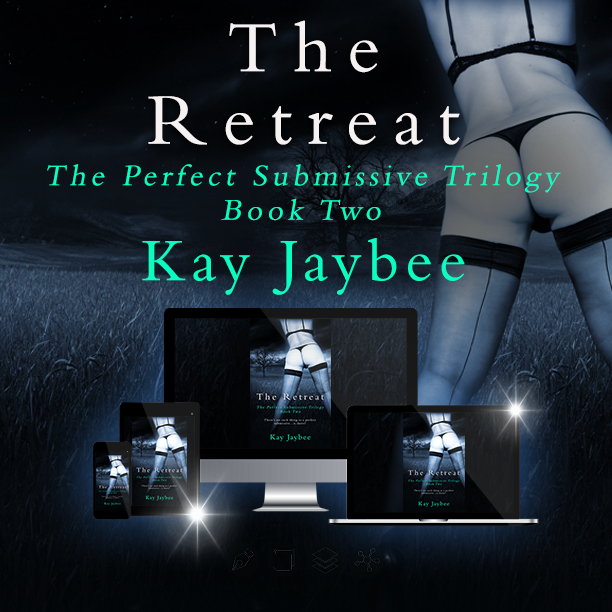 If you'd like to read The Retreat, you can find it in e-format at all good retailers, including-
Amazon UK
Amazon US
Amazon AU
Amazon CA
Barnes & Noble
iBooks UK
iBooks US
Kobo
Smashwords
Happy reading,
Kay xx