It is with great excitement that I am able to share with you the wonderful new cover for the re-release of my ménage BDSM novel, The Voyeur.
One of my most popular novels to date, The Voyeur will be republished by Sinful Press on 24th August
In the meantime…take a look at this!
Huge thanks to both Sinful and the brilliant Emmy Ellis- cover designer supreme.
More news on this – my darkest tale of erotic romance and obsessive power filled lust- very soon…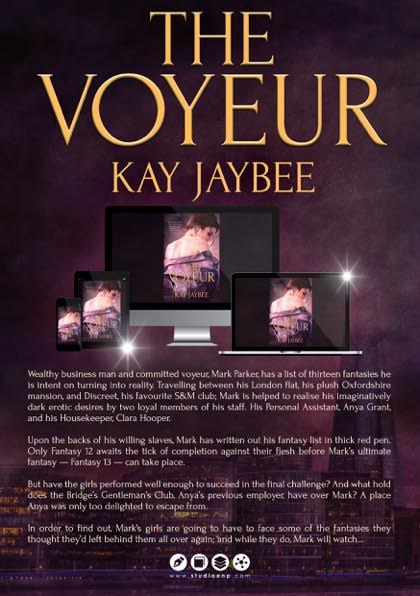 Happy reading,
Kay xx
(PS- why not have a read of Making Him Wait while you are- well- waiting?)