TODAY'S THE DAY
At last the final book in the award winning, The Perfect Submissive trilogy, is back out!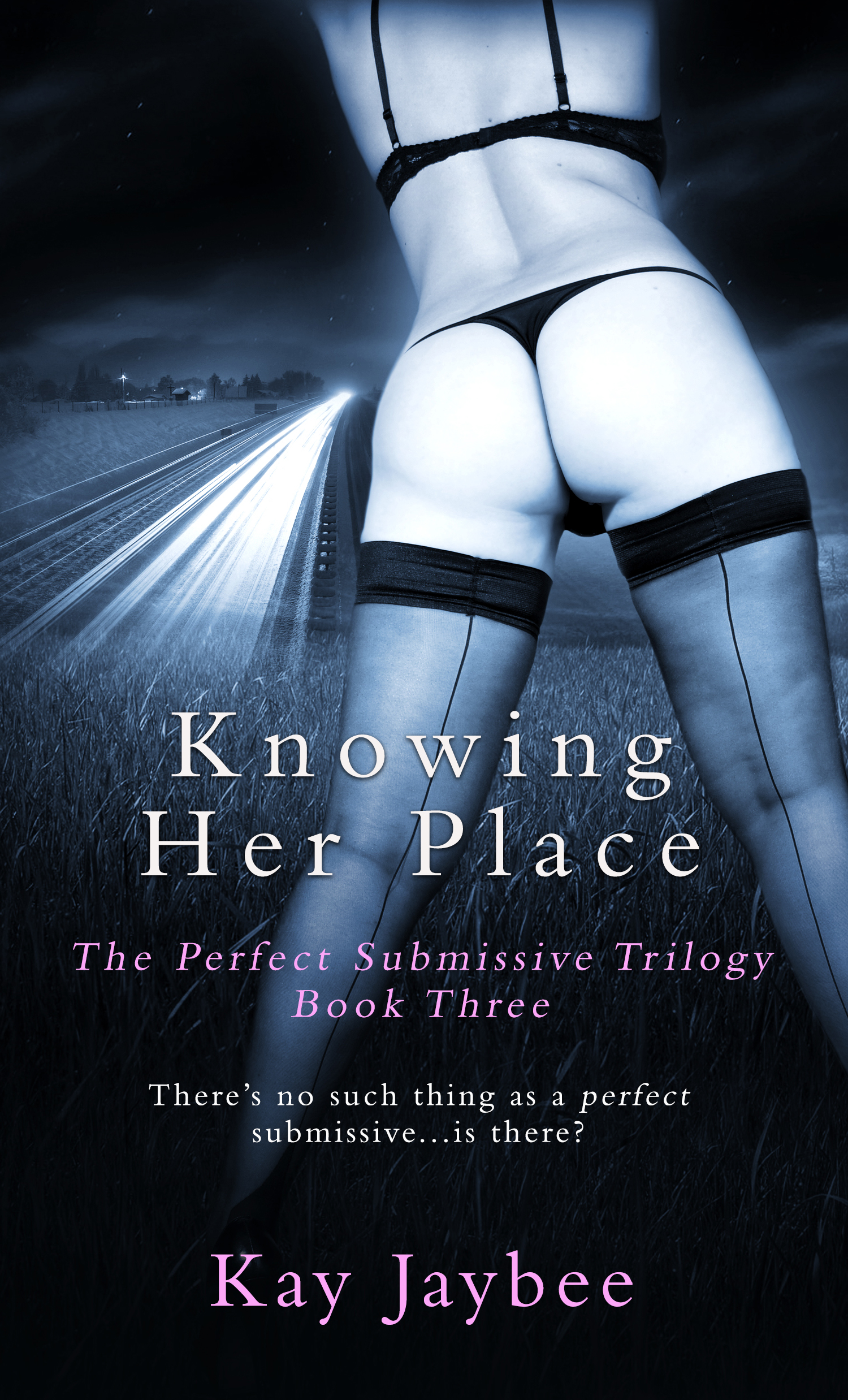 Available from today as an eBook, Knowing Her Place, completes the submissive journey of self discovery for Miss Jess Sanders.
So if you enjoy a good binge read- now you can!
From The Fifth Floor – to The Retreat– and on to Knowing Her Place, Jess's adventure starts straight away- and doesn't stop until the very last page of book three….and beyond (watch this space…)
(Make sure you take time out to breathe in between novels!)
Blurb for Knowing Her Place:
Full of unanswered questions after her erotic fairytale experience at The Retreat in Scotland, Jess Sanders is desperate to return to her submissive position at the exclusive Fables Hotel in Oxfordshire.
Having been thwarted in his plans to keep Jess, The Retreat's owner, David Proctor, isn't willing to let her go without sending the so-called 'perfect' submissive on one final mission. Only if Jess succeeds in the task he sets her, will Proctor remove the collar of servitude he has locked around her neck.
With a list of five unfamiliar addresses to hand, Jess is placed in a car and driven away from The Retreat towards England. With no idea of what, or who, awaits her at each location, all Jess can hope for is that the journey will eventually take her back to where she belongs.
To the fifth floor of the Fables Hotel, where Miss Jess Sanders truly knows her place.

Knowing Her Place follows on from The Fifth Floor and The Retreat.
Available from:
Amazon UK
Amazon US
Amazon AU
Amazon CA
Barnes & Noble
iBooks UK
iBooks US
Kobo – link coming soon.
Smashwords 
***
I hope you enjoy Jess's climatic (in every sense of the word) finale.
Happy reading,
Kay xx