I'm fairly sure that this time last year I said something like, 'How can I possibly have been working in the world of erotica writing for ten years?' And now, here I am, twelve months later, and I'm still here!
Eleven years! I can't begin to imagine how many ultra erotic scenarios I've dreamt up over all that time, but I do know there have been over 140 stories, long and short, which have escaped from my relentless imagination!
It's been quite a year for me, with my win at the ETO Awards and an honouree mention by the National Leather Association for excellence in BDSM writing. (For Knowing Her Place– 3rd part of The Perfect Submissive Trilogy)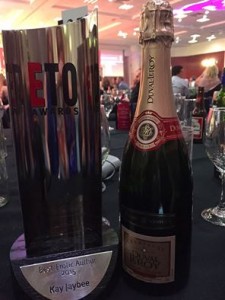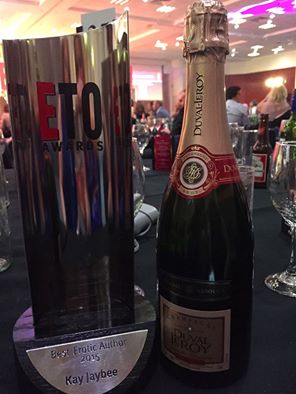 There have been so many changes since I first dipped a toe (or biro) into the world of naughty words.  Obviously, the two biggest impacts have happened relatively recently- self publication (KDP from Amazon), and its subsequent flooding of the market with poor quality fiction, and the publication of Fifty Shades of Grey.
Another change- one that is particularly sad to me- is the lack of opportunities to submit short stories to anthologies. By short stories I mean stories that are 2000-5000 words- not stories that are 10,000-15,000 words long. Cleis Press proudly continue the short story submission, but few others within erotica still do. Why is this a problem? Because writing short stories- precise short stories that don't allow for waffle or excess narrative- is an important skill, and a vital tool in becoming a better writer. Writing such tales can help you develop a voice of your own. Heaven knows it is all too easy to copy someone else's voice, but we already have a Sylvia Day – we don't need any more people copying her formula thank you very much!
In the last couple of months however I have noticed (and I hope this isn't simply wishful thinking), that standards are- at last- beginning to rise again within erotica writing. New voices are coming through- and they can actually write. I kid you not! It would be unfair to name names- but they are out there, just a few so far, but they are snapping at my heels…. and I couldn't be more delighted.
Erotica isn't through the woods yet. Publishing as an industry remains a mess, and all I said about erotica in my blog about winning the ETO award is still the case. And of course, while James embarks upon a mission to rewrite her trilogy in different ways, and the copycat fiction continues, we have serious ground to cover if we are ever going to be taken seriously as a genre…but I can at least see, if I squint, light beginning to peep through the end of the tunnel as good new writers battle through the fog of crap.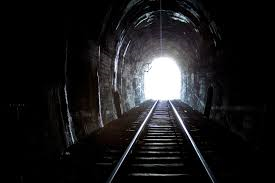 There has been one other major change in the last two years – and that is with my own writing life. In the early years I knocked out the erotica with an abandon that – looking back- was frighteningly fast. Since the end of 2013 however things have changed, for I am not just Kay any more. As many of you will know, I am also Jenny Kane– and Jenny sells books- because mainstream romance is easy to market. So, as the reality of getting my children through higher education bites, I have been spending the majority of my time writing romances with terrifying speed, and not tales of BDSM and physical pleasure.
I am still here though- waving the Kay flag, proudly being a Brit Babe, writing as many short stories as I can, and plotting and planning for a time when I can get the next naughty novel underway- it will happen- but patience will be required!
At the moment I am busily writing a new kinky Christmas story…more about that in November…and in October I will be teaching a writing workshop at Smut Manchester on how to sex up the supermarket!! Tickets for that are available now if you fancy it!! Here's the link- http://www.eventbrite.co.uk/e/smut-manchester-2015-sponsored-by-amazingocouk-tickets-16087184201
***
And so- here I am- typing this blog in my corner of the café where I have spent the last 3 of my 11 years in erotica, cooking up my storylines. Why not join me in raising a cuppa to erotica? Here's to hope for the future of the genre- to the Brit Babes- to Eroticon-to Smut UK- to Sexpo- to Sexihibtion- to the ETO- and to all the erotica bloggers, writers, and readers out there- and to another year of sexy thinking!!
Happy reading,
Kay xxx