After the sad closure of Sinful Press, my high-kink erotic novel, Making Him Wait, has been unavailable for a short while.
However- thanks to the fabulous Lucy Felthouse, it is now good to go as a self-published novel- and will be back out in the world (in paperback and as an ebook) from next Monday!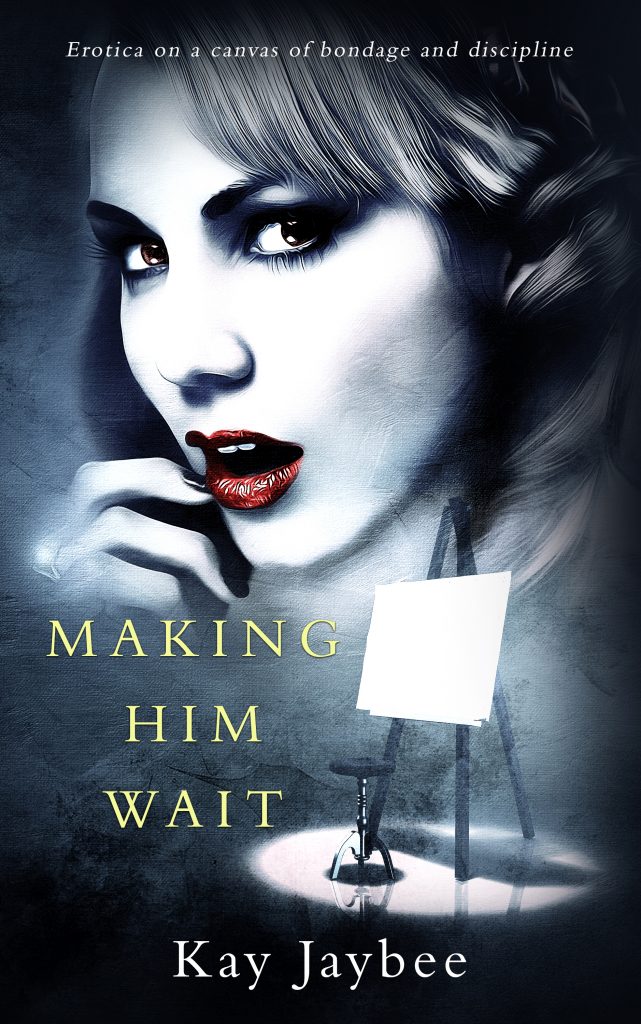 Blurb:
Erotica on a canvas of bondage and discipline!
Maddie Templeton has always been an unconventional artist. Themes of submission and domination pulse through her erotic artwork, and she's happily explored these lustful themes both on and off the canvas.
But, when Theo Hunter enters her life, she is presented with a new challenge. Maddie sets out to test his resolve as she teases, torments and toys with him. But, as Maddie drives Theo to breaking point, she soon becomes unsure whether her own resolve will hold out!
At the same time, Maddie must put on the exhibition of a lifetime. As the hottest gallery in town clamours for her best work, Maddie pushes her models harder and higher until they are physically, sexually and emotionally exhausted. Will Maddie's models continue to submit to her, or will she push them too far? And will she be ready for the exhibition in time?
The only way to find out is to wait and see…and the waiting only makes it sweeter!
Buy Now (pre-order – coming 22nd February 2021)
Amazon UK
Amazon US
Amazon AU
Amazon CA
Apple Books UK
Apple Books US
Barnes & Noble
Kobo
Smashwords 
This dark romance is full of twists and turns- and one hell of a lot of erotic action – artistically delivered…
Happy pre-ordering!
Kay xx