I can hardly wait for 24th March to wing itself round! I'm not one for wishing time away, but on 24th March (6.30-8pm) I will be at one of my favourite places with one of my favourite people.
Kd Grace and myself will be at Sh! Women's Store in Hoxton, London to read from 4 of our books, chat all things erotica, answer any questions you may have- and to drink as much bubbly as we can handle…
We would love to see you there!
This is a FREE event, but spaces are limited, so if you could book in advance that would be WONDERFUL.
All the details are here – https://www.sh-womenstore.com/blog/erotic-book-reading-kay-jaybee-k-d-grace/
And you can book your FREE place here – https://www.eventbrite.co.uk/e/erotic-book-reading-kay-jaybee-k-d-grace-tickets-32294190794
Kd will be reading from her latest books, Toys for Boys and In the Flesh.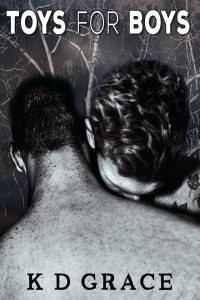 I will be reading from my latest novella, Wednesday on Thursday, and my bestselling Trilogy, The Perfect Submissive.
Looking forward to seeing you there!!
Kay xx